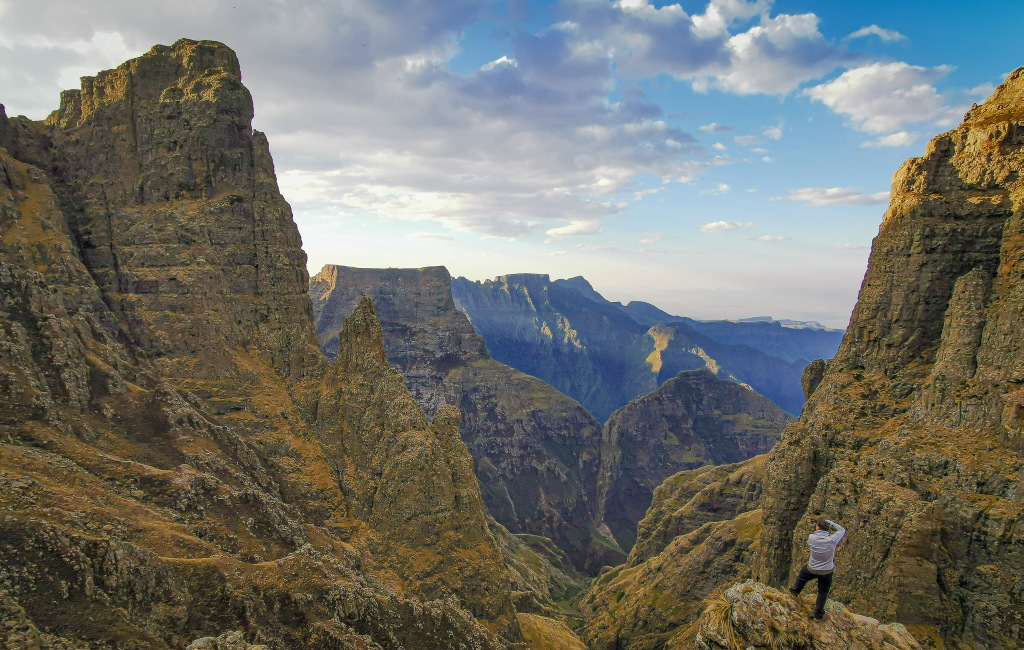 The Drakensberg, known in Zulu as 'Ukuhlamba' – the 'Barrier of Spears' – is South Africa's highest mountain range and should be on every hiker's to-do list. It is also a World Heritage Site, renowned for its dramatic scenery, well preserved mountain splendour and diversity of lush greenery.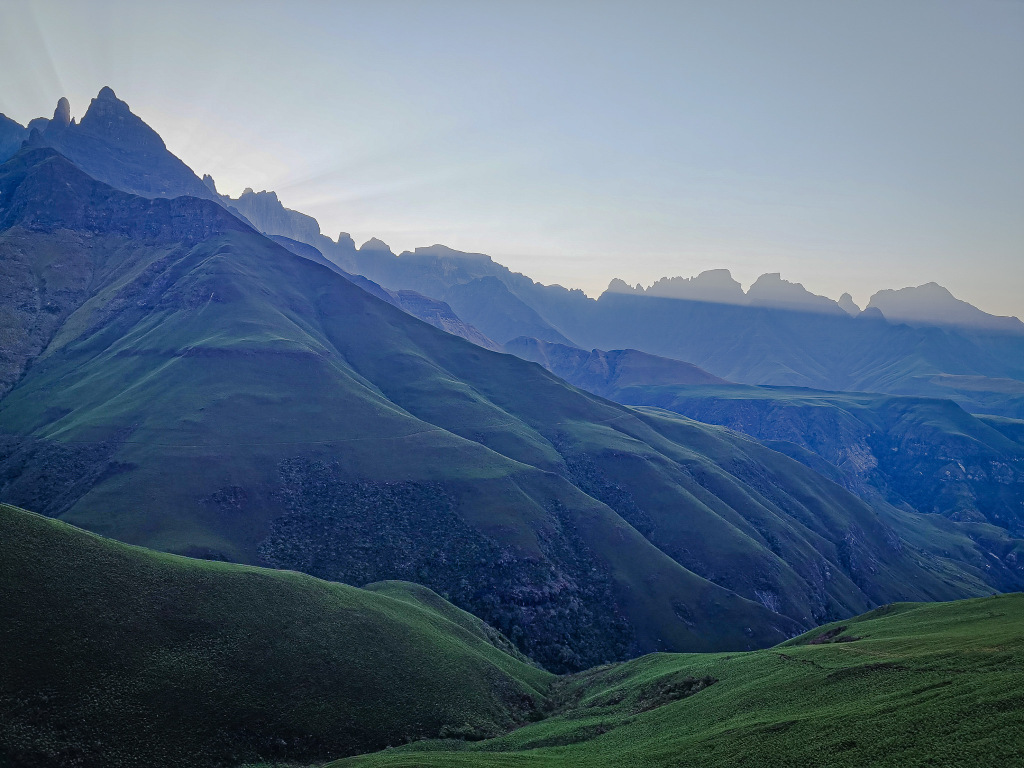 It's the perfect place for a photographic expedition and hike with a small group of people, starting at Cathedral Peak Hotel, up Tseketseke Pass into Lesotho, then down Cockade Pass to sleep in Xeni Cave, before ending again at the starting point at Cathedral Peak Hotel. The Tseketseke pass is one of the classic Drakensberg hiking trails, whilst the Cockade pass is lesser known and a little more challenging.

Visiting Xeni Cave is a two-day hike and a good introduction to hiking in a wilderness area. Once you get there you spend the night in a large sandstone overhang once inhabited by the San (Bushmen). The primitive art on the cave walls in itself makes the hike worthwhile.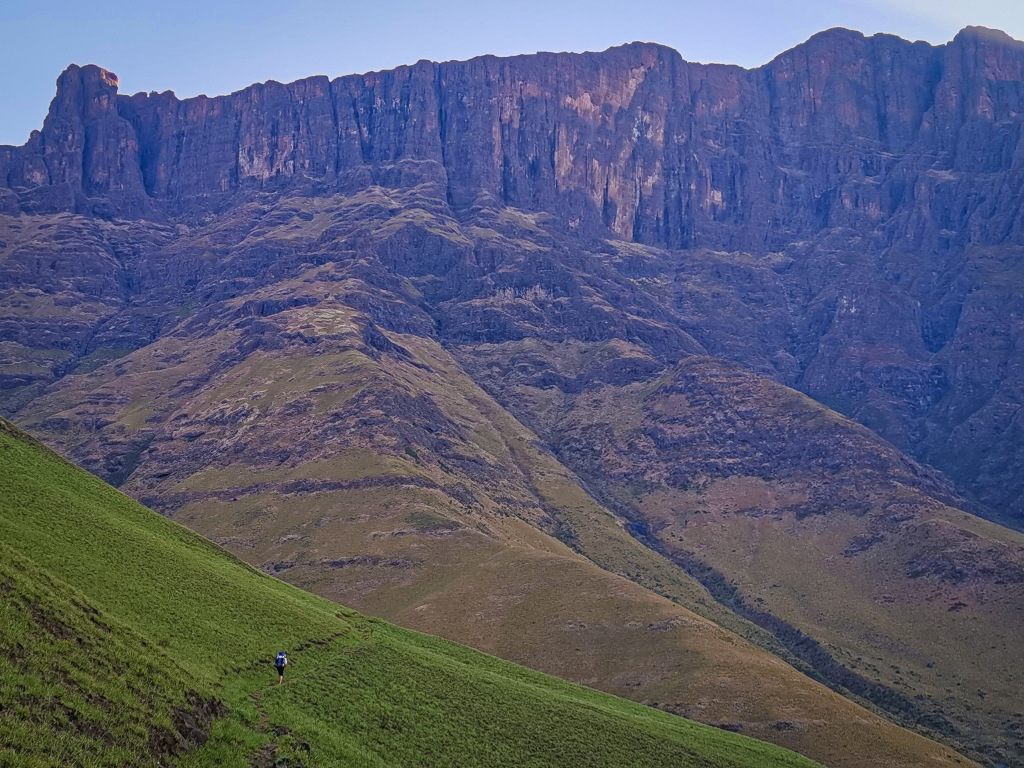 For hikers new to the area, besides your normal hiking gear, make provision for variable weather conditions. The weather can change rather quickly, and you may need to seek shelter if it really turns bad. Study the maps and have alternative route planned for emergencies.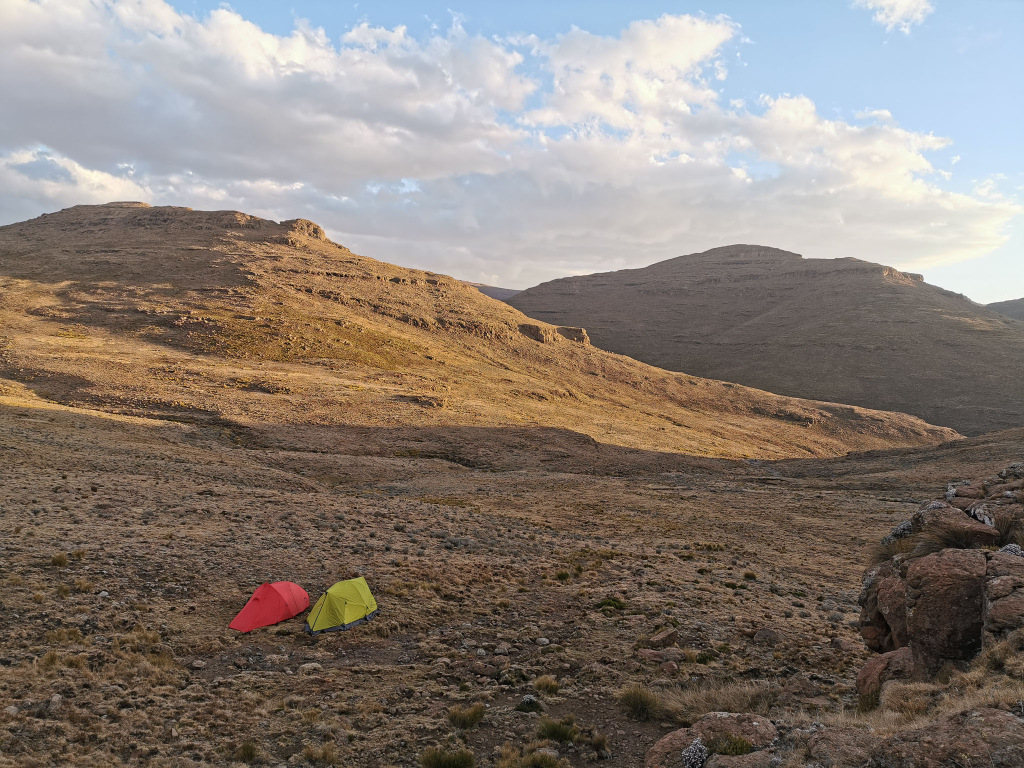 Whether you're a hiker, nature lover, or into landscape photography, this part of South Africa lets you experience them all!