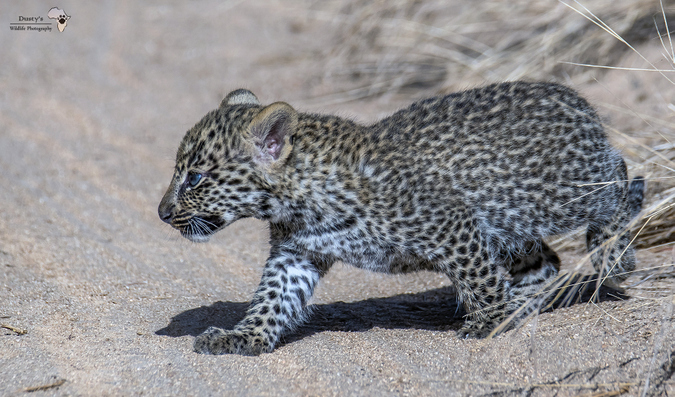 Written, and photographs, by Dustin Van Helsdingen
This particular sighting was the highlight of our trip to the Kruger National Park in South Africa – one of those once-in-a-lifetime sightings that I will never forget.
We happened to come across a female leopard who was in the process of moving her two cubs to a new den. She was carrying one of her cubs in her mouth, and the other cub was following close behind. She was surprisingly very relaxed with all of us in the cars watching her, even though she had these two small cubs with her.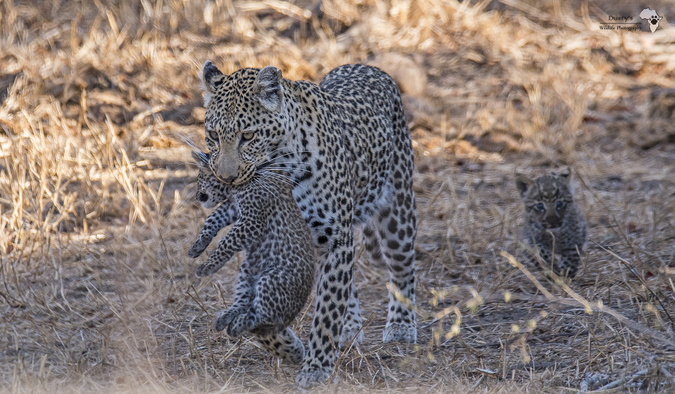 But these cubs were keeping mom very busy…
Right after she had hidden them in their new home and walked away, the little rascals came crawling out and started climbing a small tree screaming.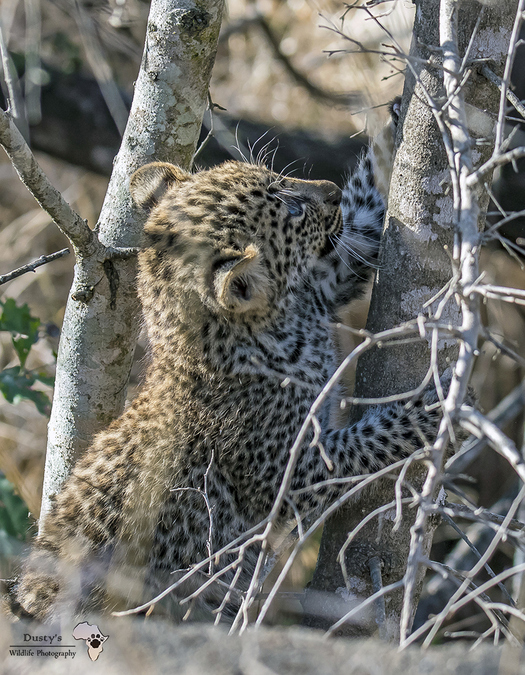 The mom returned and settled them down again in the den. After a few minutes she once again left, but it didn't take long for the cubs to reappear and proceeded to repeat the same sequence!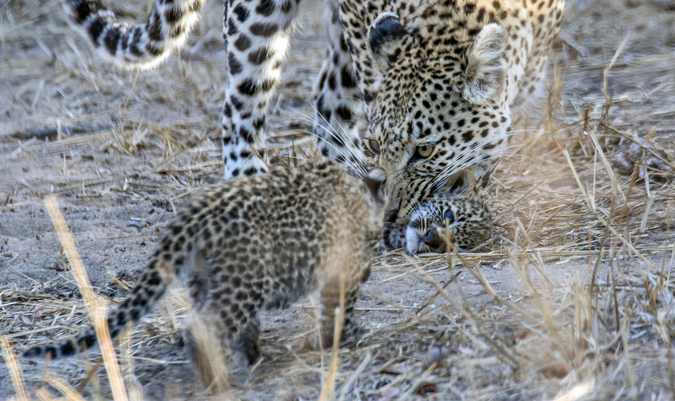 After returning and putting them away for the third time, the mom left once again…
That is when the one curious cub peeked through the grass right next to the road. It proceeded to come out completely and gave me this stunning pose before going underneath another car that had joined the sighting. It wasn't out for too long and soon returned to the safety of the den.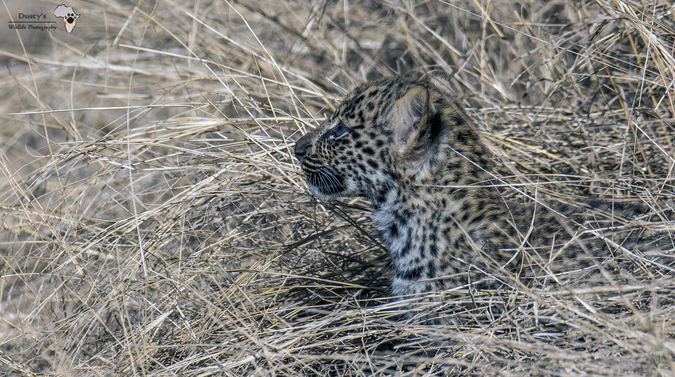 I hope that this was a once-off naughty streak because this kind of behaviour will get this cub killed, as there are many dangers out there in the form of lions, hyenas, and raptors, to mention but a few. Stay safe little one and thanks for the great sighting!