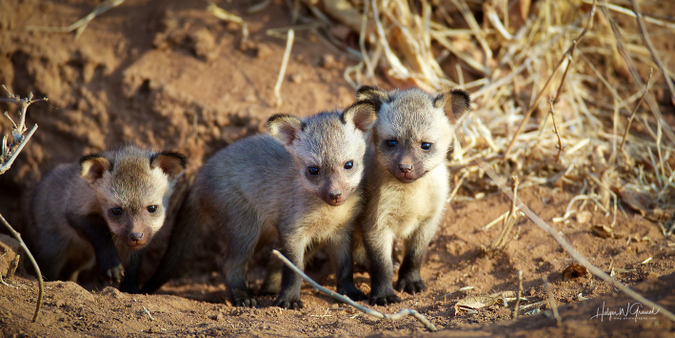 Written, and photographs, by Holger W. Grauel 
Ruaha National Park in Tanzania a special place to be! Not only because of the low tourist density, but also because of its spectacular landscapes and diverse wildlife.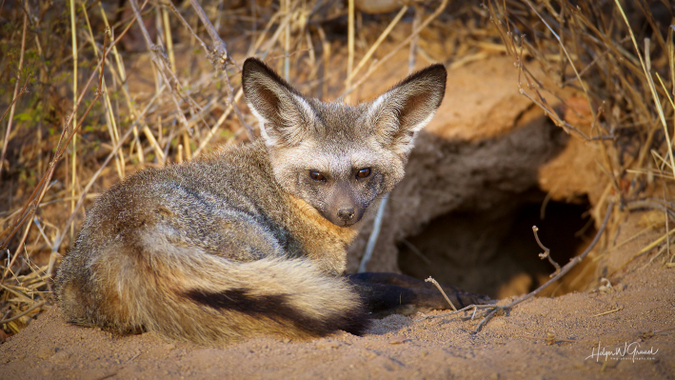 It was on the morning of our third day on safari in Ruaha when our driver mentioned an area where a bat-eared fox mother was raising her kits.
After some miles of driving we reached the area when the den was, approaching it very slowly and as quiet as possible as these mammals are extremely shy and not used to human traffic in this region.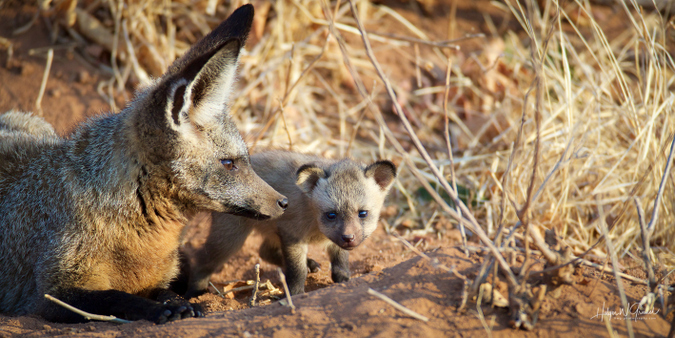 The first thing we saw at the site was the male bat-eared fox approaching the den, in front of which the female was enjoying the first rays of sunshine. After a while of patiently waiting, one of the kits bravely looked out of the hole to inspect its surroundings.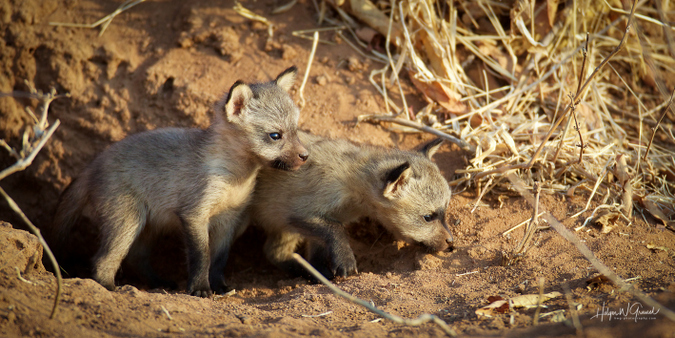 Bat-eared foxes breed annually, in self-dug dens. The kits emerge from the den at 17 days, and suckle for 15 weeks before beginning to forage with their parents.
Fortunately it was not long before the other kits showed up as the early morning sun began to warm the environment. It was a very cute sighting indeed!