Written by: Villiers Steyn
As a photographic safari guide, I have the opportunity to share helpful wildlife photography tips with my first-time clients out in the field. These range from how to blur the background behind a roaring lion, how to freeze the beating wings of a hovering kingfisher, or how to capture that perfect panning shot.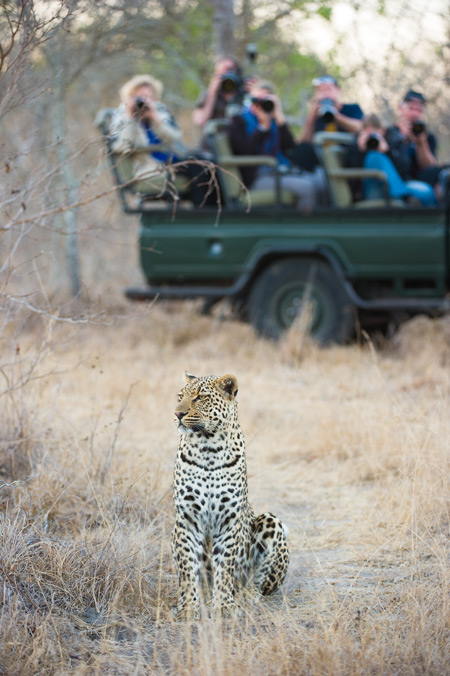 For these beginners, however, it's nearly impossible to remember everything they've learnt once they're back in their own vehicles driving through places like Kruger National Park or the Kgalagadi Transfrontier Park.
Learn by Example – Wildlife Photography, an app containing my top 50 wildlife photography tips, was designed for people like these. It's a cheat sheet of sorts that allows users to refresh their memories, not only about settings, but also about photographic principles like composition and the influence of light on their photos.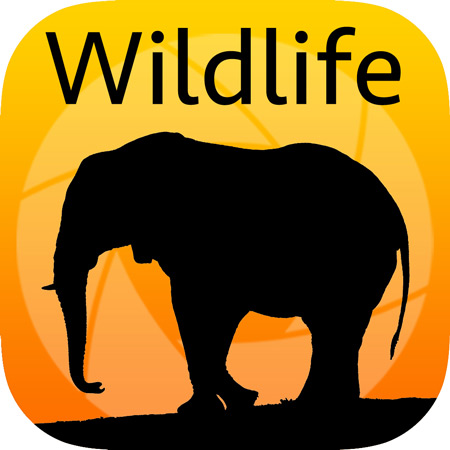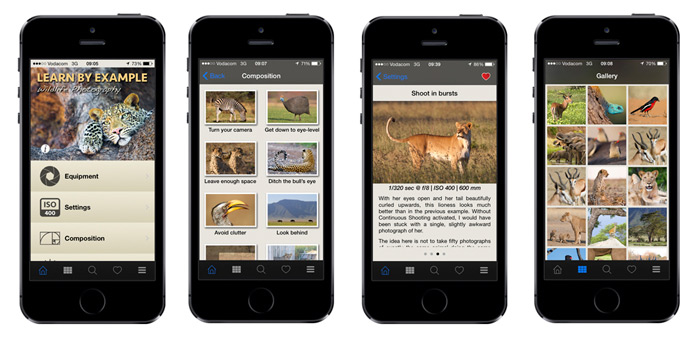 How does it work?
The home page contains six categories, namely: Equipment, Settings, Composition, Light, Animal Behaviour and Creativity. Each of these comprises between six and 10 tips with a series of photographic examples.
Under 'Settings', for instance, you can learn how to shoot in bursts and get sharp photos, while the 'Creativity' category will teach you how to capture movement and use natural frames.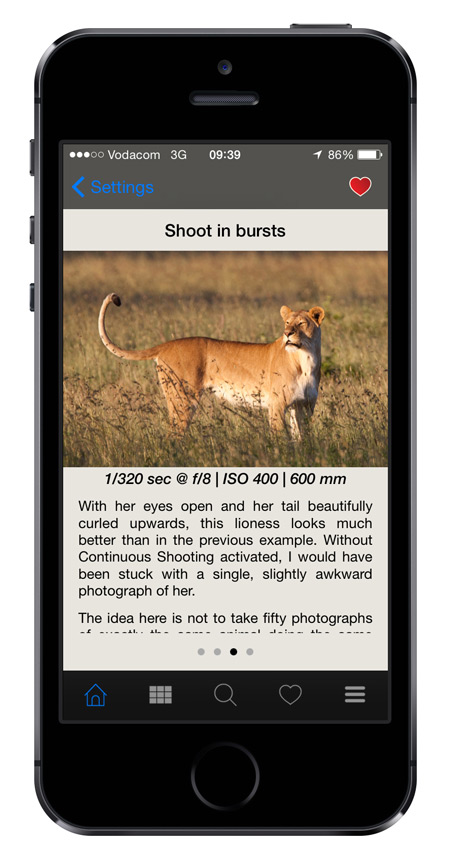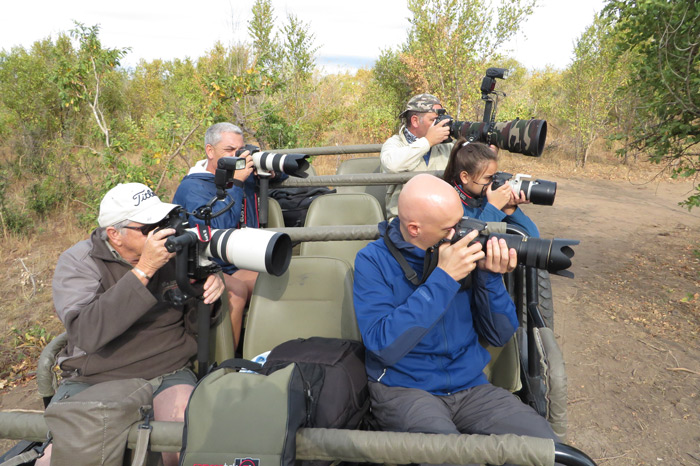 Each example is accompanied by the settings that were used to take it, plus a short description of how to take such a photo or a common mistake made when trying to take it.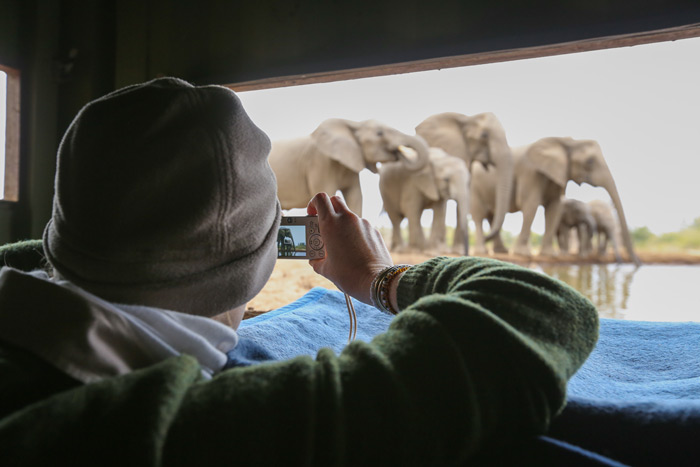 How many examples are there?
Learn by Example – Wildlife Photography contains a whopping 164 examples of good photographs. There are various ways to navigate the app to find examples that relate to your specific needs: you can scroll through a thumbnail gallery of all the photos, use keywords like 'bird' or 'action' in the search function, or highlight your favourite tips so that you can return to them at a later stage.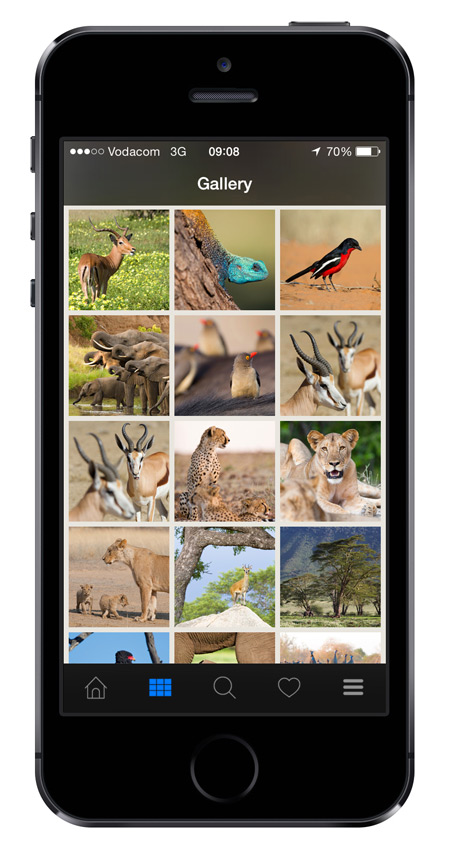 Which devices support the app?
You can download Learn by Example – Wildlife Photography to most smart phones and tablets, including iPhones, iPads and Android devices.
iPhone and iPad users will find it in the App store.
Android users will find it in the Google Play Store.
What does it cost?
The price of this indispensable tool is just US$2.99
Villiers is a professional photographic safari guide, event photographer, and photography teacher based in Hoedspruit, South Africa. To learn more about the photographic safaris that Villiers leads, click here.