Namibia is well known as the land of great distances, desert and diamonds. Deteriorating shipwrecks litter the soft sand along the inhospitable Skeleton Coast, while kilometres of windswept red sand dunes constantly recreate the shape of the Namib Desert, where wild horses run amok.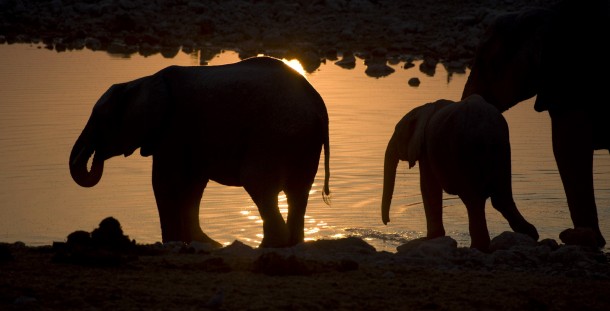 To the north, the interleading waterways of the Caprivi Strip relieve the arid land of its thirst and the Etosha National Park hurls incredible lengths of white-washed salt pans toward the horizon. Self-drivers can explore the vast country in solitude, appreciating every splendid sunset. A visit to historical sites such as the ghost village of Kolmanskop, now half consumed by desert sand, offers insights into the diamond-rush era. Sossusvlei's highest sand dune overlooks Deadvlei's scaly clay floor, populated with the carcasses of camel-thorn trees.
Wonderful sights, sounds and smells erupt from this southern African country, which is decorated with the evidence of the past, both man-made and natural. Namibia relies on its loyal patriots and avid adventurers who set off in kitted-up 4x4s with rooftop tents, and binoculars and bird books stashed in the glovebox. Those experiencing the greatness of the Namibian landscape are usually not first-timers, but owners of familiar tyre tracks in search of more, of new, and of wilderness that only Namibia can offer. Set in the north-eastern corner, just shy of the entrance of the Caprivi Strip, is a preserved section of the Kalahari Sandveld biome. A game reserve since 1989 and a national park since 2007, Khaudum represents the unexplored and is precisely where die-hard dune riders want to find themselves – well-prepared, of course.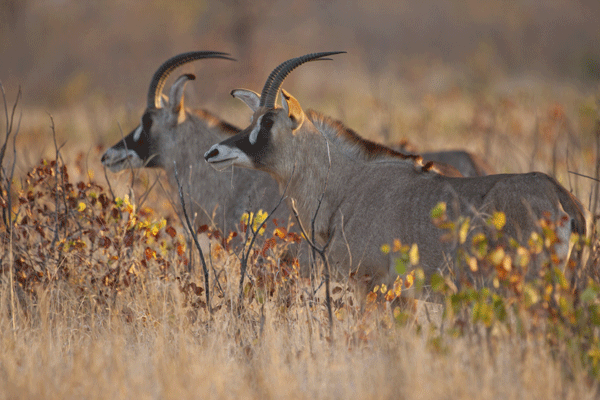 Originally established to conserve the primeval existence of the San people, who have inhabited the Kalahari for thousands of years, Khaudum National Park has since become an open-fenced wildlife refuge for the endangered African wild dog and the wary leopard. The natural migratory behaviour of Botswana's elephants leads them, in their hundreds, to the permanent waterholes fed by Khaudum's omiramba, underground riverbeds. The rare roan antelope is found here in spectacular numbers, as is the tsessebe, kudu and blue wildebeest. Lions prowl the sandy surfaces and slink through the savanna woodlands in their powerful prides, while warthogs scatter, tails standing to attention. Animals numbering 3,500 have been counted in recent moon-lit surveys, as have 320 species of bird, many of which are creatures of rarity and an exceptional sight to behold. Lappet-faced vultures, bateleurs and brightly-coloured bee-eaters occupy the sky, while giant herds of buffaloes and elephants cast heaving shadows on the rugged terrain.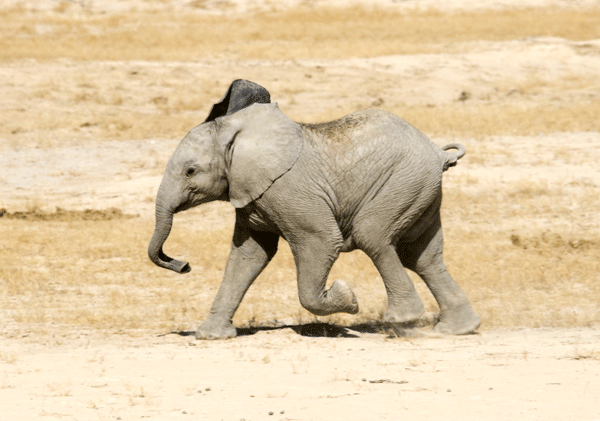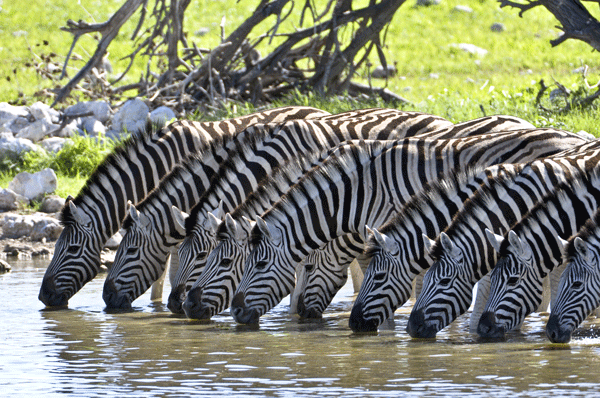 Khaudum is so rarely visited and presents such a vehicular challenge that Namibia's tourism board insists upon a minimum of two vehicles per party entering the park at a time. Four-wheel-drives are essential, as is the possession of water and fuel. Considerably deflated tyres bulldoze inches of beach sand and burrow deep into the ground, making the trek through the wilderness heavy and slow moving. A 4×4 fanatic's dream-like discovery awaits within this Namibian park, but the necessity for proper preparation cannot be stressed enough. This is the wild, undeveloped Kavango region of Namibia; an area demarcated for conservation, as opposed to financial revenue, leaving the tourist infrastructure at a merely emergent level. There are just two campsites within the park – both packing a primitive punch. Set up with drinking water (which is advised to be taken advantage of) and subtly constructed animal hides, both Khaudum Camp in the north and Sikeretti Camp in the south provide ideal tented pit stops on a Khaudum road adventure. Unfenced, just like the external borders of this park, the camps are accessible to both man and beast, creating an unadulterated wildlife experience.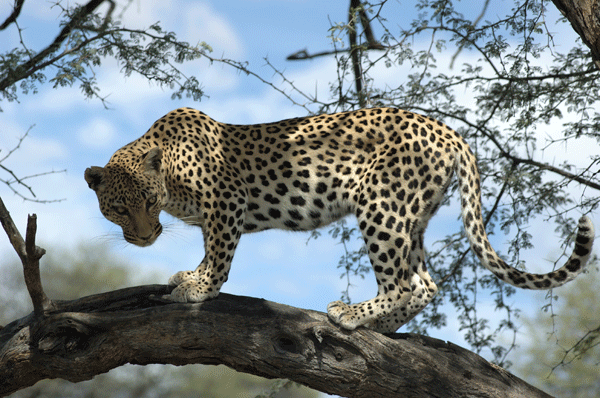 Thrill-seekers and The Fearless are invited to explore this unmapped territory and discover the land that was home to the hunter–gatherers, and where, today, an untamed existence of fauna and flora make this park utterly unique. Whether travelling with a guide or setting off on a trusty rubber-soled steed, visitors will lay eyes on an unapologetically wild corner of Namibia's vast landscape. With the likely chance that the only other warm-blooded encounters will be on four legs, guests at Khaudum are encouraged to take with them ample supplies, the ability to dig, patience and an admiration for all things wild. This is an experience built for the Namibia veterans and the travellers bold enough to sleep under the sky.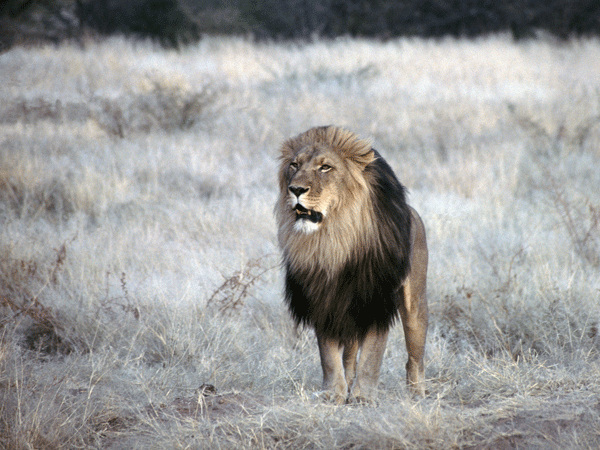 Interested in exploring the wide open spaces and solitude of Khaudum? Find out more at www.sunsafaris.com
Subscribe to enjoy more stories like this – join our tribe
---
TRAVEL WITH AFRICA GEOGRAPHIC
Travel in Africa is about knowing when and where to go, and with whom. A few weeks too early / late and a few kilometres off course and you could miss the greatest show on Earth. And wouldn't that be a pity? Search for your ideal safari here, or contact an Africa Geographic safari consultant to plan your dream vacation.
---