It's that time of the year again when we look back at the wildlife news that made headlines in 2018. The following seven news articles make up the most popular stories from the year (in order of popularity), judged purely by the number of times each article was read – links to the full stories are available in each news extract below.
As usual, the bad news enjoys a larger audience than the good news.
THE TOP 7 WILDLIFE NEWS STORIES FOR 2018
1. Tragic news: Leopard attacks tourist inside her tent (full story: AG News Desk & update) – January 15, 2018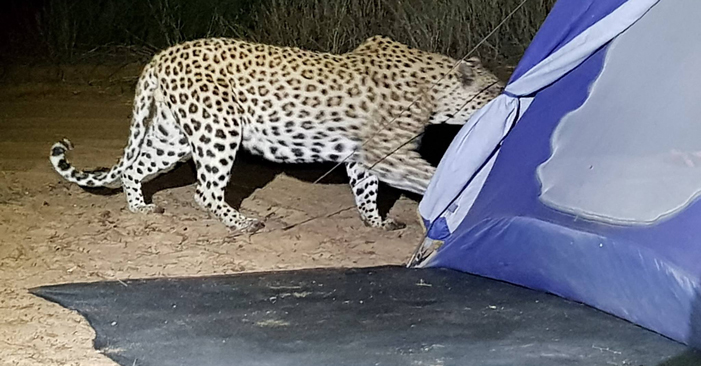 A female South African tourist was mauled by a male leopard on 4 January 2018 at the Matopi campsite in the Kgalagadi Transfrontier Park, Botswana. She is badly injured and being treated in Upington Mediclinic hospital, South Africa. The tourist was inside her tent when the attack occurred.
According to a Facebook post made by the victim's husband, the group of four friends were camping at Matopi – one couple in a ground tent and the other in a rooftop tent. After dinner the husband spotted a leopard nearby and and the group watched the leopard, which started moving towards them. The group backed away to the other side of their camp, and watched the leopard move around their camp – totally relaxed and ignoring the group. At about 23h00 the husband started his vehicle to try to encourage the leopard to move away, which it did, but only a short distance… (Continue to full story here)
---
2. Lion attacks man as visitors to lion park scream in terror (full story: AG News Desk) – May 1, 2018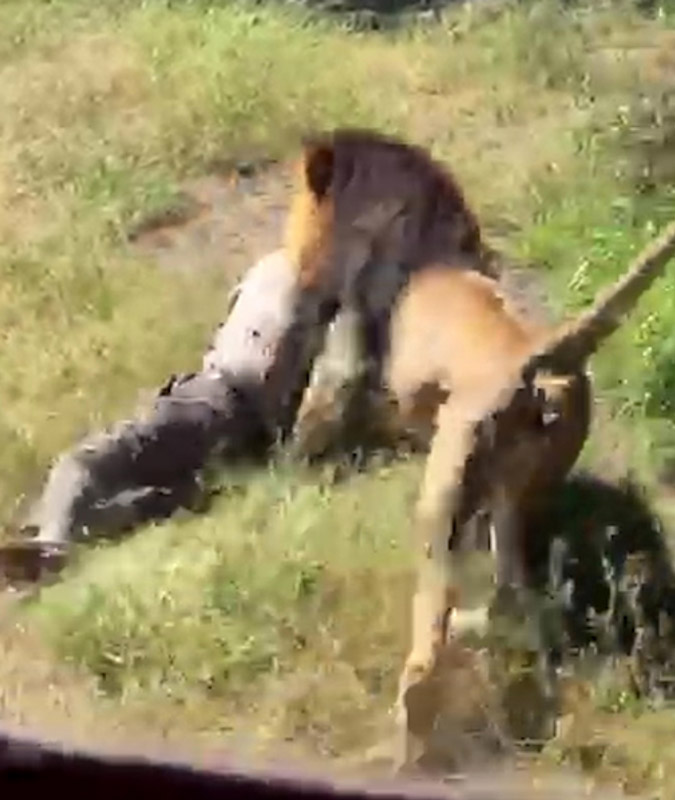 In yet another tragedy related to the controversial commercialisation of caged big cats, an elderly man was attacked, dragged like a rag doll and mauled by a large male lion while tourists watched helplessly, some screaming in terror. This follows on the tragic death in March of a young woman attacked and killed by a lion belonging to 'lion whisperer' celebrity Kevin Richardson, and numerous other tragic incidents involving caged big cats.
The man, believed to be the owner of the Marakele Predator Park near Thabazimbi in Limpopo Province, South Africa, is reportedly recovering in hospital and the lion was subsequently shot and killed.
In the video footage, the elderly man is seen entering the lion enclosure and approaching the lion to inspect a lion scat, before turning his back on the lion and running back to the gate. The lion caught the man and dragged him away into dense shrubs a few meters away. What sounds like gun or bear banger shots are heard, as some of the staff distracted the lion… (Continue to full story and video here)
---
3.  Gerald the giraffe kills filmmaker (full story: AG News Desk)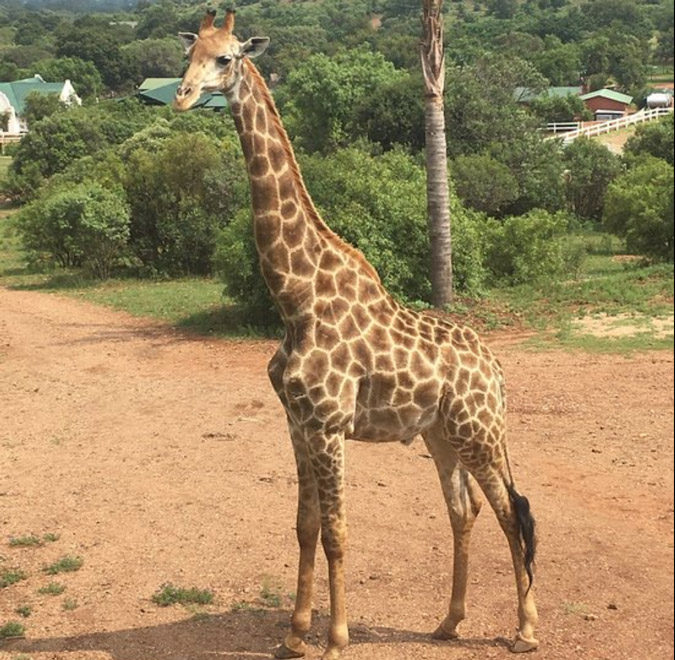 South African filmmaker Carlos Carvalho was killed by a habituated giraffe while filming at the Glen Afric Country Lodge near Pretoria in South Africa. Mr Carvalho was filming and standing in front of the giraffe when the giraffe swung its head at Carvalho, knocking him over. He was taken to Netcare Milpark Hospital, where he died from head injuries.
Gerald the giraffe is a popular attraction with guests, and Glen Afric owner Richard Brooker says that the giraffe will remain at the lodge as "He did nothing wrong" (News24). Male giraffes use their heads and necks as weapons in combat, a behaviour known as "necking". Necking is used to establish dominance and males that win necking bouts have greater reproductive success… (
Continue to full story here
)
---
4. Giant elephant killed by hunter – despite research collar (full story: AG News Desk)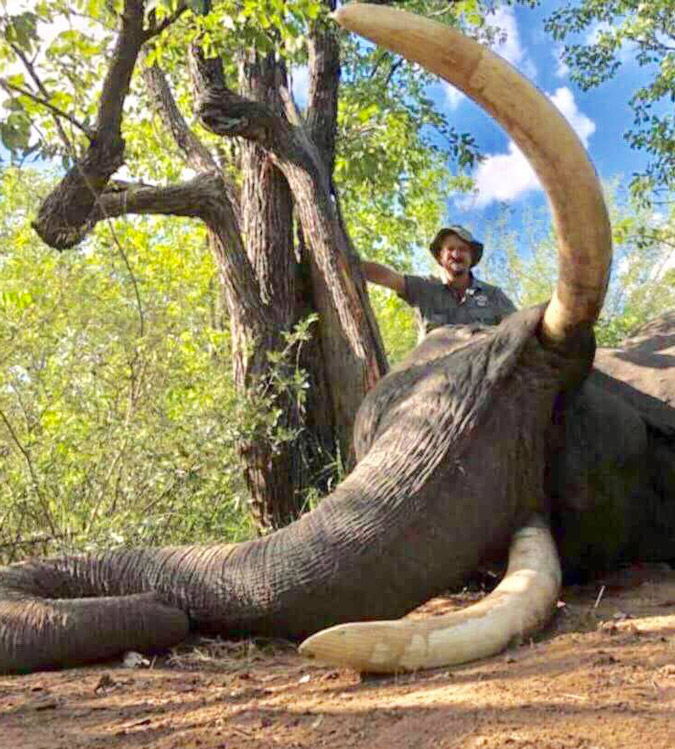 Another large-tusked elephant has been removed from the gene pool, this time by a Russian hunter in Zimbabwe. The giant elephant was collared for research purposes, a fact that the entire hunting party of seven people (including a government ranger and two trackers from the community with detailed knowledge of the area) claim not to have noticed at the time. This was "a genuine mistake due to a lack of communication" said the Zimbabwe Professional Hunters and Guides Association.
According to our sources the 14-day hunt was legal, taking place in a community-run conservancy called Naivasha bordering on Gonarezhou National Park in the remote south-east of Zimbabwe. The collared bull elephant made the fatal error of wandering across the unfenced boundary between the two pieces of land in February this year, and had been resident in the Naivasha area since then… (Continue to full story here)
---
5. Woman killed by lion at 'lion whisperer' facility (full story: AG News Desk)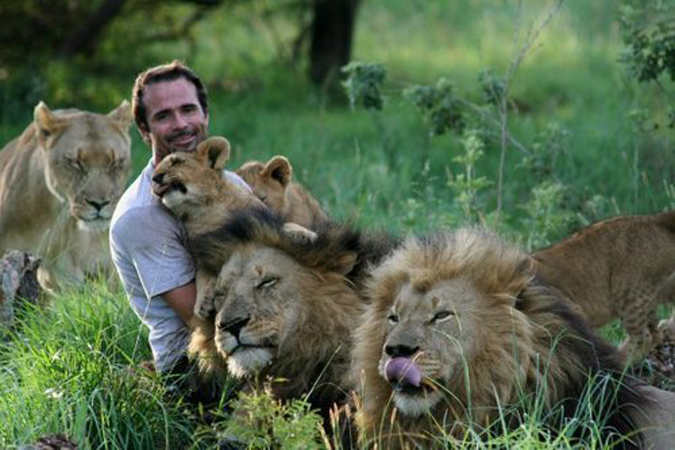 A woman visiting the Kevin Richardson's Wildlife Sanctuary on Tuesday was mauled to death by a lion. Cullinan police spokesperson, Constable Connie Moganedi said the 22-year-old woman was at the reserve with a friend when she was attacked.
Moganedi said the pair were walking to their car when a lioness attacked from behind.
Netcare 911 spokesperson Nick Dollman earlier said paramedics were called to the Hammanskraal game lodge at 11:05 to attend to the victim.
"When Netcare 911 paramedics arrived at the scene bystanders had initiated CPR. Tragically the victim had sustained injuries so severe she died at the scene…" (Continue to full story here)
---
6.  Kruger rhinos sold to Namibian hunting farm – deal under scrutiny (full story: AG News Desk)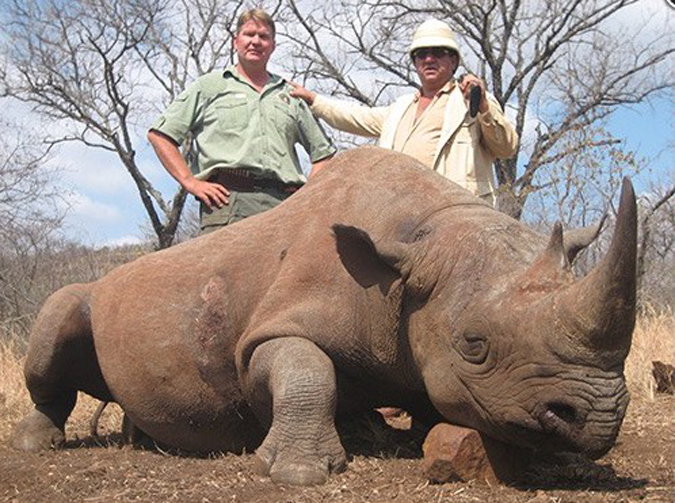 Shortly before South African billionaire Christo Wiese was forced into a fire sale of his Shoprite shares and other assets in the wake of the Steinhoff accounting melt-down in early December 2017, his rhino deals in Namibia came under scrutiny.
Wiese's game-dealing venture, Kalahari Oryx Game Breeding, is a partnership with Northern Cape game breeder and professional hunter Jacques Hartzenberg. Oxpeckers reported in 2014 that the partnership had contracted to buy white rhinos from the Kruger National Park (Kruger rhinos to Northern Cape).
In November 2017, it emerged that 13 of the Kruger rhino bulls sold to them by South African National Parks (SANParks) had ended up on a private hunting farm in Namibia belonging to reclusive Russian billionaire Rashid Sardarov.
The deal had its origin in 2013 in a controversial decision by the then SANParks head of conservation Hector Magome to sell 500 white rhinos – later reduced to 260 rhinos – to three private game breeders in the Northern Cape, without a formal board mandate and before making any public announcement of the offer, according to SANParks documents… (Continue to full story here)
---
7. Lions kill suspected poacher near Kruger (full story: AG News Desk)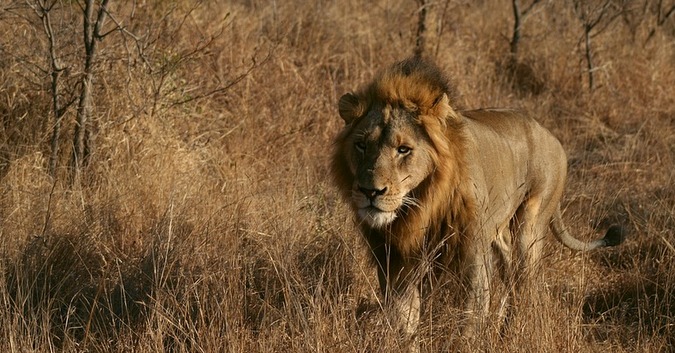 A suspected poacher was attacked and killed by lions in a private nature reserve that forms part of the Greater Kruger National Park, South Africa.
The deceased man is believed to have been a poacher, as a gun, axe and backpack were found close to the scene. Initial reports suggested that the deceased was a 47-year-old tractor driver, after his tractor broke down in the same area – believed to be near or inside the Umbabat Nature Reserve in the Greater Kruger National Park. However, further investigation has revealed that the tractor driver is alive and well… (Continue to full story here)