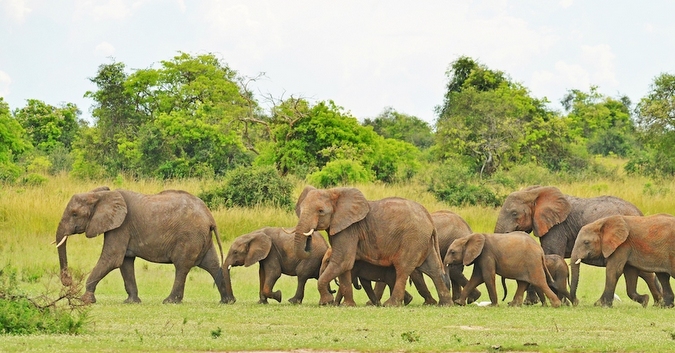 Uganda boasts an array of beautiful national parks that are home to a variety of plants, birds and animal species. There are currently 10 national parks distributed in various parts of the country and are all maintained by the Uganda Wildlife Authority.
Here we take a look at the top attractions in five of Uganda's best national parks.
BWINDI IMPENETRABLE NATIONAL PARK
Bwindi Impenetrable National Park was established in 1991 and lies in south-western Uganda, covering 321 km². The mist-covered forest is home to over 400 mountain gorillas who are considered the main attraction of the park. There are 11 habituated gorilla groups in Bwindi and gorilla trekking in the park is one of the most popular tourist activities in Uganda.
Besides the mountain gorillas, the park is also home to about 120 species of mammals, 360 species of birds, 200 species of butterflies, and 324 tree species – of which 10 of these cannot be found anywhere else in Uganda.
Besides gorilla trekking there are quite number of other activities to do, such as going on forest walks and visiting cultural centres and villages. It is clear that Bwindi is definitely not a park to be missed on your travel itinerary!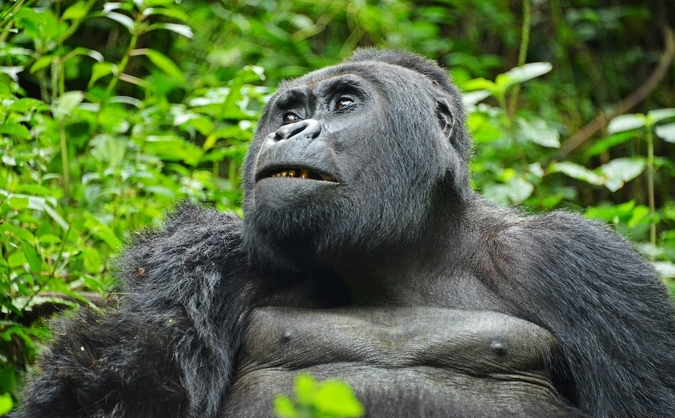 KIBALE NATIONAL PARK
Kibale National Park was gazetted in 1932 and is located in western Uganda, covering about 795 km². This park is one of Africa's foremost research sites for chimpanzees and other primates. Kibale's southern border adjoins Queen Elizabeth National Park to create a 180 km wildlife corridor.
Kibale is one of the best safari destinations in Africa for chimpanzee trekking in a stunning tropical rainforest. It also is home to other wildlife such as L'Hoest's monkeys, red colobus monkeys, black-and-white colobuses, red-tailed monkeys, blue monkeys, olive baboons, golden cats, red and blue duikers, and bush babies.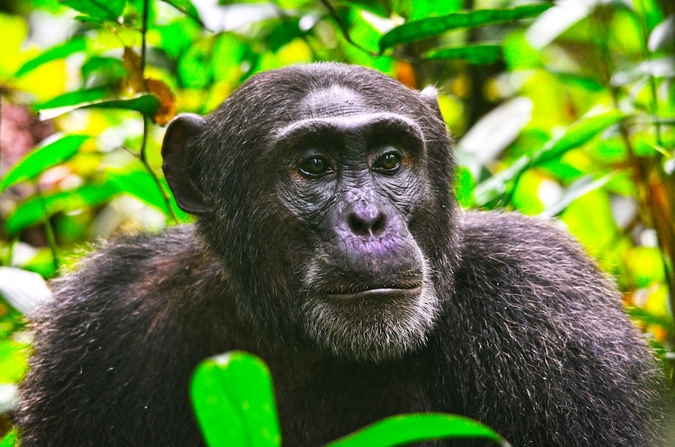 MURCHISON FALLS NATIONAL PARK
Murchison Falls National Park was established in 1952 and covers a surface area of 3,893 km². It falls under the umbrella of Murchison Falls Conservation Area [MFCA] which comprises of Murchison Falls National Park, Bugunga and Karuma Falls wildlife reserves. Most Uganda safaris include a visit to Murchison Falls National Park which is Uganda's oldest and largest national park.
The park is located in the northern region of the Albertine Rift Valley in the Masindi district of western Uganda. The Murchison Falls is where the Nile River bursts through the narrow gorge and cascades down to a placid stream flowing into Lake Albert. Hippos, crocodiles and waterbuck are common sightings along the banks of the stream while on a safari boat cruise.
You will find four out of the Big 5 in this park, with buffaloes, lions, elephants and leopards sighted mostly in the northern areas.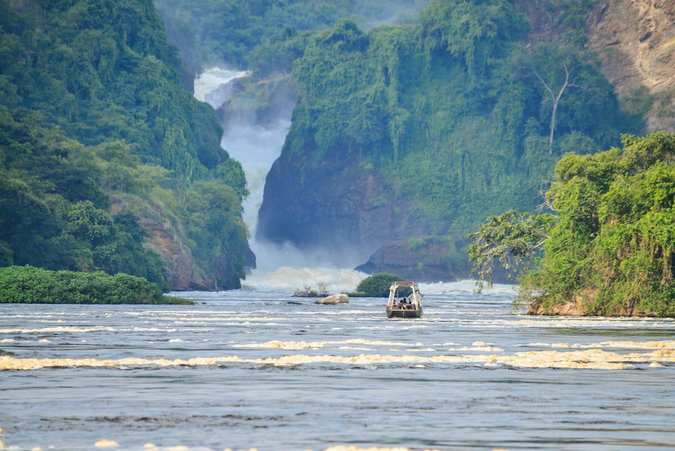 KIDEPO VALLEY NATIONAL PARK
Kideop Valley National Park was established in 1962 and covers a surface area of 1,442 km². It is located in a semi-arid area on the borders of Uganda, Sudan and Kenya. This blissfully remote and stunningly beautiful park is home to big game with over 70 mammal species as well as 475 bird species.
Although tourists can access the park throughout the year, the best time to visit is during the dry season (October through to May) and it is advisable to use 4WD vehicles to avoid any inconveniences caused by bad roads. Always seek advice from your tour operator in Uganda on how best to access the park.
The park is fast becoming the preferred destination for many tourists planning a unique safari experience in Uganda.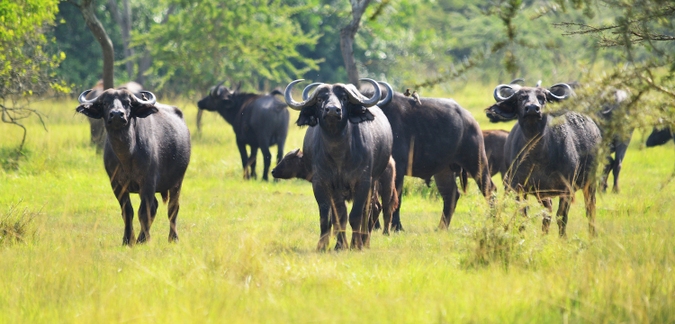 QUEEN ELIZABETH NATIONAL PARK
Queen Elizabeth National Park is located in western Uganda and covers a surface area of 1,978 km². Originally the park was gazetted in 1952 as Kazinga National Park by the British Colonial Government, and then in 1954 it was renamed to Queen Elizabeth National Park in commemoration of the visiting British monarch.
Queen Elizabeth National Park is one of the most popular tourist destinations in Africa as well as the most visited national parks in Uganda. Commonly regarded as a "medley of wonders", the park is an ideal habitat for a variety of wildlife, including big game, 10 primate species and over 600 bird species.
The park provides spectacular views of the Rwenzori Mountains, the Kazinga Channel, beautiful crater lakes and the vast open savannah around Lake George.
Besides the remarkable wildlife, the park is also boasts its proud heritage and cultural history. There are opportunities for tourists to visit local communities where they can learn more about the culture and enjoy traditional music and storytelling. This, among many other attractions, definitely leaves visitors yearning for more.