Rusks, bobotie, biltong, chakalaka, putu, boerewors, braais, potjies, vetkoeks, skaapkops… African food can make you salivate. If variety is the spice of life, here is what Cape Town's African restaurants are bringing to the table in Restaurant Week South Africa, which runs from 22 October to 1 November 2015.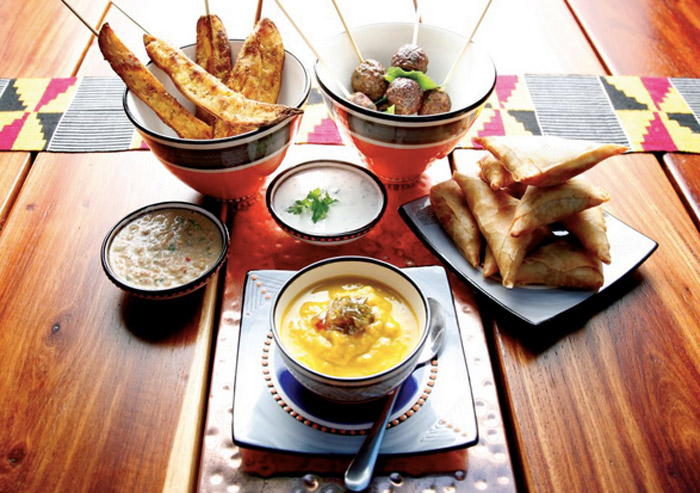 Gold Restaurant
If it glitters, in this case, it's probably a gold shaving popped into your welcoming glass of champagne, because at Gold Restaurant they like to treat their guests like precious metals. Gold restaurant in Green Point not only introduces its guests to a melting pot of African cuisines but shows them the rhythm of Africa with Djembe drum lessons and cultural dancing that leaves tourists absolutely culture shocked.
Addis in the Cape
After a long day of touring, travel to Ethiopia just off Long Street. So hungry you could eat the table? Well at Addis in the Cape you can eat the plate as its made out of a sponge-like pancake and using your fingers is advised. You are also going to want to get some wine or some milk as your tastebuds will feel the burn from the Ethiopian spices that are hotter than the desert from which they came. What I really enjoyed about Addis in the Cape is that most of the waiters are from Ethiopia and are happy to chat to you about the food and culture.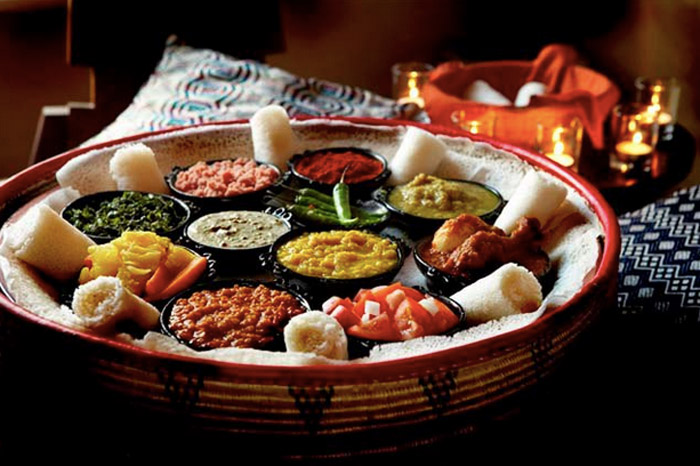 Mama Africa 
Got a craving for crocodile? At Mama Africa, ostrich, kudu, springbok and warthog are on the menu, and the live entertainment helps it all go down the gullet even better.
Moyo
Work up an appetite in Kirstenbosch Botanical Gardens and then head to Moyo for an African infused meal. Marimbas and face painting are what one has come to expect at Moyo.
Africa Café
Vetkoek, delicious Karoo lamb and a hearty serving of Africa's staple samp and beans are what one can expect from the flavourful Africa Cafe in Shortmarket Street. Africa Cafe has been 'serving Africa on a plate since 1992' and one can expect to taste ethnic food from Zulu, Xhosa and Ndebele cultures.