Whether you're popping the question, planning a honeymoon, or just treating your loved one to a well-deserved getaway; it's hard to beat the romance of Africa.
Home to some of the last true wilderness areas on the planet, the continent offers some spectacular destinations for an intimate and dreamy safari for two. From the lush paradise of the Okavango Delta, to the dreamy desert dunes of Namibia; the landscapes alone are enough to turn you starry-eyed.
However, if you're looking to truly indulge, it's worth exploring the uniquely romantic activities that Africa has to offer: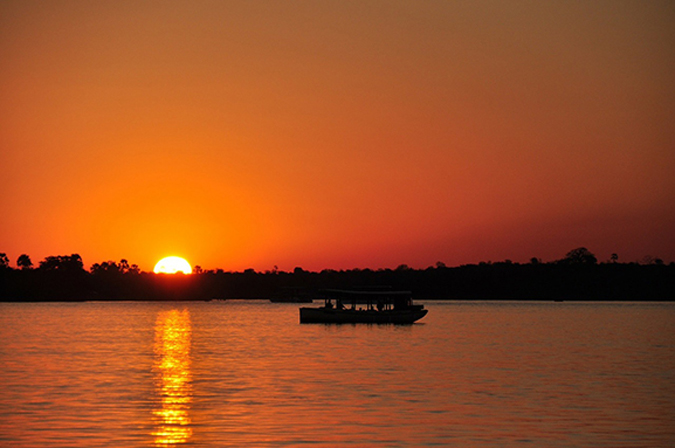 Sleep under the stars in Namibia
Sleeping under the stars is an unparalleled way to experience the beauty of Africa at night. Set amidst the giant red sand dunes of the famous Sossuvlei, each suite at Kulala Desert Lodge has its own private star-bed located on the rooftop. Due to the low population density in the desert, there is very little light pollution and the skies are some of the clearest in Africa – perfect for stargazing. Spending a night under the stars in Namibia is sure to provide an unforgettable night.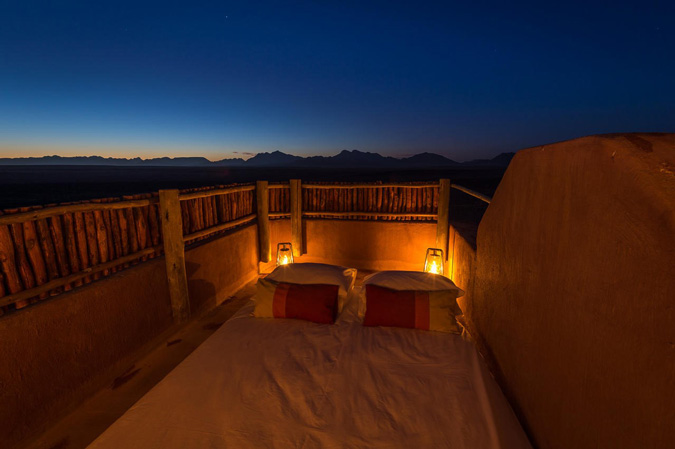 Sampan dining on the Zambezi River
Tongabezi's unique Sampan dining experience is undoubtedly one of the dreamiest ways to eat dinner in Africa. Transported by boat, guests are taken to the middle of the Zambezi River, where an anchored floating platform awaits. It is on this private platform, formally known as the Sampan, that guests are served a decadent three-course meal. Each of the dinner courses are hand delivered by canoe. It is a uniquely magical dining experience.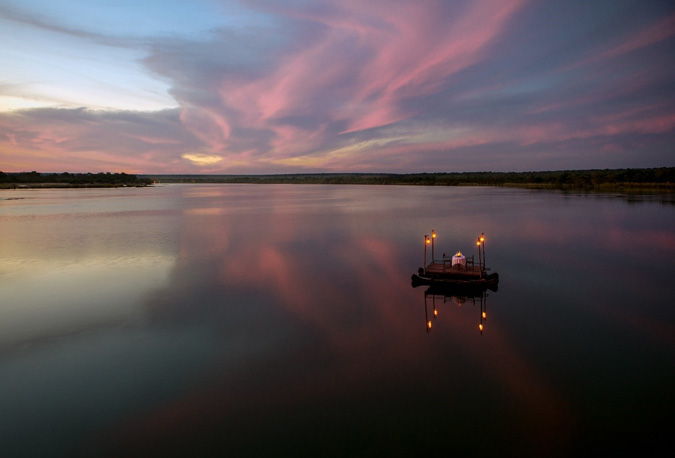 Sundowners on the Okavango Delta
Sundowners and safaris go hand in hand, and the Okavango Delta provides the perfect location to toast the sunset. Served either in the shallow water, or in a scenic spot along the delta, guests arrive at their sundowner spot by choice of vehicle, mokoro, or even horseback; just in time to watch as the sunset turns the island vegetation into silhouettes against the burning orange backdrop. It is a wildly romantic and intimate affair.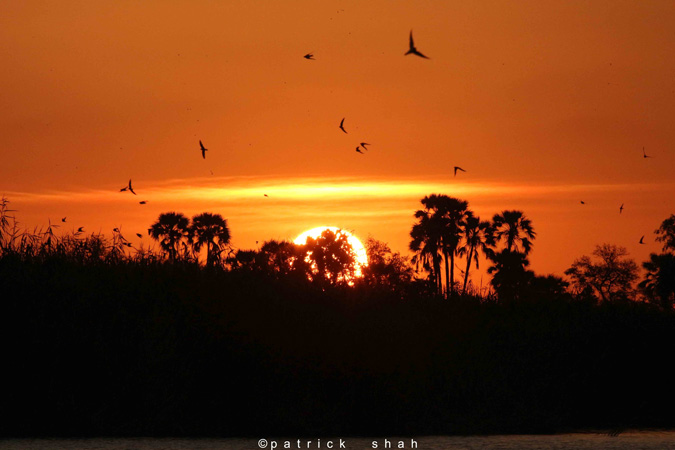 These are just a few of the countless options that Africa has on offer. Get in touch with us and we'll help plan your tailored romantic safari.