Ten year old entrepreneur from Cape Town, Jenna Bischoff has decided to add her "light weight" to help the fight to save our African rhinos from extinction. She collaborated with her father, a manufacturer of toiletries and cosmetics, to produce a liquid soap and hand lotion, called Jenna B from which 100% of the profit made will be donated to the organisation of her choice, Unite Against Poaching, to help fund their anti-poaching efforts.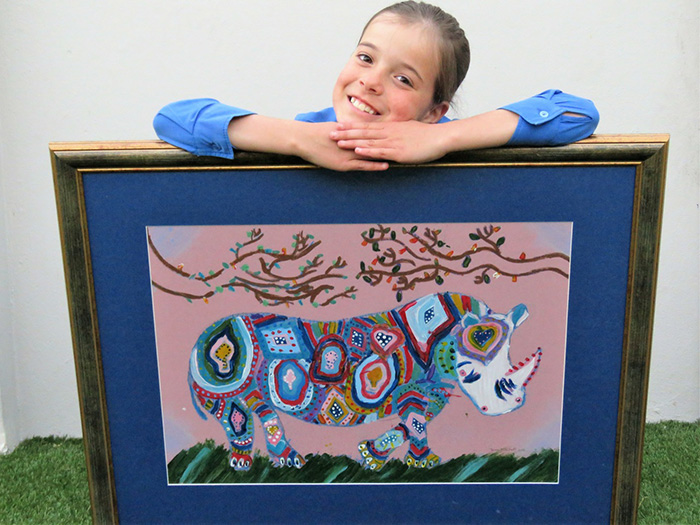 "Unite Against Poaching is delighted to endorse the Jenna B range of products in support of saving our precious rhinos from the ravages of poaching. We commend this initiative by a concerned young lady. Our youth are taking a stand to secure our rhinos for future generations and we wish Jenna great success with this exciting project. Thank you for caring and for making a difference." said Linda Joyce, Marketing Officer at Unite Against Poaching.
Saddened by the fact that poachers are killing off the African rhino, Jenna said, "I am concerned about what would happen to the Big Five if rhinos no longer exist. It is cruel what they are doing to these animals and I want my money to help the game rangers to stop the poaching. Tourists are not going to want to visit South Africa if they cannot see the beautiful African rhino."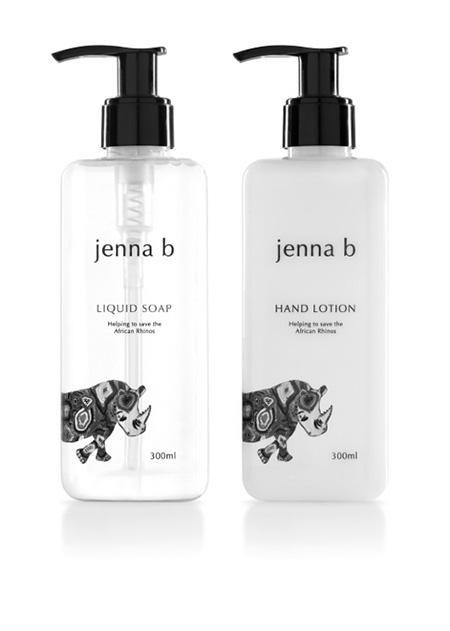 Intimately involved in the process, the product carries Jenna's stamp throughout. It does not only carry her initials, but also her design in the form of a detailed picture that she drew of a rhino and used for the label. She also picked out the packaging and sniffed her way through a host of perfume samples, before deciding on a rooibos fragrance as her favourite.
Her compassion for people and animals has stimulated conversation around the possibility of expanding the range, in order to make room for a variety of products and organisations that consumers can choose from and support.
If you are interested in stocking her products and want to support her inspiring journey you can in touch with her through her website on www.jennab.co.za