Written by James Bailey
If the internet had been around when I left school I'd have found out how easy it was to become a safari guide. But alas it was not the case. Instead I waited some 20 years for my mid-life crisis to take hold.
It was a tough call leaving my London life behind. I was living in a great flat and worked as Head of Communications at The Science Museum, arguably the best science museum in the world. But this was not enough, I had to live my African dream, and it was now or never.
After completing my training as a registered field guide, I worked at EcoTraining's Makuleke camp in northern Kruger as a back-up trails guide. This was incredible! It meant I was able to spend six months walking in a pristine wilderness area accumulating hours and encounters with dangerous game. There was not one day that I didn't learn a boat load about wildlife, guiding and myself, here are just a sprinkling of them.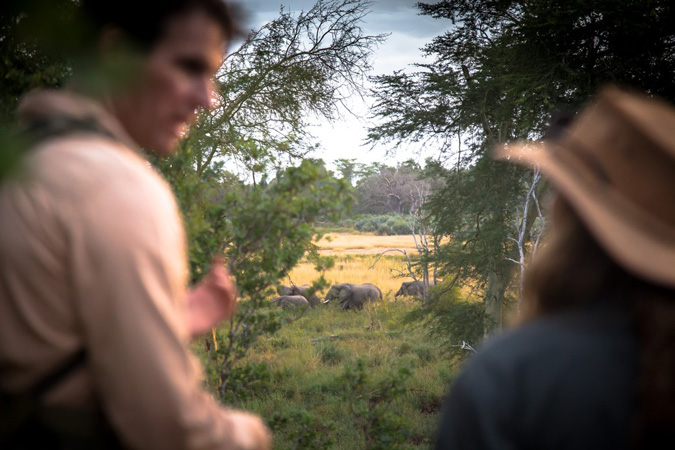 1. Animals can't read
The first thing I was taught was that animals do not read the safari guide textbooks and as a result don't know how to behave. Therefore as a guide I was taught a few 'get out of jail' phrases such as, "they usually do…", "generally speaking, the elephant will…" and so on.
2. How to approach dangerous game on foot
Understanding animal behaviour is critical, as is determining subtle changes in wind direction. For the latter I keep a sock of ash in my pocket, a quick shake of which tells me which way it is blowing. Other important factors are the sun, escape routes, cover, elevation and the comfort of my guests.
3. Birding isn't as tough as I first thought
I pretty much wrote myself off when it came to birding. I was overwhelmed by the 900 species in the book. But now I'm taking a different approach and switched my bird book to one that covers just Kruger National Park. This will reduce the number of birds to choose from quite considerably.
For those not convinced about birding it comes with an unexpected benefit called 'the leopard'. Offhand I can think of three occasions when we've been peering into bushes looking for birds when instead we've found leopard.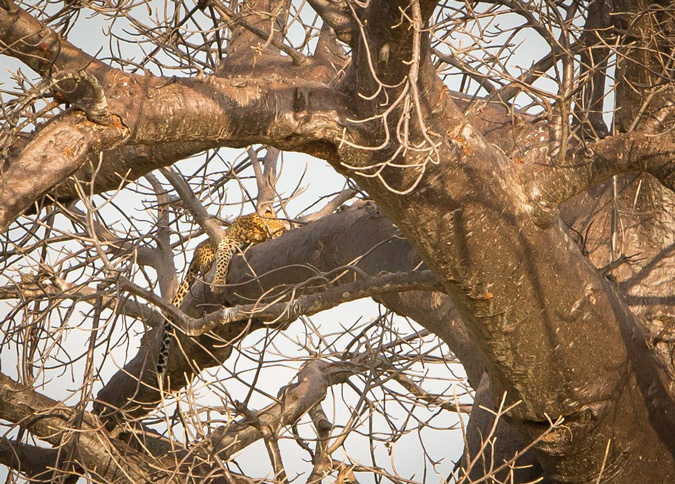 4. It's not hard to make a difference
Earlier this year I helped out with a community programme called Children in the Wilderness. This was an incredibly rewarding experience. The children came from the Makuleke village for a four day tented-safari where they learned about wildlife and crucial life skills such as respect and teamwork.
Almost immediately I realised just how scared they were of elephants, but after a couple of days of elephant PR the original fear had been replaced with respect and awe. So much so that when two bull elephants came through camp all eight children sat with me in the sand watching them feed no more than twenty metres away. The transformation was incredible.
5. Saying goodbye to guests can be tough
When on a walking safari I would spend almost every hour with my guests and this intense and concentrated period of bonding means that by the end of the trail it can be quite tough to say goodbye – though they probably feel worse as they are leaving the bush to head back to the city whereas I stay in the bush to greet my new guests that afternoon.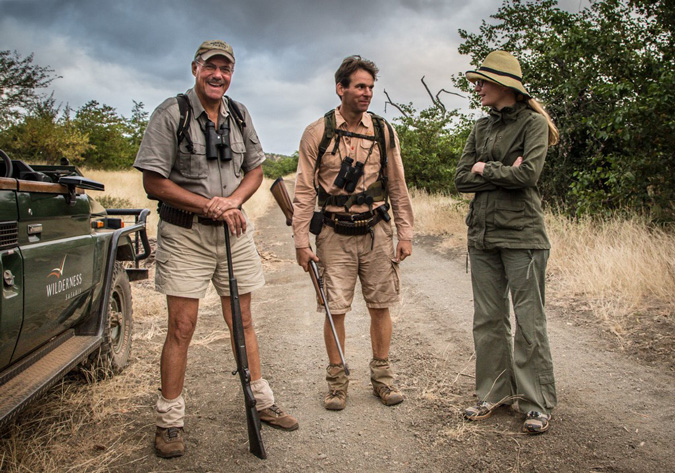 6. Tracking tricks
Knowing that my middle finger is 8cm long, roughly the same length as a warthog or porcupine track, is useful when it comes to identifying spoor. Looking at the distance between hoof prints can indicate the animal's body length and shoulder height.
Elephant tracking is good fun and isn't hard at all. An elephant will place its heel down first, which creates a compacted back to the track before then kicking a little bit of sand forward which indicates the direction of travel.
7. With my senses alive I became far more curious
Senses that I rarely used in the city come into their own in the bush. The smell of popcorn alerts me to the scent marking of a leopard. Stopping to listen for a tell-tale rustle or the breaking of a twig can avert a nasty accident – once I followed up on a strange sound to see a leopard drop out of the tree in front of me!
8. Walking through the bush is always exciting
I'm not an adrenalin junkie with no wish to throw myself out of a plane or jump off a bridge. Instead, I settle for the kick of walking through the tall golden 'adrenaline' grass of the lowveld. Doing so puts my senses into overdrive to avoid bumping into the big and hairy. However, sometimes it's not possible to avoid a close encounter, and understanding an animal's body language is key when deciding what to do – this often had to be done in a split second whilst my heart was pounding.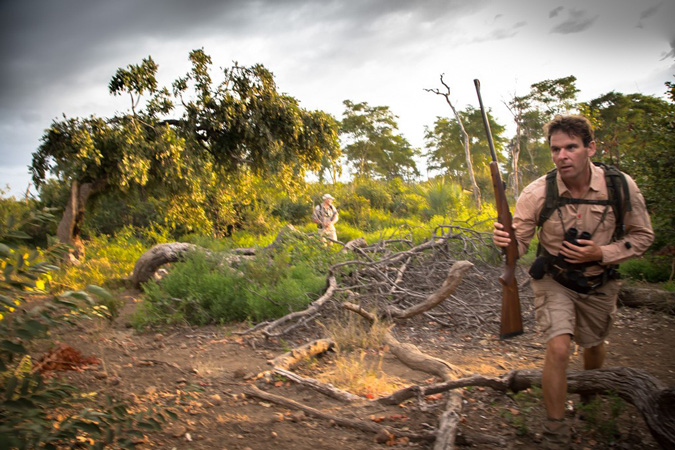 9. How to never get lost in the bush
For someone with a terrible sense of direction, it's amazing that I've never been lost in the bush. Early on in my training I was given one face-saving piece of advice. "Never say that you're lost, simply say that you're temporarily disorientated". I didn't understand this, but one day it made sense.
On my first game drive I was heading back to camp after sundowners when I ended up at the wrong end of the reserve. I took a deep breath and radioed camp to announce, "I'm temporarily disorientated". This immediately took the stress out of the situation as the guests loved the quirky phrase.
10. Nothing compares to sharing my experience
It was not the stunning bush dinners under the Milky Way, it wasn't when I sat in the sand under the shadow of two six-ton elephants, nor was it tracking lions through palm thickets or seeing leopard on foot. None of these came close to the enjoyment and thrill that I got from guiding members of my family. This is something that I'll treasure forever.
If like me you're on the verge of a mid-life crisis, then consider training as a safari guide. It's cheaper than a Porsche. I did my guiding course with EcoTraining in the Makuleke Concession in Pafuri, which is one of the most beautiful places in South Africa.