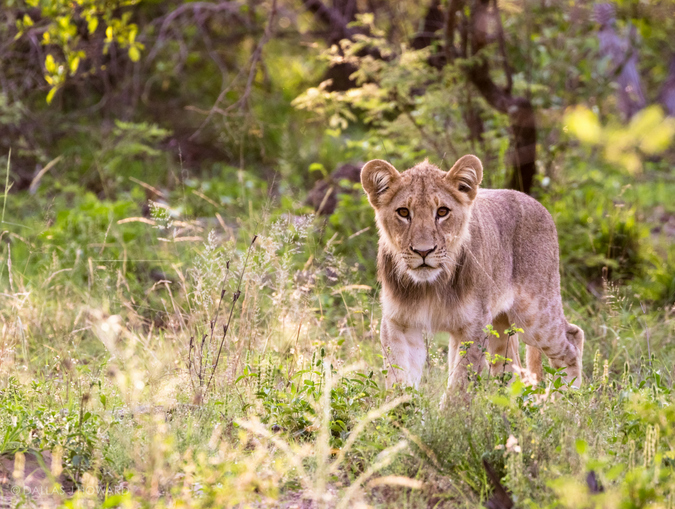 Written by Kim van Greunen
Tourism continues to evolve and grow in South Africa. Word of mouth is key because often what is perceived in the media and world news is only a sliver of what is really happening in the country. Those that actually travel to South Africa come back home to tell stories of how South Africans are very friendly and hospitable, how the cities are quite modern and how stunning the various landscapes are. One of the main attractions are our incredible wilderness areas where one can see the Big 5.
It's not to say we have not had our setbacks, like an inconsistent political landscape and the drought in Cape Town. However, these problems seem to disappear once you are in the wilderness, completely secluded from the 'outside' world so to speak. The hustle and bustle of city life is left far behind as you sit back and enjoy all the glory and beauty that nature has to offer.
The modern traveller is more connected and cares a great deal about their carbon footprint too. Many of the lodges located on game reserves are even more aware of this and care deeply about the environment and thus have taken additional steps to improve their carbon footprint. The field guides then play a role in impacting the guest experience by sharing information and facts about conservation issues and about our amazing wildlife, giving the guests an overall, unforgettable experience.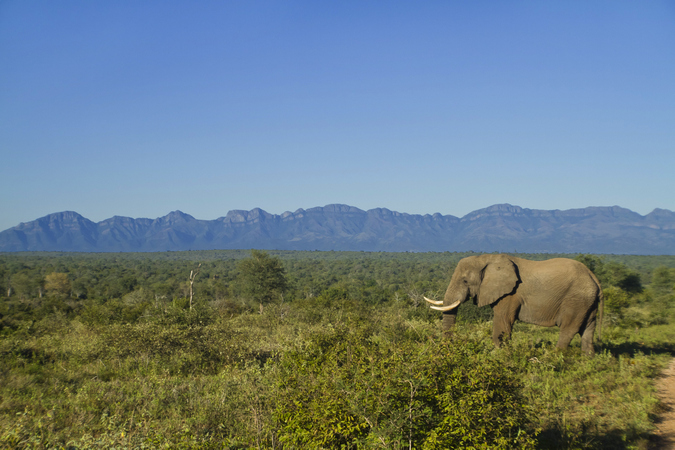 Perception vs. reality
Jennifer Smith from the UK, who did Bushwise's 50 Week course said: "Having never been to Africa before, I was nervous before arriving. My nerves were not a worthwhile worry though. I have had the best time at Bushwise and love South Africa, I can't recommend it enough."
Carlet Bimbergen from the Netherlands said: "To be honest, I had no idea what to expect from South Africa . The only thing I knew was that it would be a great adventure, and I have to say it definitely was. I've fallen in love with this beautiful country!"
So, with that in mind, here are 10 reasons why it's a good idea to come to South Africa and do a field guide course:
1. As cliché as it may sound, you will truly have a life-changing experience. The experiences you will have and the memories you make will truly last a lifetime.
2. You will make amazing friends and connections during a course. Many of our past students have remained very good friends, and some special relationships have even been formed where former students have ended up marrying each other!
3. You will be immersed in the bush for 6 months or more. Being able to go on a game drive nearly every day on a course is a huge perk. This, compared to private game drives and safaris in South Africa, make it a lot more affordable and you will receive an accredited qualification at the end of it as well.
4. You may very well get a chance to obtain that dream job. As they say, if you don't try you will never know. As hard as it is to secure a job offer as a foreigner and obtain a work visa, the fact remains it is not impossible. Over the last few years, up to 70% of our international students have been offered permanent job offers.
5. It's not the end of the world if you don't get a job offer in South Africa. The skills you learn on the course are transferable to any wildlife-related field you may choose back home. Many of our students have travelled back home and now work in the related wildlife industries, from running an animal rehab in Australia, to be a trainer for guide training in Patagonia, doing tours in the Alaskan wilderness and even wrangling alligators in the US.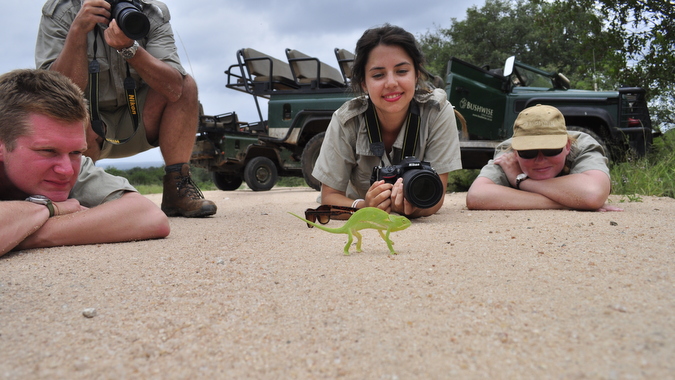 6. Working on a game reserve is safe and you cannot put a price tag on this kind of lifestyle. You will not have to worry about crime in these remote areas and you can avoid traffic for up to 6 weeks while working.
7. As a guide you have the chance to save money because you will mostly be based on the game reserve when working, and get the opportunity to earn big tips. Every 6 weeks you get a two week holiday as well!
8. To work in some of the most amazing, luxurious and modern lodges in South Africa and be able to add that your CV will make you more employable at the end of the day. This can benefit any career path including Tourism, Hospitality, Marketing, Operations, Logistics, General Management and more.
9. You will learn additional skills that you can use in your general life and career – this includes social and leaderships skills, teamwork and learning how to handle the pressures and stress of remote living. Practical skills like 4×4 driving and improving your photography skills is always a fun exercise. Social media is growing so fast, so it is always a good idea to stay on top of the latest developments for your personal life or better yet, your work life, especially if you are working towards a sales or marketing career direction.
10. Get face-to-face with African wildlife and have the opportunity to witness incredible sights every day.