Kisiwa on the Beach is a secluded luxury resort that lies on the white sandy beaches near the charming village of Paje on the south-east coast of Zanzibar.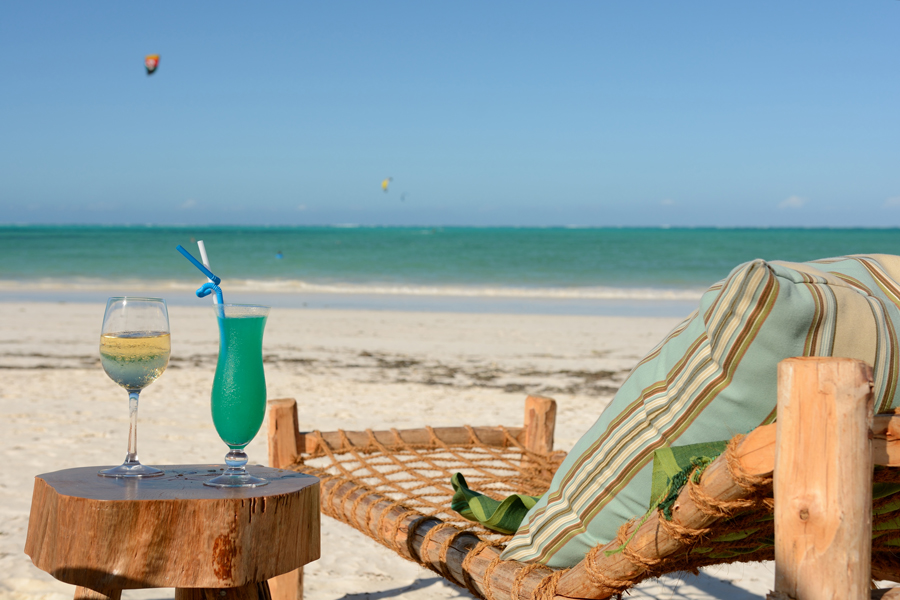 Sheltered by a long barrier reef, Paje is well known for its amazing watersports, and people from all over the world travel to this idyllic destination to kitesurf. The coral reefs, rocks and ship wrecks in the warm Indian Ocean offer ideal conditions for tropical marine life, making it also fantastic for snorkelling and scuba diving in Zanzibar. The extreme low tides expose small lagoons filled with starfish, sea urchins and small minnows, while the high tide offers great conditions for surfing and kayaking.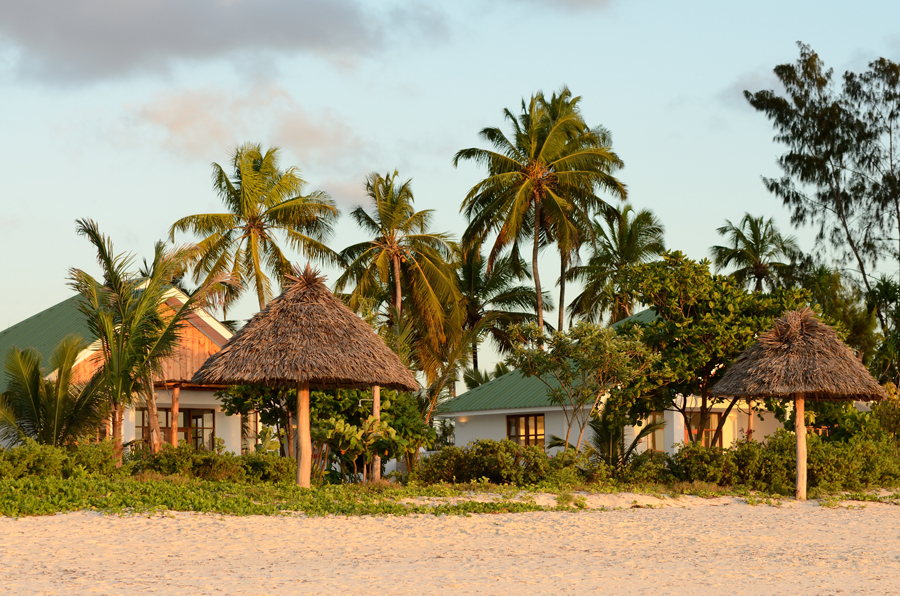 Paje Beach is the perfect place to get away from the busier north and east coast of Zanzibar island. And if you head inland from the beach resort, rare red colobus monkeys can be seen along the trail to the coral caves in the Kiwengwa-Pongwe Forest, which is located 20km from Stone Town. Alternatively you can also visit the nearby Seaweed Farming Centre and discover how it benefits the local community, or walk through the village of Paje itself to gain an insight into how a local Zanzibari family lives.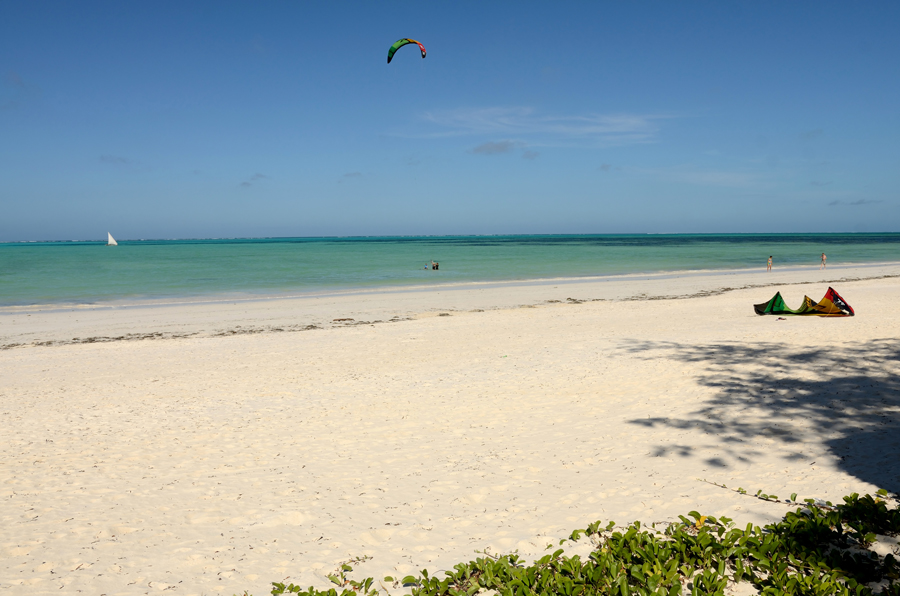 Guests at Kisiwa on the Beach are greeted with welcoming Swahili smiles, and they can relax throughout their holiday in Zanzibar to the joyful echoes of 'Jambo'. So prepare to put your feet up and marvel at the romantic sunsets that glow orange and red across the African sky.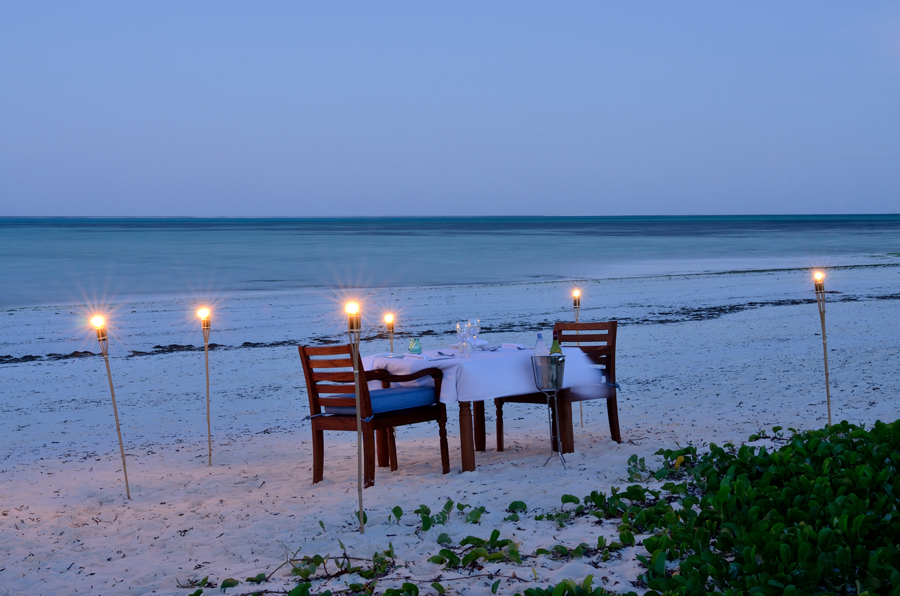 Suggested Itinerary
STAY 5, PAY 4 PACKAGE
Day 1: Arrival at Zanzibar International Airport and transfer to your beach resort, Kisiwa on the Beach.
Days 2 to 5: Four full days spent at your leisure in Zanzibar.
Day 6: Transfer back to Zanzibar International Airport for your departure flight.
Accommodation
This Zanzibar beach resort is elegantly decorated with handmade wooden furniture and soft fabrics, which blend with the natural environment to create a relaxed atmosphere.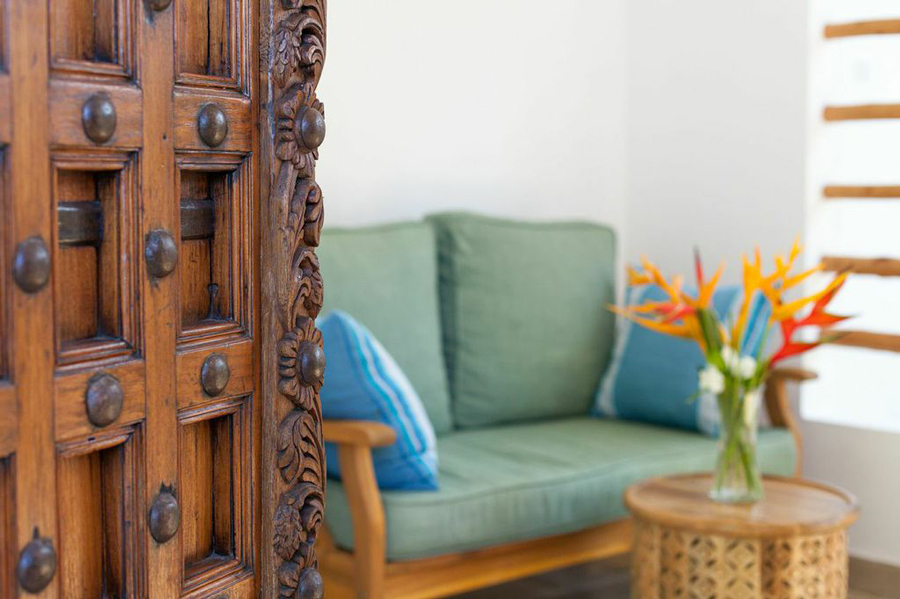 Each Raha Luxury Villa is just steps away from the pristine beach and is a fusion of opulence and traditional Zanzibari furnishings.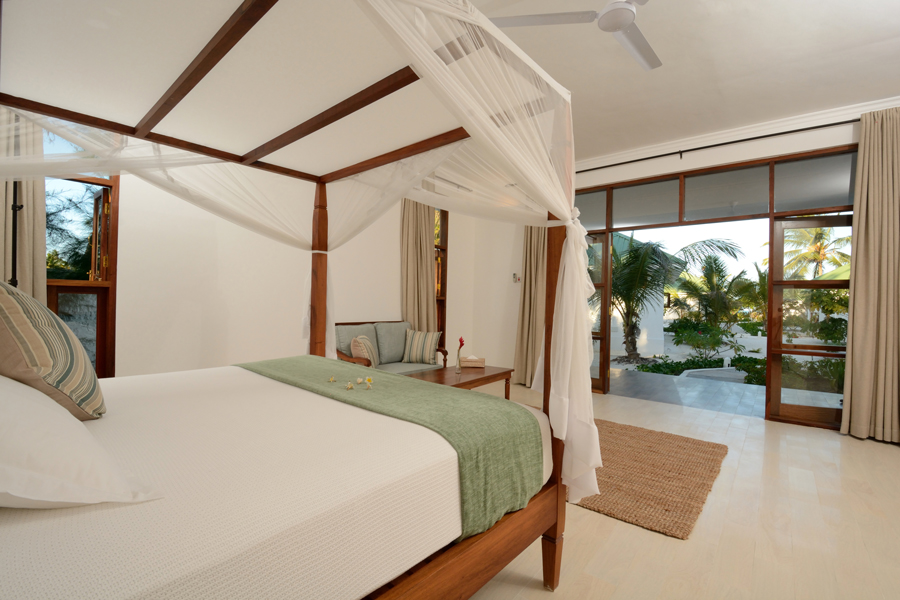 Delicious meals can be enjoyed while overlooking the ocean at the al fresco restaurant, Bembe, where the menu offers a wide selection of fresh, local cuisine.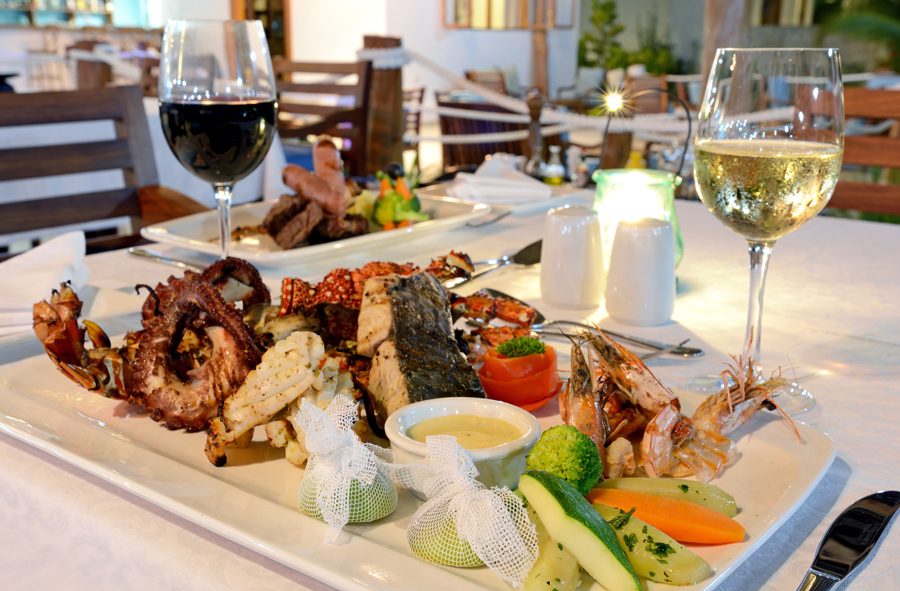 Watch the dhows on the water while you enjoy a cold cocktail at Poa Bar, which is adjacent to the restaurant and caters for drinks throughout the day, whether you wish to sit on the beach or by the poolside. It is also the place-to-be for guests who wish to make the most of their evenings, and beach BBQs can be arranged on request at an additional charge.
Additional Information
How to get there: There are daily flights from Dar es Salaam to Zanzibar with Precision Air, Hahn Air or Auric Air, and these take no more than 30 minutes. If, however, you have just finished a safari in Kenya, you can reach Zanzibar from Nairobi on one of Kenya Airways or Precision Air's daily flights. This convenient link takes approximately 1.5 hours.
From Zanzibar's International Airport it then takes less than 45 minutes to reach Kisiwa on the Beach.
Best time to visit: The best time to visit Zanzibar is from June to October during spring when it is cool and dry. However, December and February are also popular as it is hot and dry during these months.
The two best periods to scuba dive off the coast of Zanzibar are from July to August, and from February to March. Diving off the north coast is particularly good from June to October, whereas it is best to dive off the south coast from November to March.
Price includes: Meet and greet at Zanzibar International Airport, all airport and hotel transfers, full board accommodation at Kisiwa on the Beach in a Raha Luxury Villa, 24/7 office support.
Price excludes: International flights, visas, airport departure taxes, personal items, laundry, telephone calls, all drinks, travel and medical insurance, tips, excess baggage charges, any activities not specified.
Booking and payment details: Contact us for a booking form that will include details relating to deposit and final payments etc.