Five days of exhilarating game viewing and sheer photographic fun in the Sabi Sand Game Reserve, part of the Greater Kruger National Park.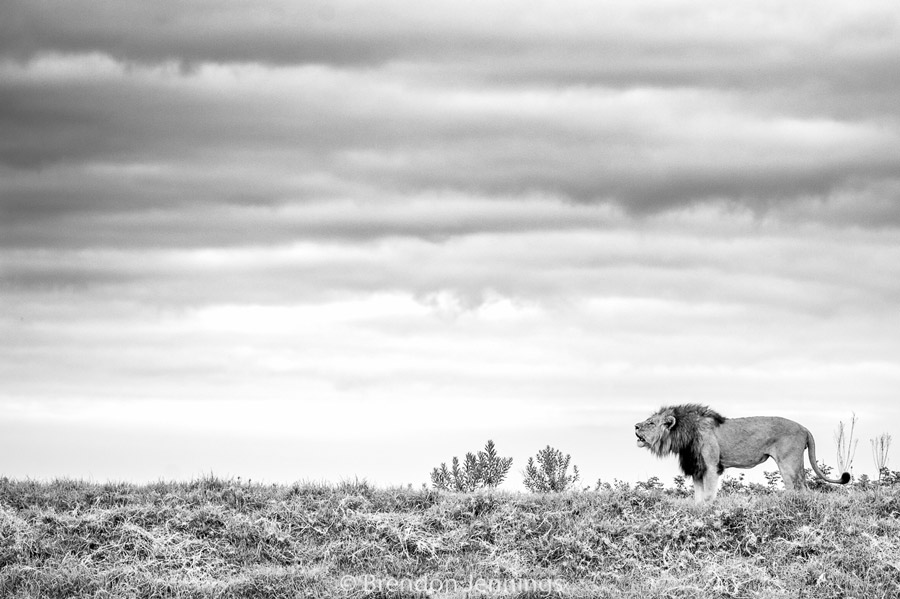 Departure Dates
5 – 9 August 2016 – ONLY 3 SPOTS LEFT….
Introduction
The Sabi Sand Game Reserve is part of the largest conservation area in South Africa and it is the country's oldest private reserve. It covers an area of 65,000 hectares (153,000 acres) of savannah thornveld, and it is part of the Greater Kruger National Park. There are no fences between the reserve and the Kruger National Park, which means that the game moves freely through this treasured natural sanctuary.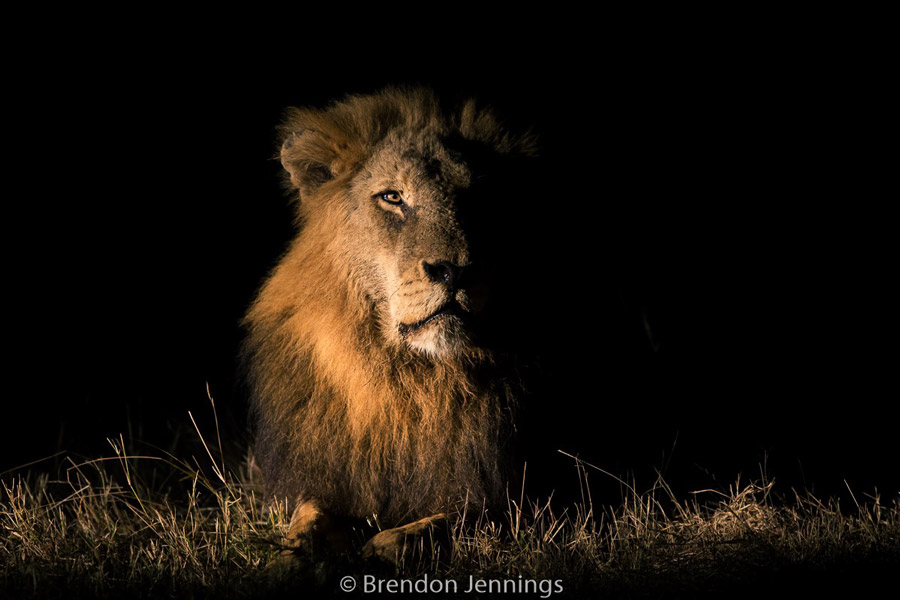 Notten's Bush Camp enjoys a privileged location in the southern sector of the game reserve. It neighbours with Mala Mala Game Reserve on its eastern boundary, and Sabi Sabi Private Reserve on its western boundary, which shares its 15,000 acres of pristine and exclusive bush.
This Sabi Sand photo safari is led by expert guides, sharp-eyed trackers and your charismatic photographic leader, Brendon Jennings. The quality of game viewing and photographic opportunities delivered by Notten's Bush Camp makes it one of the best photographic venues in Southern Africa. Not only can you be sure to spot the Big 5 on one game drive, but it is also recognised globally as one of the best places in the world to photograph leopard.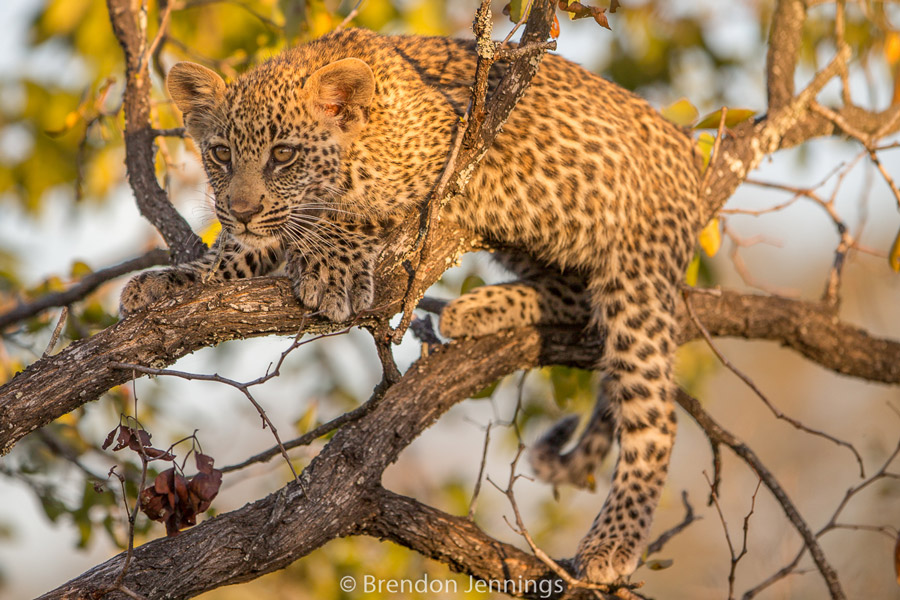 Detailed itinerary
Day 1: Arrival at Notten's Bush Camp, Sabi Sand Game Reserve
Before you start your South African safari, you are welcome to contact Brendon to discuss your photographic equipment and processing software, as well as pick his brain for recommendations on what is best to bring. Combining Brendon's skills with that of the trackers' experience and up-to-date knowledge of local game movements in the Sabi Sand, a plan of action will be put into place and will be adapted to suit the group's needs on a daily basis.
Whether you arrive by charter flight or by road, you will be met at Sabi Sand Game Reserve by Brendon and the friendly team at Notten's Bush Camp. Enjoy a welcome drink and meet your fellow participants over lunch.
Without further ado, you will head off into the bush in an open safari vehicle in search of the many beauties of the Sabi Sand. Brendon will check all photographic gear to ensure that everyone has the right settings and understands the rules of the bush.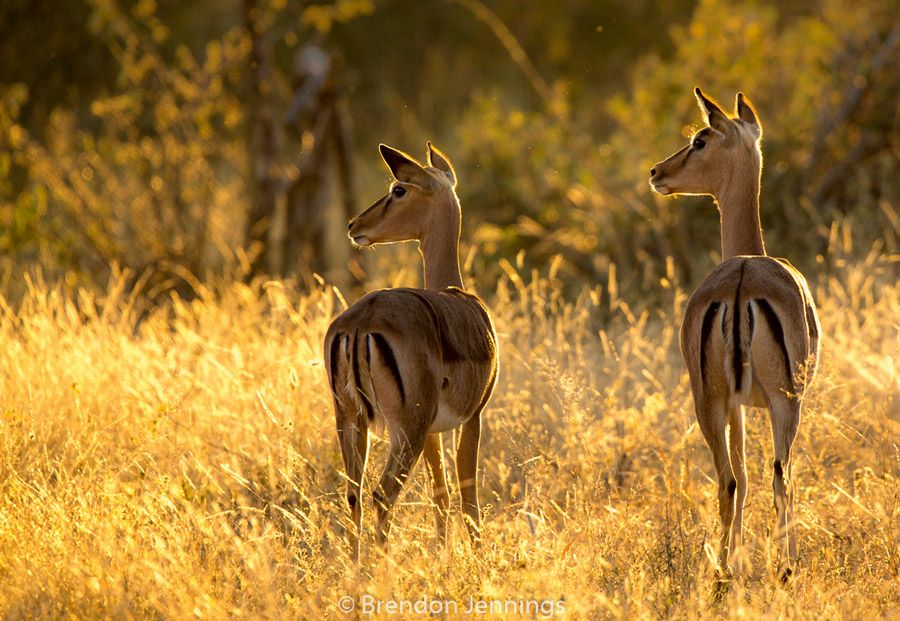 Once you have made the most of the sunset, your driver will find a great sundowner spot where you can alight from the vehicle to enjoy some drinks and snacks.
En route back to camp you will search for nocturnal animals using a spotlight. Whether you come across a leopard, a herd of impala, a wary hyena, a bush baby in a tree, a civet cat, or a python slithering across the road, you never know what awaits around the next corner. There is never a dull moment in the Sabi Sand Game Reserve.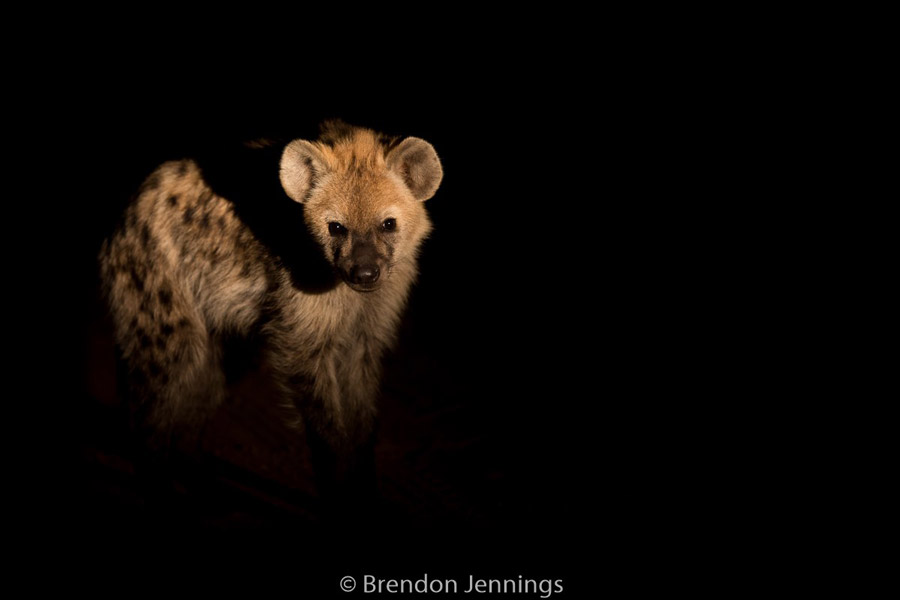 Back at Notten's Bush Camp, you will have plenty of time to get ready for dinner around a log fire and under a canopy of stars. Or, if it is too cold, you can listen to bush stories and learn more about the local Shangaan culture while you enjoy your meal in the dining room next to a blazing fire.
Days 2-4: Photographic bliss in the Sabi Sand
The next three days will unfold in pretty much the same way. Each day you will be woken at 05h00 to depart by 05h30. This allows plenty of opportunity to track species in the warm glow of the morning light. So as to be fair to all participants, an early start will also provide enough time to rotate through the vehicle's seating positions.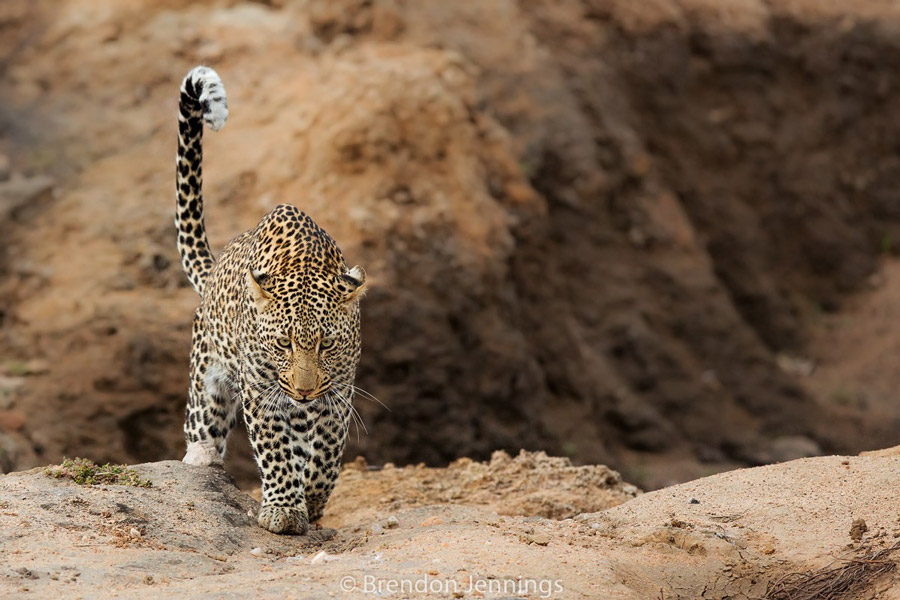 Once the light starts to lose its soft touch, you will stop briefly to enjoy a cup of coffee and the sounds of the bush as it awakes.
While we cannot guarantee specific sightings, a special effort will be made to track the Big 5, as well as wild dogs and cheetahs. You can expect Brendon to be keeping an eye out for any instances that may yield a magical photographic moment, such as giraffes necking, impala fighting, hippos yawning, kudus leaping, baby vervet monkeys playing, baboons grooming, or any fascinating bird that lends itself to being photographed.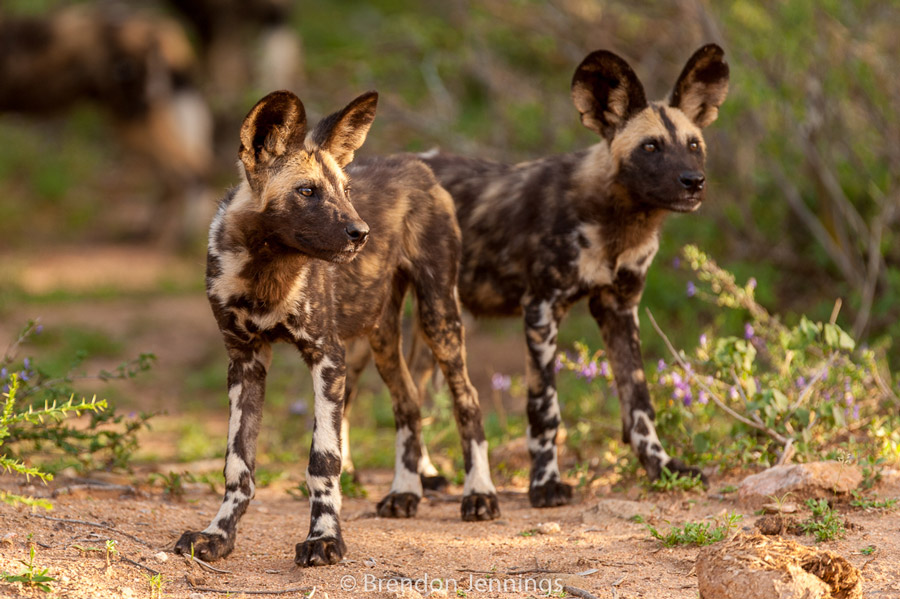 Your morning in the Greater Kruger will conclude with a scrumptious cooked breakfast back at Notten's Bush Camp, after which Brendon will help to analyse your images and share his suggestions for improvement. An informal editing session will concentrate on the processing of images as well as digital library management. It is entirely up to you whether you wish to participate in these sessions. Alternatively, you can relax by the pool or enjoy a spa treatment!
After a late lunch, you will go on an afternoon photo safari drive and Brendon will do his best to show you a diversity of wildlife in order to help you to expand your photography portfolio.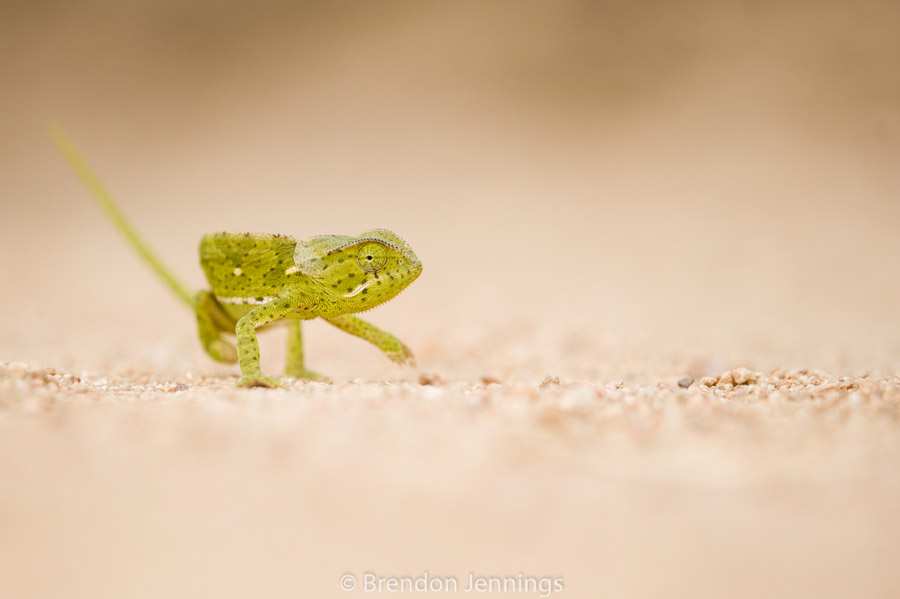 As on your first day, you will continue to search for game and interactions, and aim to be in the right position when the light starts to soften and Africa embraces you in a cloak of darkness with its unforgettable sounds and starry skies.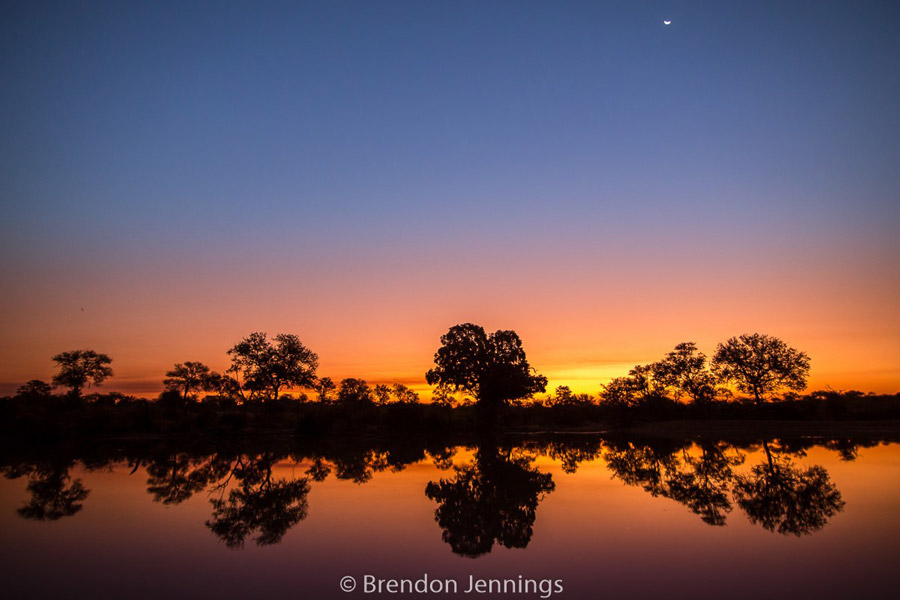 Day 5: Departure day
The Greater Kruger's Sabi Sand delivers the goods and you will most likely see leopards… and let's be honest – who ever got tired of watching another leopard?
After a hearty breakfast you will bid farewell, but you will take a piece of the Sabi Sand with you in the form of cherished digital memories.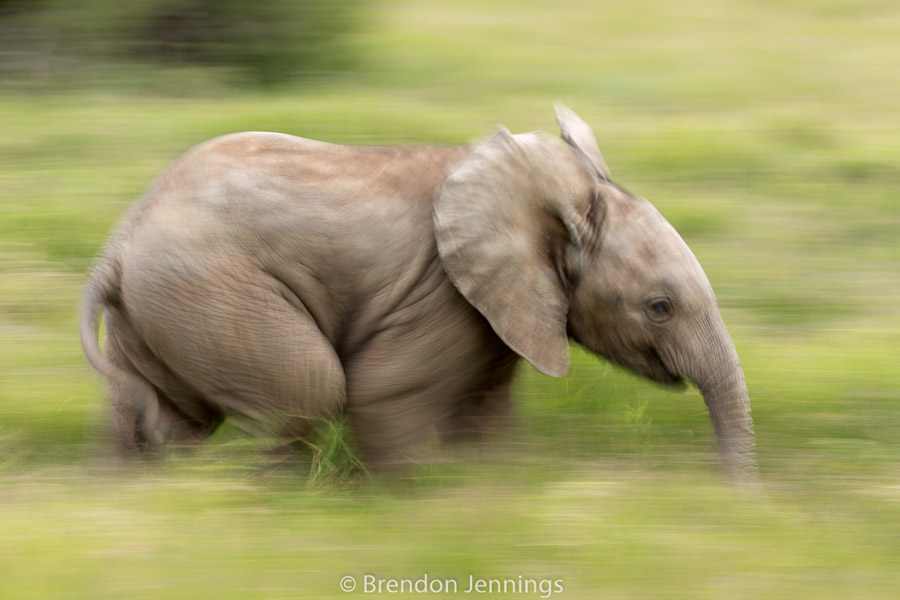 Accommodation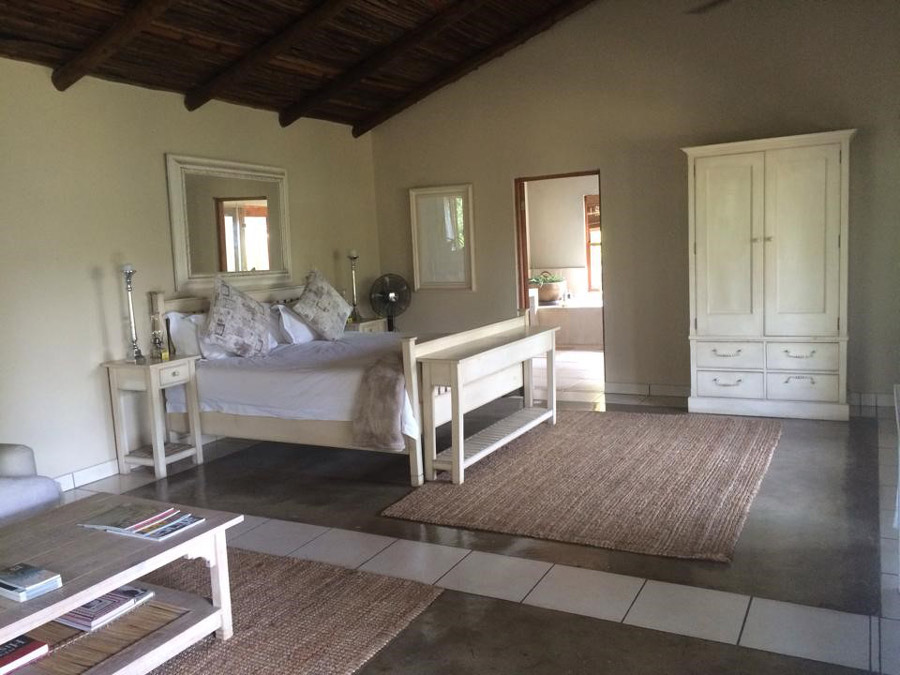 Notten's Bush Camp offers beautifully appointed suites with open plan bedrooms and en-suite bathrooms. All suites have both indoor and outdoor shower facilities. All windows and sliding doors are fitted with screens, and insect coils are provided. Each suite at Notten's Bush Camp leads onto a private wooden deck with a beautiful view of the Sabi Sand bush. Paraffin lamps and candles replace electric lighting for ambience, and all the rooms are cooled with an overhead ceiling fan. Facilities in the Notten's Bush Camp reception area are available to re-charge your equipment.
About the guide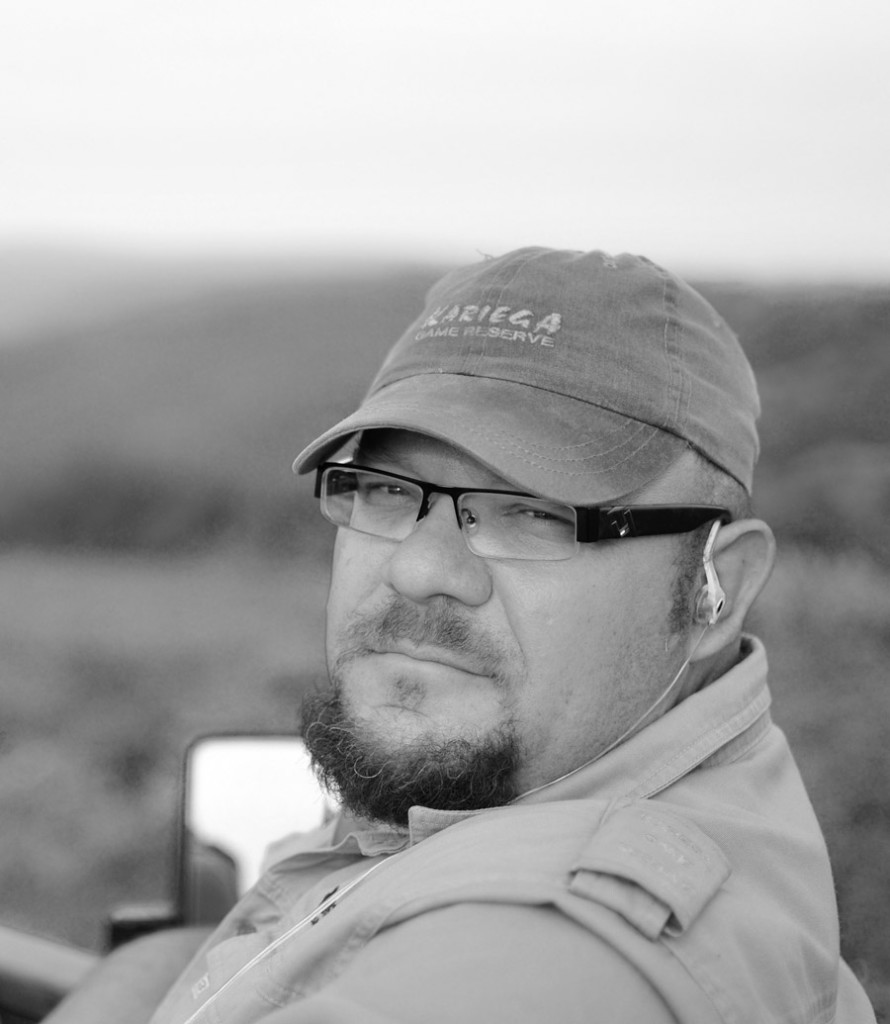 Brendon Jennings has been interested in nature and wildlife conservation from as early as he can remember. School and family holidays over the years took him to a myriad of Southern Africa's game reserves, national parks and coastal reserves. Brendon bought his first camera in 2006 when the photographic bug bit him, and the world became a richer place as his photos started permeating social media and magazines. Brendon combines his substantial local knowledge with a gentle, humorous and patient demeanour to help you to make the most of this photographic safari.
Testimonials
"Brendon sat on many occasions at the back with the clients, instead of at the wheel and separate from us… often without his photographic gear, actively helping us photograph, rather than taking photographs himself. He did this until he felt that everyone was confident enough and well on his/her way to maximise any opportunity that should come their way. Simple and logical as it may sound this is a rather rare trait among most other professional photographers that I have been with on other tours,"-  Judith Hall
"Being with Brendon in the field was the most perfect combination ever wished for. For us it was invaluable to get his best tips for camera settings, giving us an immeasurable opportunity to improve our skills. The facilities, lodge, welcoming reception, and the food were simply top class. We are already looking forward to joining Brendon on his next trip, wherever this may take us," – Coralise and Sam
Photographic equipment
It is recommended you bring along the following photographic equipment:
– A DSLR camera body that is able to handle high ISO for night photography.
– A second body would also be useful to avoid swapping lenses in the field.
– A wide angle lens for landscape and wide angle photography.
– A medium zoom lens (+/- 70-200mm).
– A full telephoto (300mm+) with teleconverters for bird photography/close-up portraits.
– For night photography we will use the vehicle spotlight but you are welcome to use a flash as well. Low aperture lenses (f2.8) offer better options for night photography.
– You are encouraged to use whatever vehicle mounts that you are most comfortable with, whether it is a bean bag, a bar clamp with a rotating head, or a mono pod. Please note that there will be no space for tripods on the vehicle.
– There will be plenty of dust and dirt around, so please bring along lens cleaning equipment.
– A laptop and storage device if you wish to participate in the midday tutelage and image evaluation sessions.
Additional Information
Climate: The best time to view wildlife in Sabi Sand Game Reserve is during the austral winter when the bush dries up, any leaves and grass become conspicuous, and animals become easier to locate. Game and predator movements become somewhat more predictable as they endeavour to quench their thirst and hunger. Morning temperatures are cooler and range between 8-15°C, making it wise to dress in layers and to bring warm clothing. The afternoons are clear, sunny and pleasant with an average temperature of around 23-28°C.
Difficulty: This course is aimed at all levels of photographers who wish to improve their wildlife photography skills, enjoy some awesome photographic opportunities and expand their photographic portfolio. The photo safari itself is vehicle-based, meaning there is no strenuous physical activity involved.
Group size: The group size will be limited to six participants.
Price includes: All accommodation, three daily meals, two game drives/bush walks per day, local soft drinks, house wines and beers, excellent local trackers and a professional photographic guide, 24/7 office support.
Price excludes: International or domestic flights, return road transfer to the reserve (although these can easily be arranged – please ask us), gate entrance fee, premium brand drinks such as wine, champagne and spirits, spa treatments, laundry services, visa and passport fees, items of personal nature, telephone calls, travel insurance, medical/vaccination fees, gratuities, excess baggage charges, or any activities not specified in the itinerary.
Photographic equipment rental: For those who wish to hire any photographic equipment to use on safari, please contact us and we will assist you with the best advice and equipment on offer.
Booking and payment details: Once you have decided to join this safari, please contact us for a booking form, which will include details relating to deposit and final payment. As our groups are small, they do fill up quickly.