Need to rinse off all that dust from South Luangwa? Want to sleep-in and switch off after the adrenalin rush of living with leopards? Look no further as Mumbo Island on Lake Malawi is just what the doctor ordered, and it is just a hop, skip and a jump across the border from Zambia to Malawi.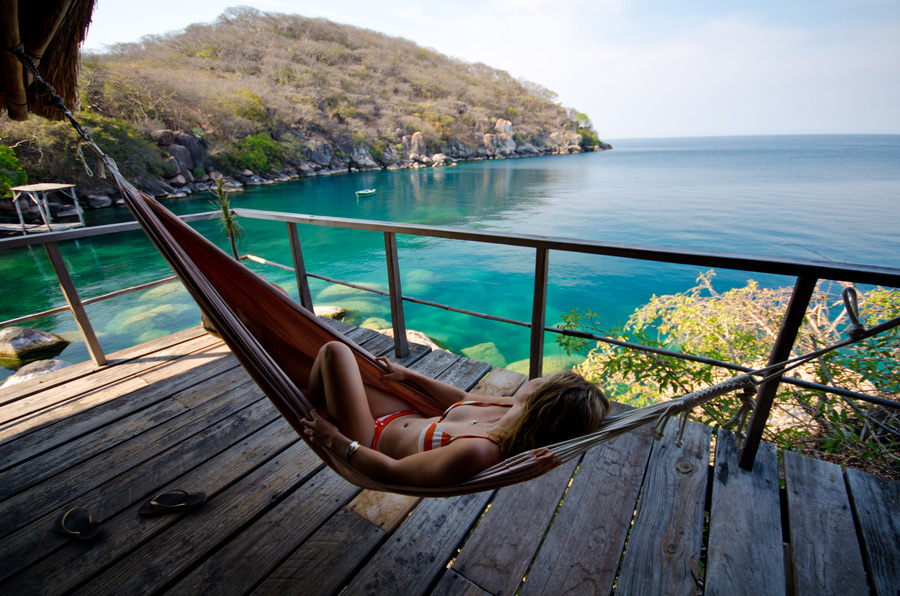 This heavenly tropical island on the expansive waters of Lake Malawi National Park is not only pristine, but it is also uninhabited – unlike most other island destinations in the region. Thanks to its non-motorised water sports policy, Mumbo is ideal for the outdoor-lover who is seeking a truly relaxing piece of paradise in its most natural state.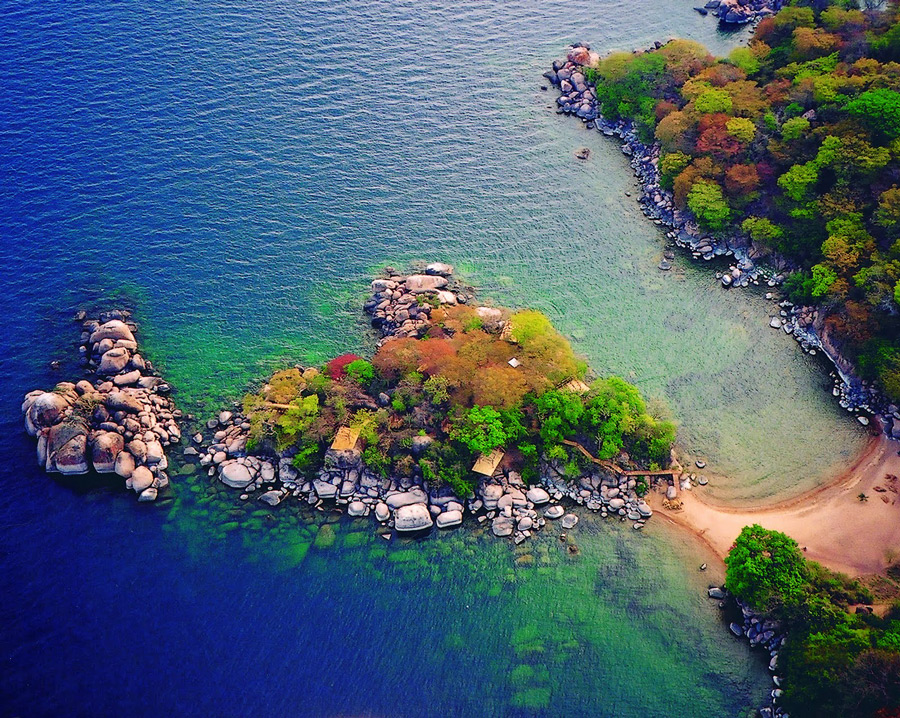 Mumbo Island lies about 10km north-west of Cape Maclear in the south of Lake Malawi National Park, which is, in turn, at the southernmost extreme of the African Rift Valley.
There is lots to do on Mumbo Island from snorkelling and swimming to kayaking, scuba diving, nature trails, relaxing, reading, writing and of course, quality hammock time.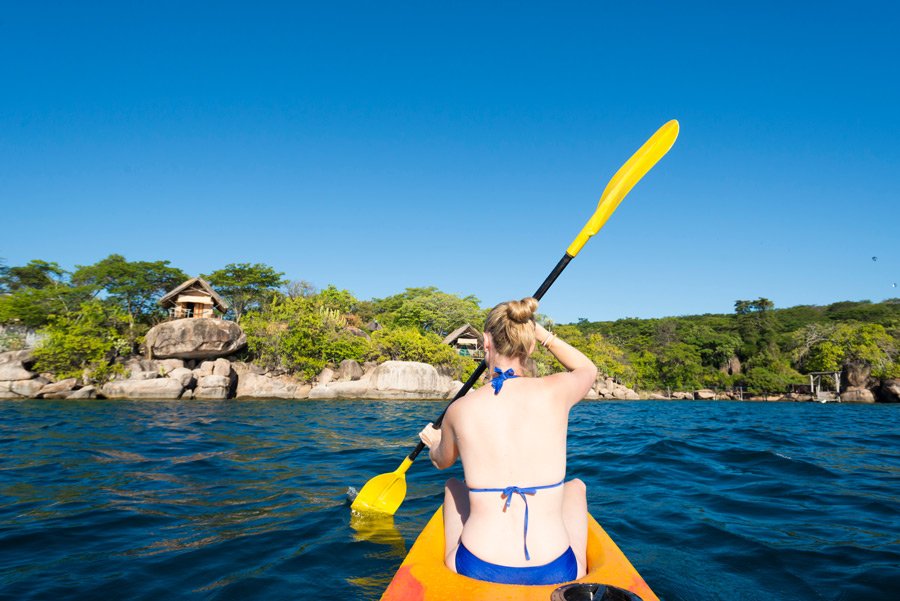 Suggested Itinerary
Day 1: Depart Mfuwe, arrive in Lilongwe (by air) and transfer to Cape Maclear. Then hop onto a boat and make a quick transfer to Mumbo Island.
Days 2, 3 & 4: Three full days spent relaxing and enjoying Mumbo Island and Lake Malawi at its fullest.
Day 5: Cruise back to Cape Maclear by boat and transfer to Lilongwe for your departing flight.
Accommodation
Mumbo Island's camp is built from local materials and is perched high on rocks overlooking the water, while also blending into the lush foliage to create a Robinson Crusoe feel.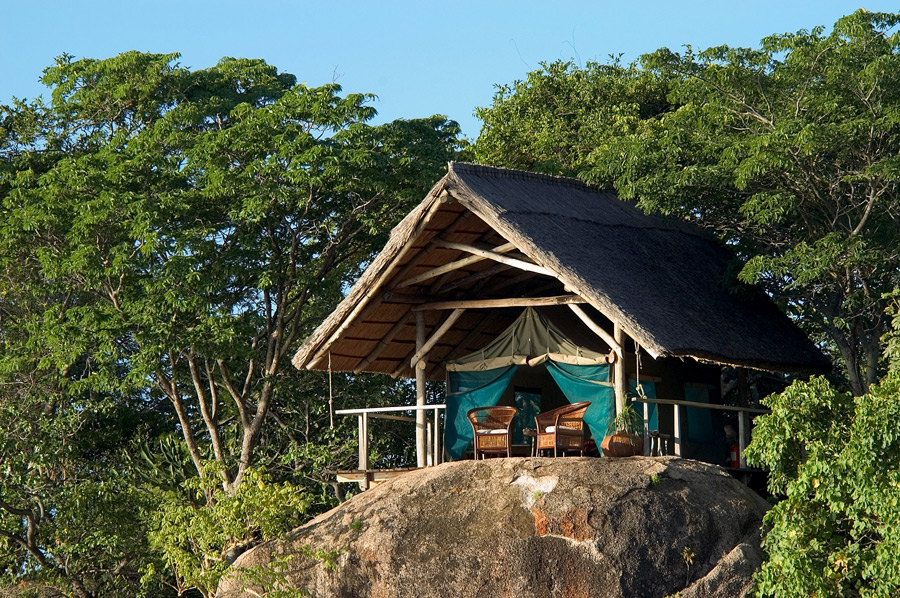 The reed chalets and walk-in tents are situated on the tiny islet of "Jumbo", which is easily reached by a wooden bridge from Mumbo's main beach. The dining area, bar, lounge and family tent are all tucked into the forest on the main island.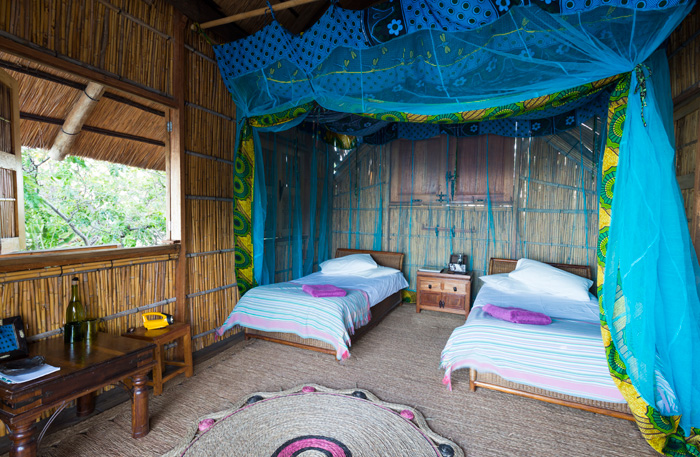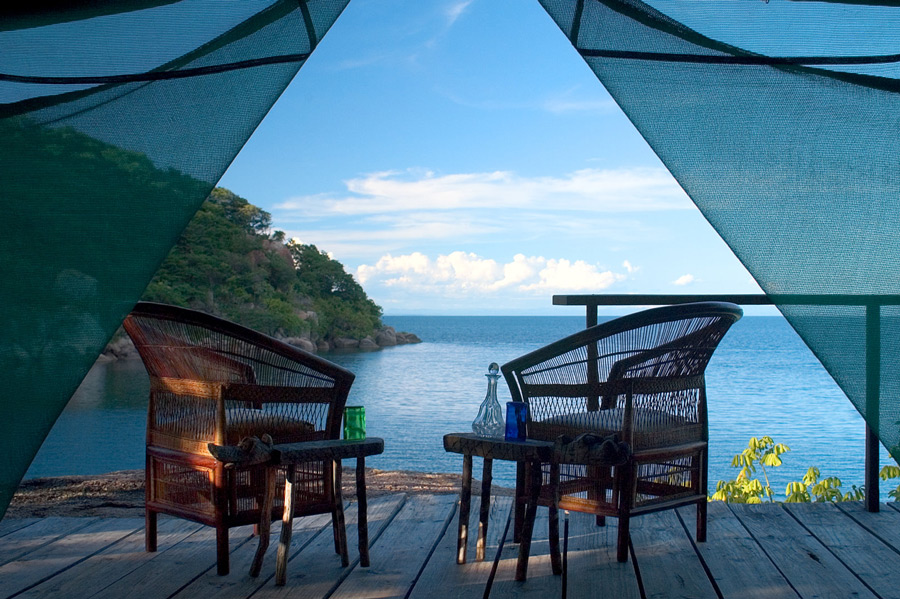 Chalets are set as far apart from one another as possible to guarantee privacy and each chalet is fully netted with its own en suite bathroom, deck with a hammock, and a spectacular view over the turquoise waters of Lake Malawi. Bed linens are 100% cotton, grass mats and cane furniture are made locally, the water bottles and glasses are recycled wine bottles made on the island, and the kikoi throws are sourced from Kenya.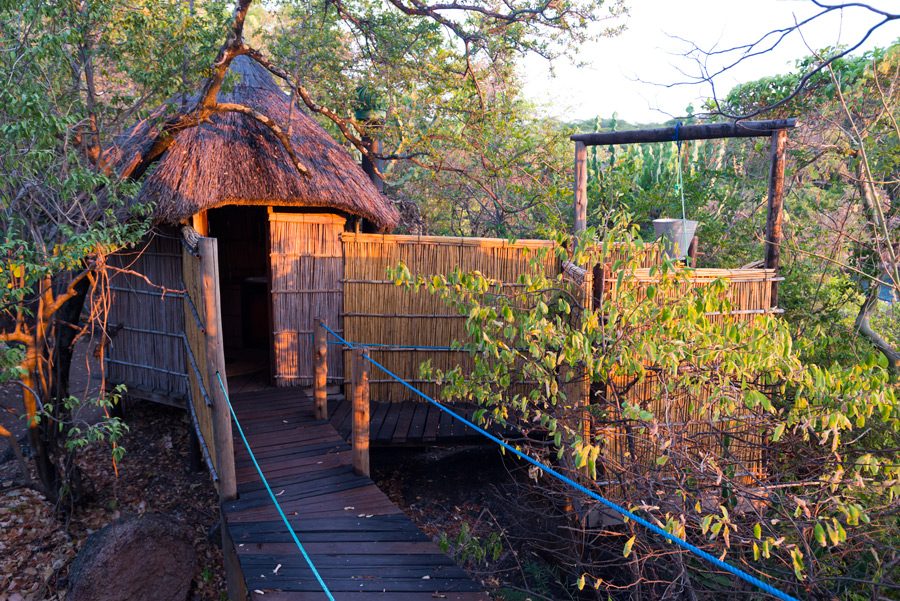 Mumbo's efforts to cater for every comfort, whilst keeping everything as simple and local as possible, are evident wherever you look.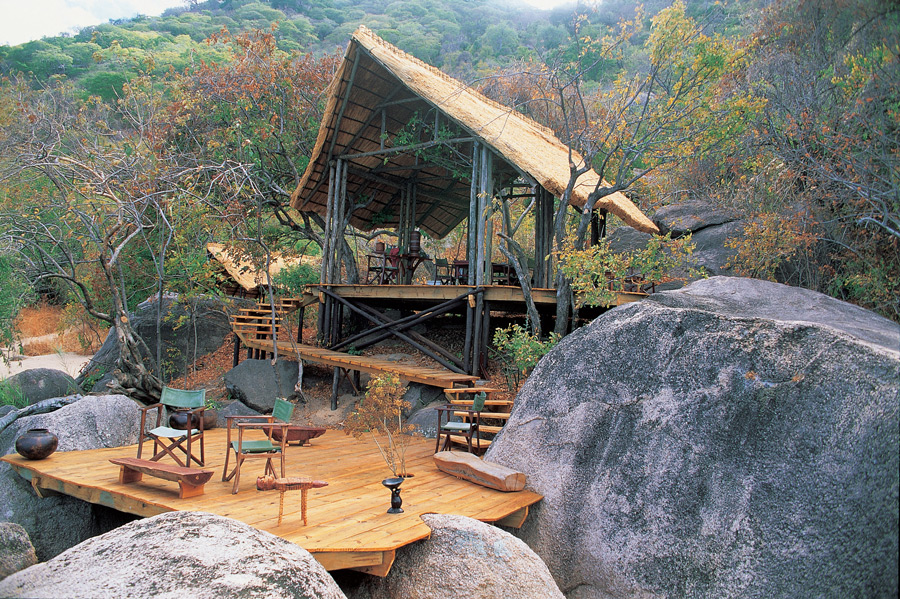 Additional Information
About our beach extensions: This beach extension can be added onto our nearby South Luangwa Photo Safari, forming the ideal bush and beach break.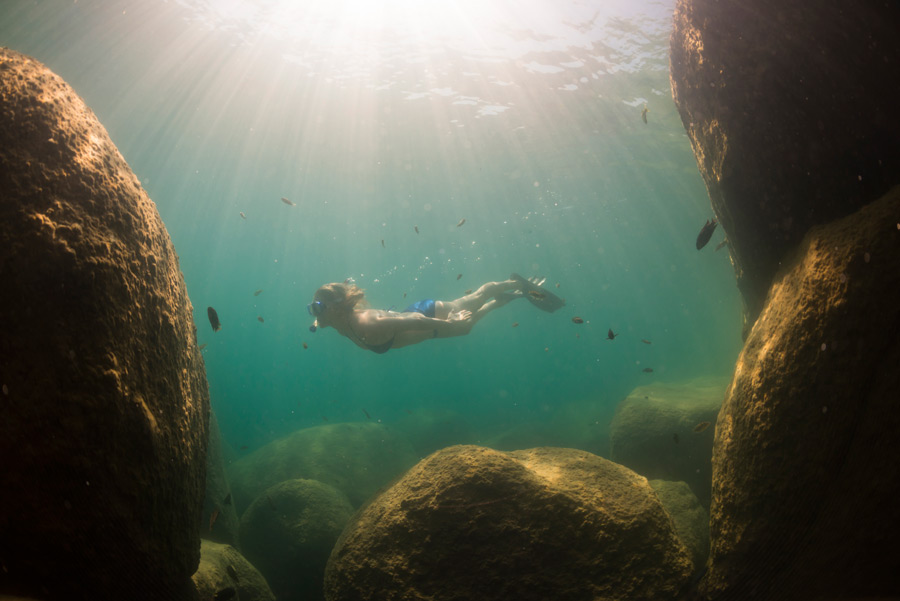 How to get there: There are scheduled one-hour flights from South Luangwa National Park to Lilongwe in Malawi. Once in Lilongwe, you can either take a 40-minute domestic Air Malawi flight to Club Makokola or Monkey Bay, followed by an hour's drive to Cape Maclear, or you can travel overland by car.
Alternatively, one can drive from Lilongwe to Mumbo Island's reception office at Cape Maclear, it takes about 3.5 hours thanks to most of the journey being on newly tarred roads. The final stretch from Cape Maclear to Mumbo Island is a short 10km boat cruise or you could even kayak if you are feeling energetic.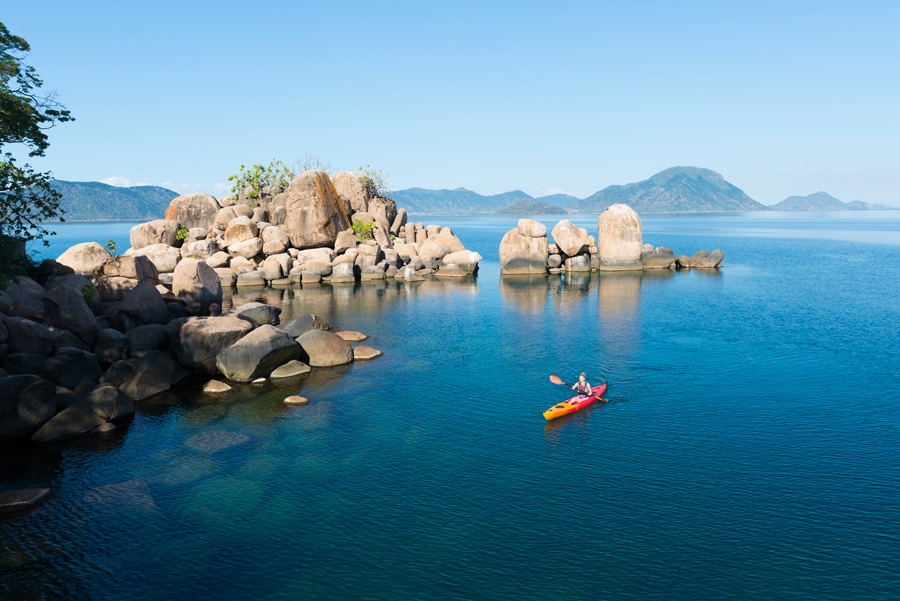 Best time to visit: From March to May Mumbo enjoys the occasional downpour, but it is generally warm and calm on the lake. The vegetation is lush and green, the air is clear, and fluffy cumulonimbus clouds make for fantastic sunsets. Considering all of these factors, this is a highly recommended time to visit.
June to August is technically winter but, thanks to Mumbo's tropical location, the mild temperatures still make it a very agreeable time of year. However, occasional south-east trade winds can occur and can be quite strong.
September to November is hot, dry, calm and hazy. However, the heat can be easily offset with a swim or a snorkel safari in the lake, so it is still a good time to visit.
December is spring on the island and it brings the occasional rain shower. It is a very good time to visit as the heat is not as intense, the bush is alive with song and blossoming flowers, and trees are clad with fresh, green leaves.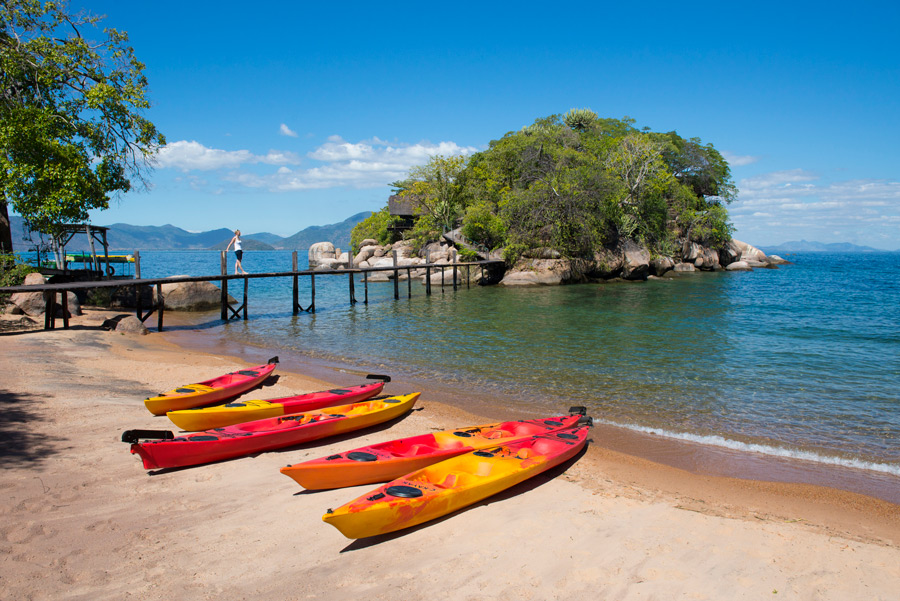 Price includes: Meet and greet at Lilongwe Airport, return airport transfer and return scheduled boat transfers, full board accommodation in large walk-in double/twin tents, return scheduled boat transfers, full use of double kayak and snorkelling equipment, bottomless cups of tea, coffee and juice, national park fees, 24/7 office support.
Price excludes: International flights, visas, airport departure taxes, personal items, laundry, telephone calls, other drinks, travel and medical insurance, tips, excess baggage charges, any activities not specified.
Booking and payment details: Contact us for a booking form which will include details relating to deposit and final payments etc.