Explore the Maasai Mara-Serengeti ecosystem from a new perspective with this art safari. The aim is not to just sit back and draw the surrounding flora or fauna, but rather set off on a creative adventure to capture Africa's essence.
Departure Dates
24-30 March 2018
Introduction
Join Africa Geographic Travel as we explore the northernmost limits of the Maasai Mara-Serengeti ecosystem. Let your mind absorb the beauty, while your hands let loose over your notebook with a myriad of sketches and impressions on this art safari.
Expect to be surrounded by the Maasai Mara's famous lion prides, its prolific birdlife, ancient acacias, sweeping landscapes and insanely beautiful sunsets.
Most African safaris are designed to expose you to a vast array of species in a fairly short space of time, which doesn't necessarily always allow visitors to study the detail at hand. In contrast, this Kenyan art safari will offer its participants ample time to capture the sightings through a different form of media – the sketchbook.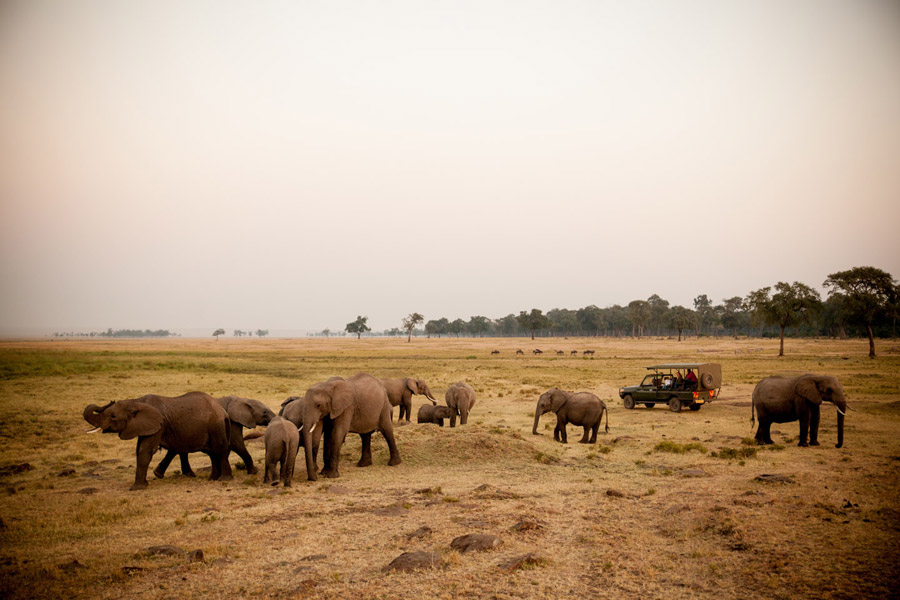 By offering the time and space to allow wildlife to behave naturally while you put pen to paper, this Kenyan safari encourages participants to become gatherers, and to nurture an unforgettable camaraderie after sharing experiences with like-minded fellow artists.
Thanks to art guide Francisco Hernandez's expert advice, this art safari also offers the chance to improve your sketching and drawing skills. As a professional art guide, Francisco Hernandez not only harbours an innate passion for drawing Africa's wildlife, but he is motivated by watching others conquer their fears and master techniques that help them evolve their creative potential. His aim will be to establish each participants' skill level, then offer the necessary guidance required to reach personal improvement targets.
This carefully crafted safari will use Sentinel Mara Camp as its base. Sentinel Mara is perched on the high banks of the Mara River in a cool riverine forest where hippo, crocodile, buffalo and plains game are ever-present. The camp is also enviably located near Paradise Plains and Musiara Marsh both worldly famous grounds for hosting the BBC's Planet Earth, Life of Mammals and Cat's Diaries series.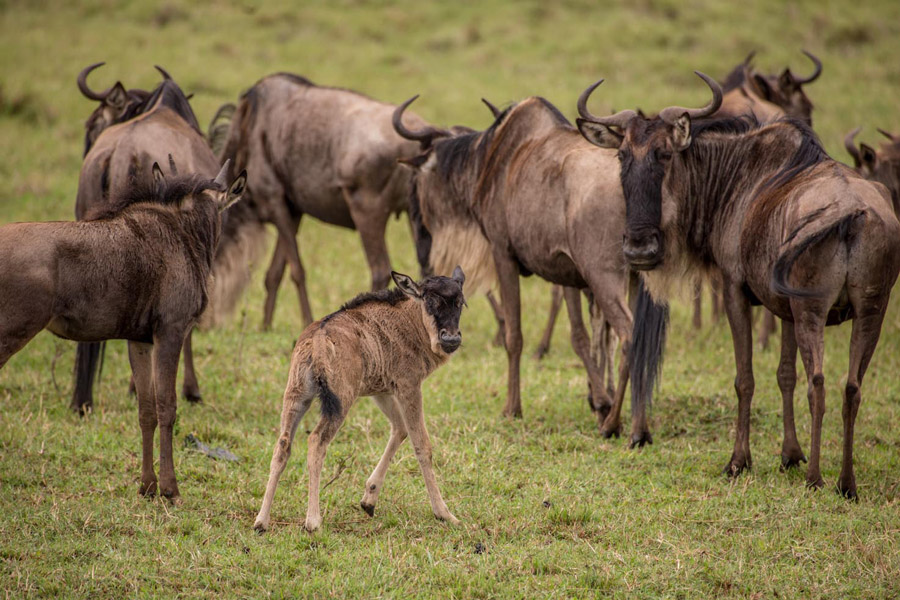 Filled with bird song and butterflies, this area of the Maasai Mara is renowned for its excellent big cat sightings. Leopards, cheetahs and lions are in abundance, while other exciting creatures to keep an eye out for include spotted hyena, serval, aardwolf, and side-striped and golden jackals. Elephant, buffalo, and giraffe are also frequently seen, and lucky participants might even spot a black rhino!
Detailed Itinerary
Day 1: Arrival in Nairobi
On arrival at Kenya's Jomo Kenyatta International Airport you will be met by an Africa Geographic representative and transferred to Town Lodge Hotel in Nairobi, where Francisco Hernandez – your tour leader and wildlife artist guide – will be awaiting your arrival. Should you wish to explore any of Nairobi's popular attractions or dining venues, contact us and we will gladly arrange a programme that is tailored to your needs.
Overnight at Town Lodge Hotel
Day 2: Fly into the Maasai Mara
Shortly after breakfast you will be transferred to Nairobi's Wilson Domestic Airport for your one-hour flight to the Maasai Mara Musiara airstrip, which is within the national reserve and only a stone's throw away from Sentinel Mara Camp.
The thrill of spotting your first wildebeest, zebra or gazelle as you come into land is a befitting hors d'oeuvres for what you are about to see and experience in the Mara.
Enjoy a light lunch at Sentinel Mara before heading out onto the Maasai Mara plains for your first game drive. Before you set off, Francisco Hernandez will detail the modus operandi of each day, sharing with everyone how to effectively take 'field notes' with graphite pencils and watercolours.

Without further ado you will then depart from Sentinel Mara and witness the Mara's incredible wildlife and captivating landscapes. This will take place in open safari vehicles, which provide the best visibility to start making your first sketches. It may understandably take some time to peel your eyes away from the wildlife to put pencil to paper, but you needn't feel rushed because the spectacle is never-ending, and soon enough you will be ready to give sketching a try. Once you get in the mood and the groove, you'll find yourself sketching away the endless opportunities that this great wildlife studio has to offer. And while this is happening, your driver – a Maasai silver medal level guide – will be constantly reading the tracks, sharing his knowledge and passion of the Mara.
You will stop regularly to capture a scene or any wildlife that lure your attention. And slowly but surely, you'll notice your sketchbooks filling with improved sketches that Francisco Hernandez will be only too happy to review. Francisco will also be sketching during the game drives so that everyone can follow his commentary and learn from his techniques and use of resources.
The main mediums utilised on this safari will be graphite pencils, ink and watercolours. You will also actively collect grasses, leaves, seedpods, fruits, seeds, bones, skulls or feathers that will later be used as colour references for when its time to add some colour to your masterpiece back at Sentinel Mara Camp.

A delicious supper awaits back at Sentinel Mara at the end of this enthralling day, and you may choose to later enjoy some time near the fire recalling the events of the day and discussing the coming plan of action.
Overnight at Sentinel Mara Camp on full board
Days 3-6: Sentinel Mara Camp, Maasai Mara
After a hot mug of fresh Kenyan coffee you will head out onto the plains of the Maasai Mara in search of species that may be returning from their nocturnal forays, or waking up and getting ready for the day.
Breakfast is normally packed into a picnic basket and served in the bush during your morning safari.
March is a quiet month in the Mara, there are less people about and there is a distinct feeling that the Park is yours to explore.  With the first few drops of rain the Mara springs into life. Scattered rain hurts fall exclusively and randomly in the late afternoon and evenings, making for cosy evenings in camp and brewing up spectacular sunrises and sunsets which make for wonderful photographic opportunities.
Out on the plains, wildlfowers, like fireball lillies bloom unashamedly splashing dollops of red amidst the long grasses.
In the forests around the Mara River, Warburgia trees continue to fruit bringing many Elephant families near to camp and marshes, often family groups with young calves amongst the herds and the males are often in musth looking for females in oestrus. With Elephant passing through camp Mongooses spring into action scratching about in the dung looking for insects to feed on.
March is also the month for the first big annual migration of the year when Zebra and Wildebeest arrive in large numbers (approx. 300,000) from the Loita hills and conservation areas around and cover the plains surrounding the Masai Mara. Wildebeest will be calving or just calved by this time.
There is a plethora of baby animals about from Warthogs, Giraffes, Elephants, Hyenas, Zebras and Eland calves amongst the big herds. Giraffe also give birth at this time of year. Hippos too and from camp you will be able to sight mothers and tiny Hippo calves on the riverbanks or quiet river bends. There are literally babies everywhere!!
With the Marsh filling up,  small rivers appear in the grasslands and Catfish come out of their mudburrows and find their way along waterways to the marsh and rivers. Fish eagles and Storks feast on the fish.
The Lion Marsh Pride will be showing off their cubs and good sightings of them around the Marsh feeding on Topi, Warthog, Buffalo and Waterbuck are almost guaranteed. Withe the mini migration in attendance or about to arrive, interactions and competition with Hyaenas is pretty blatant and fierce.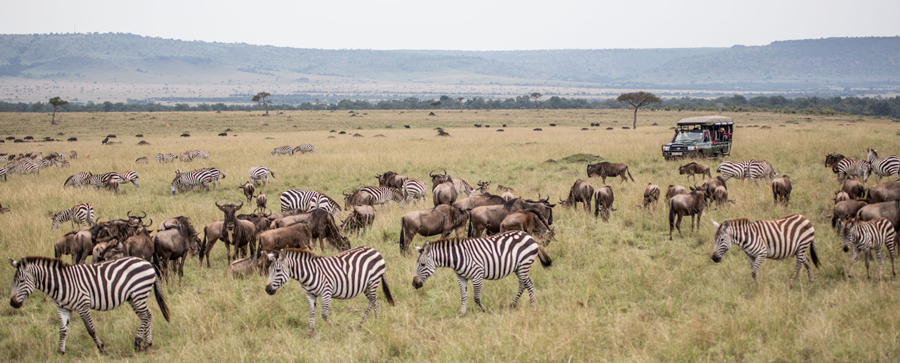 Any day here we can arrange for a  full day out. At all times, your art safari guide will orchestrate the best approach to any sighting in order to ensure that you are as close to the action as possible, while remaining safe. In the vehicle, everyone will also have their own 'window' seat from which to view the open-air studio!
Patience is key as nature is unpredictable, but there is no such thing as getting bored in the Mara, and every day spent here is more than duly rewarded.
Overnight at Sentinel Mara Camp on full board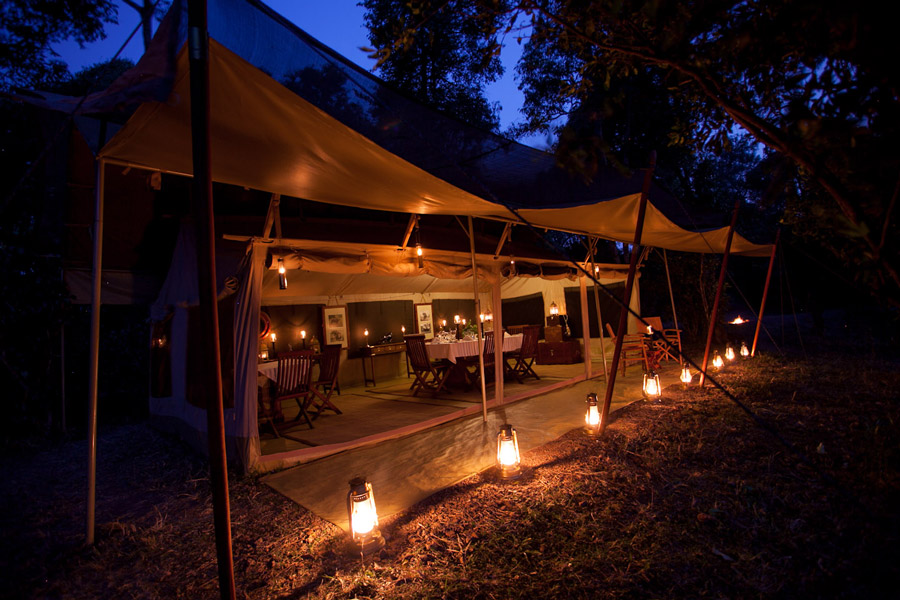 Day 7: Sentinel Mara Camp to Nairobi
Leaving camp after a late breakfast, you will be transferred back to the Maasai Mara's Musiara Airstrip for your flight back to Nairobi. On arrival at Wilson Airport, an Africa Geographic representative will transfer you to JKIA airport where you will check-in for your return flight home.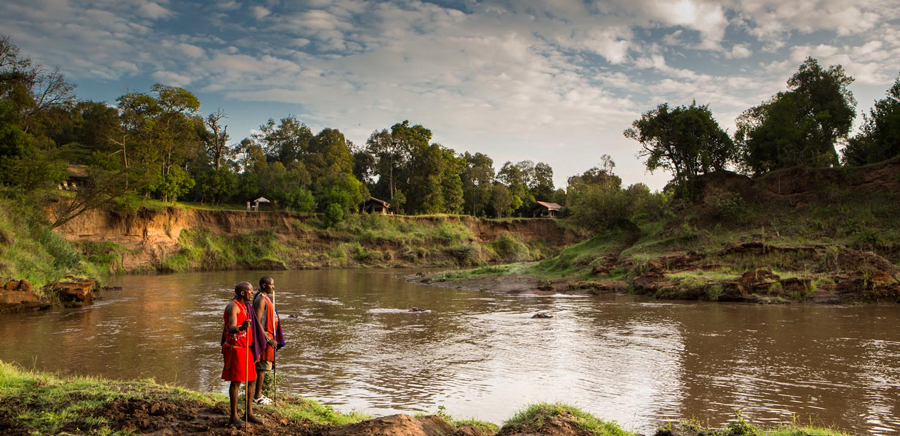 Fancy adding a four-night beach break to the end of your safari? If so, then check out our beach bliss breaks in Kenya or Tanzania.
Accommodation
The elegant Sentinel Mara Camp lies nestled on the banks of the Mara River inside Kenya's Maasai Mara National Reserve. This non-permanent eco-camp enjoys a secluded and idyllic location, and an abundance of wildlife visits regularly.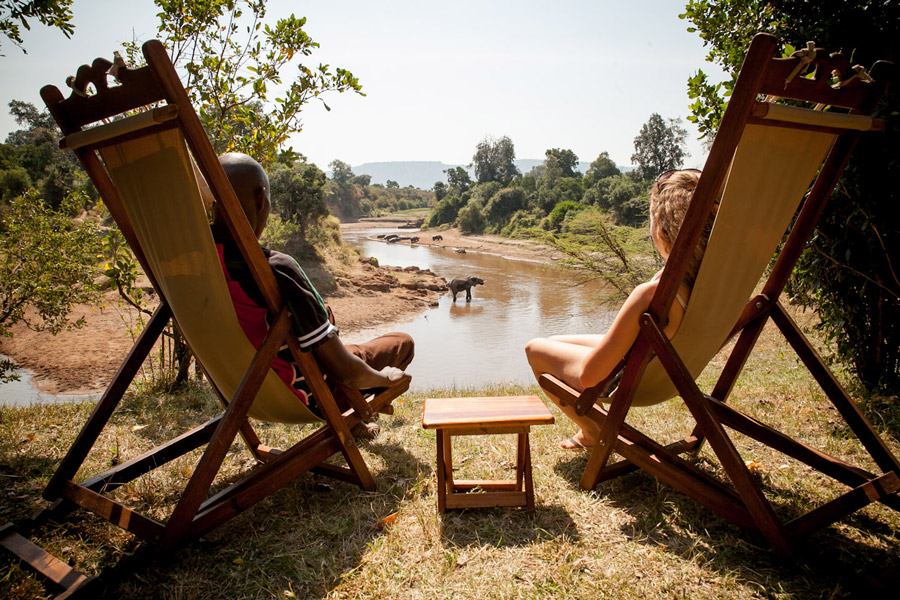 Sentinel Mara Camp consists of seven large tents along the Mara River. Each safari tent is furnished with twin or queen beds, a writing desk and chair, bedside tables, canvas wardrobe, laundry basket, luggage rack, large wooden chest, canvas chairs and butler trays on the tent verandahs. There are en-suite facilities with hot showers and porcelain flushing toilets, as well as solar lighting in all tents, with the opportunity to charge phones and cameras in the lounge tent and vehicles.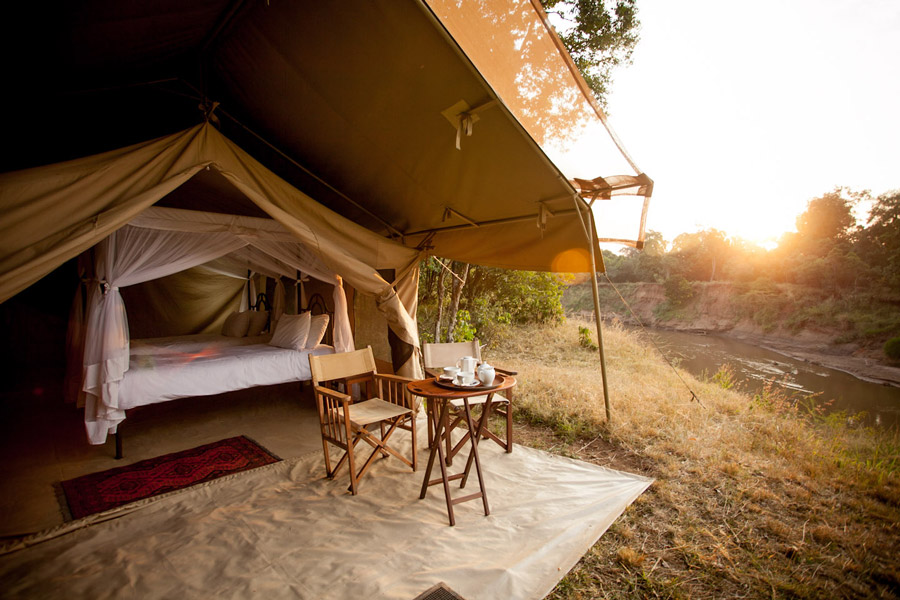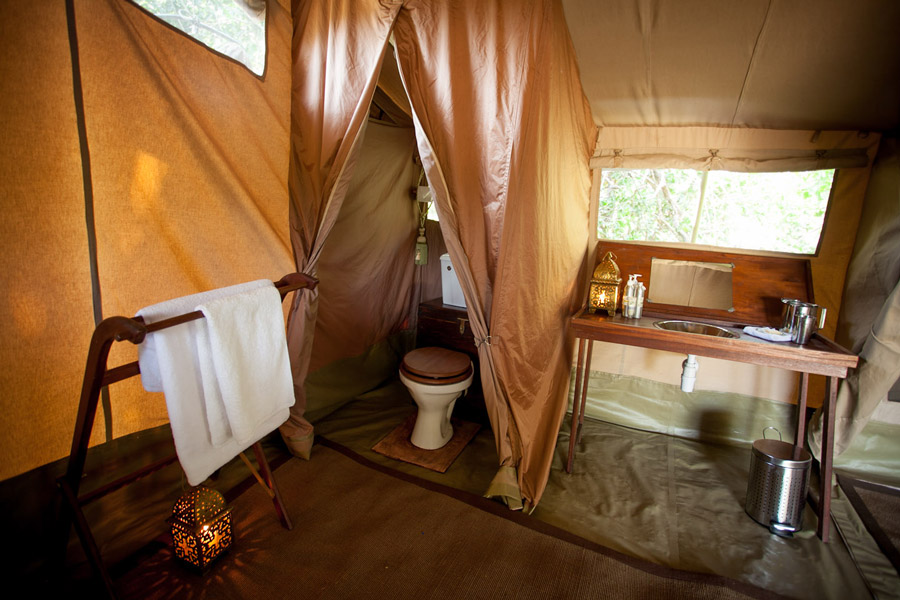 Additional Information
Difficulty: This Kenyan safari is vehicle-based with very little walking or strenuous activity involved.
Price includes: Meet and greet at Jomo Kenyatta International Airport, all airport and hotel transfers, return charter flight to the Maasai Mara.
Bed and breakfast accommodation at Town Lodge in Nairobi, full board accommodation including drinks at Sentinel Mara Camp, all entrance and conservation fees, laundry, all transportation in the reserve, a driver and the services of Francisco Hernandez and camp staff, local trackers and professional game viewing guide, 24/7 office support.
Price excludes: International flights, visas, airport departure taxes, personal items, telephone calls, premium wines and French champagne at Sentinel Mara Camp, guided walks, travel and medical insurance, tips, excess baggage charges, any activities not specified in the itinerary.
Flight details: All safaris begin and end at Jomo Kenyatta International Airport. Please do book your own international flight bookings to coincide with the start and end of this tour.
Booking and payment details: Once you have decided to join this safari, you will need to contact us for a booking form, which will include details with regards to deposit and final payments. As our groups are small, they fill up quickly.