A 5 day Big Five Photo Safari in the magnificent Timbavati Game Reserve.
Introduction
The Timbavati Game Reserve in the Greater Kruger National Park is well known for providing a fantastic photo safari experience and excellent sightings. Participants on this safari can expect several sightings of the highly coveted Big Five, plus an additional array of iconic species such as wild dog, cheetah and up to 40 other mammal species. Nocturnal species like civets, servals, genets and bushbabies are also possible to spot, and there is a great diversity of birdlife, with over 360 species listed. Taking all of these factors into consideration, Umlani Lodge provides the ideal base for Brendon Jennings' photo safari course with Africa Geographic thanks to its ideal location in the heart of the Timbavati Game Reserve
Umlani Bushcamp will be your base for four nights over the course of this photo safari. This beautifully designed eco lodge is not only off-grid, but also off the beaten tourist track, offering intimate and thrilling wildlife encounters, award-winning meals and a chance to reconnect with nature in one of Africa's world-renowned, unspoilt wilderness reserves.
Umlani Bushcamp is a mere 40-minute drive from Hoedspruit Airport and just 13km from the Timbavati / Klaserie Gate. You and your fellow participants will have exclusive use of Umlani Bushcamp and the vehicle during this photo safari.
Brendon Jennings, your photo safari leader will join efforts with a local tracker to make the most of your time in the bush. Brendon has spent a lifetime photographing and guiding in South Africa and the Greater Kruger area. His photography is blessed by both an incredible eye for opportunity and the masterful usage of light conditions in the field. An enthusiastic, inquisitive and humorous teacher, Brendon combines all his years of photographic experience in the bush with a willingness to share everything that is magical about the surroundings.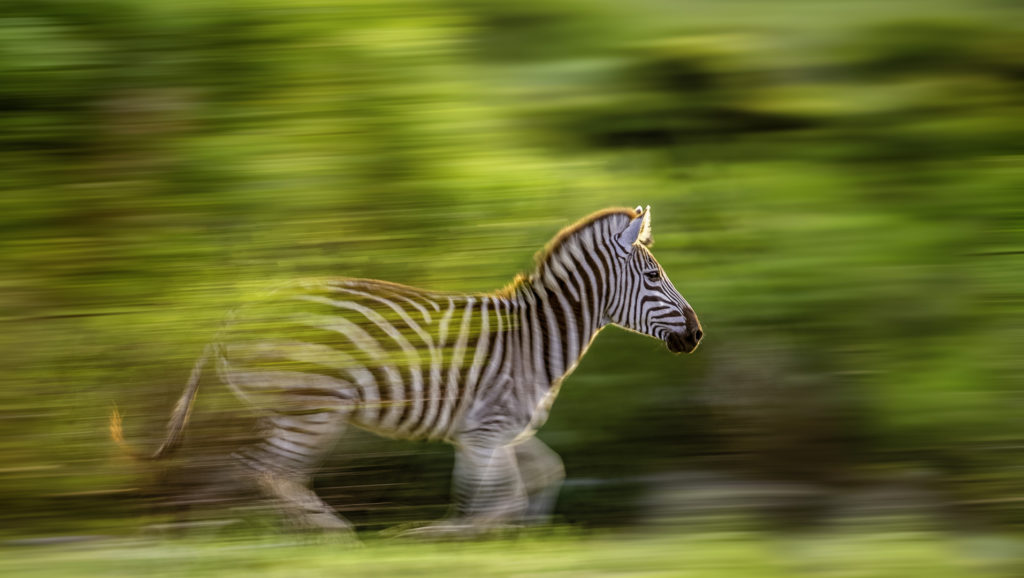 Detailed Itinerary
Day 1: Welcome to the Timbavati
You and your fellow photographers will make your own way to Umlani where Brendon and the camp's staff will be waiting to welcome you.
After a refreshing drink you will be briefed about safety and the layout of camp before being shown to your room.
During afternoon tea, and once you're settled, Brendon will brief you about what can be expected photographically in the Timbavati over the next five days. All cameras and gear will then be checked prior to heading out on the first afternoon drive. Due to Umlani being in the vast and open ecosystem of the Greater Kruger National Park, wildlife movements can be very dynamic. For this reason Brendon will already have spoken to the resident guides to decide on the best photographic plan of action for the afternoon.
Based on what animals are around, he will decide on the photographic subject and timing to ensure the best lighting conditions, and you can expect to stay at the sighting until the sun has set.
When the sun does start to dip, you will stop for obligatory sundowners. This is usually the first proper chance to get to know your fellow travellers on safari.
A night drive back to camp will then ensue, during which you will be on the lookout for some exciting nocturnal animals such as civets, genets or bushbabies. This will also provide the chance to learn a bit more, and experiment with tricky nocturnal lighting. It will also be a great opportunity to learn how to handle these conditions and take home some unforgettable shots.
Back at camp you will be invited to linger at the boma or viewing deck, depending on where dinner is served, or opt to go back to the room for a quick shower and a change of clothes before your evening meal.
A well deserved rest and comfortable bed awaits everyone after dinner.
Days 2-4: AM and PM photographic game drives in the Timbavati
Photographers on this tour are expected to rise well ahead of any conventional guests as we'll be starting our day well before the sun is up.
The meeting point will be at the at the boma where a fresh fire-brewed cup of coffee or tea, as well as rusks awaits. This will also provide the chance to discuss the strategy for the day.
With the sun still well below the eastern horizon, you will head out to see what the bush has in store.
Morning drives are the best time to locate the big cats, as they will still be active after their nocturnal hunts. The Timbavati is one of the best places to view leopard and lion, and we will make a concerted effort to find these animals for you on this safari. In addition to these felines, a host of other predators call the Timbavati their home. Sightings of spotted hyenas and black-backed jackals are almost guaranteed, while four species of mongoose – banded, slender, dwarf and white-tailed – may well be encountered.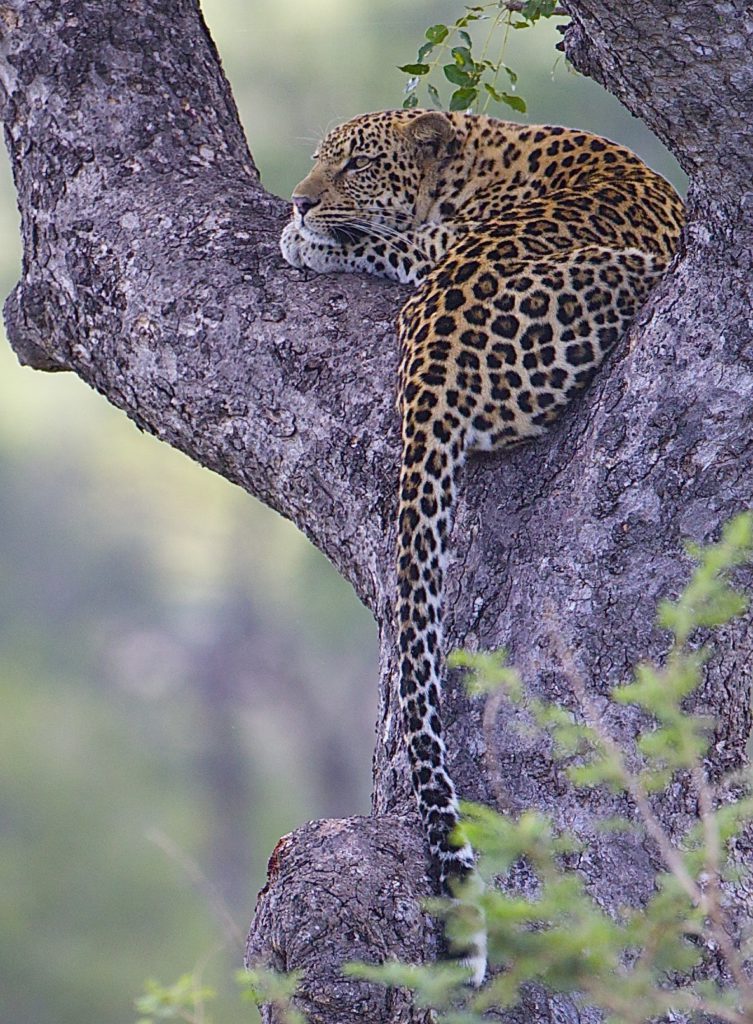 The lowveld is a wonderfully diverse area and the range of photographic subjects is endless. Large raptors still roost on exposed branches as the day heats up, and a slow approach may result in very striking take-off images. Everything from dwarf mongoose to white rhinoceros occurs here, each presenting unique and exciting photographic opportunities, and you can expect to stop for a break midway through your game drive to process it all in over a cup of tea or coffee.
After arriving back at camp once you've made the most of the best photographic light before the temperatures rise, you can enjoy a hearty breakfast on the deck while overlooking the camp waterhole.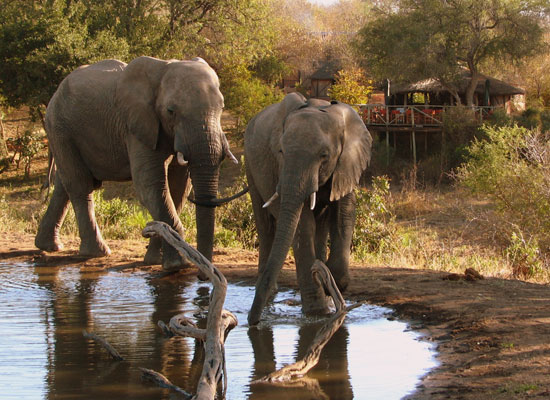 Between game drives, each guest will get the opportunity to pick their best images for feedback. Brendon will evaluate each image and give constructive critique during these sessions.
You'll find that after breakfast is also the perfect time to download and review your photographs. Brendon will be on hand to give advice on image selection and the best ways to process photographs using Photoshop and Lightroom. Difficult lighting such as the previous night's drive will be explained, and settings will be sharpened for the next attempt.
The best place to while away the hot hours of the day is the camp viewing deck, which is situated on a dry riverbed and overlooks a very active waterhole. A constant stream of antelope and the occasional elephant come to drink here, while competing for space with the resident dagga boys (old buffalo males). There is also a pool under the jackalberry trees for those who prefer to take a dip.
Lunch is served on the viewing deck under the distant gaze of the resident dagga boys, and then you are free to enjoy your own leisure time.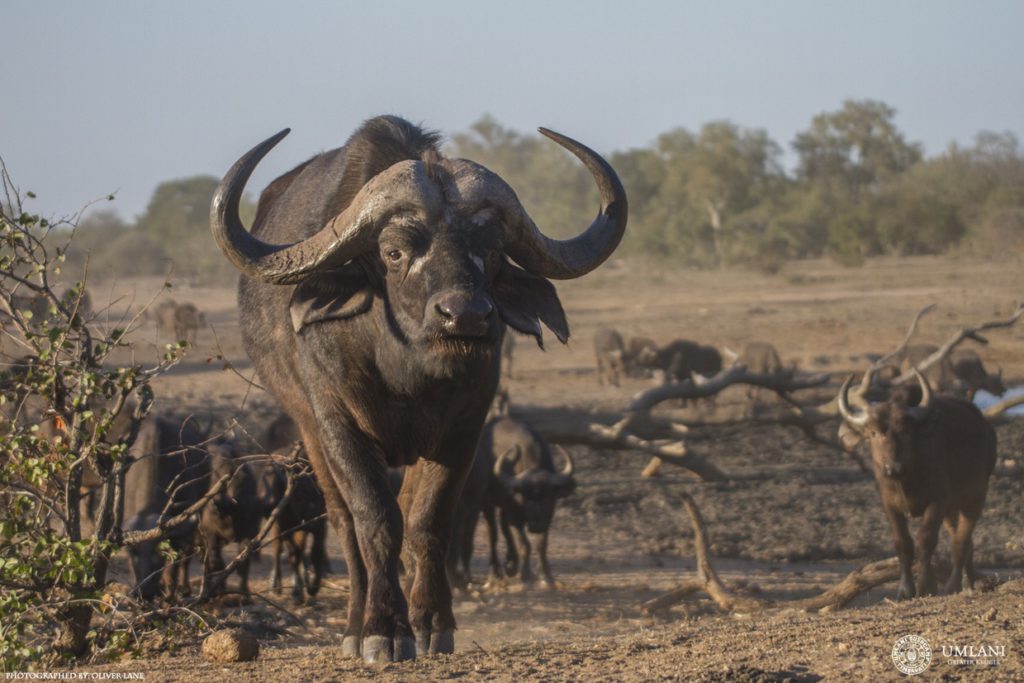 Tea will be served again during the mid-afternoon at the central mess area, after which you will embark on the afternoon drive that will be varied depending on what has been seen previously. African wild dogs are not uncommon in the area and, should there be any sighting or a warm trail to follow, you will start your search for one of Africa's most endangered carnivores. A wide variety of colourful birds, two dozen species of antelope, giraffe and zebra will also help to set the stage for great wildlife photography.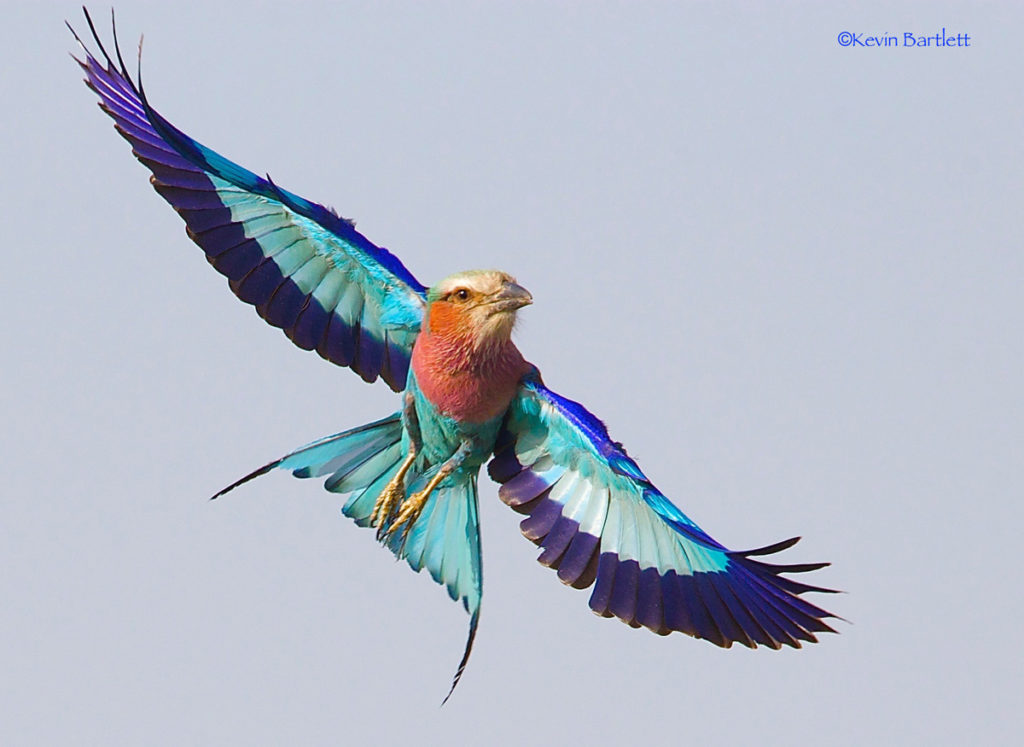 As safaris progress it is interesting to note how people's photographic view shifts. At first it is the exciting predators that take their fancy, but as those images slowly mount, we find that people tend to start taking a greater interest in more technical shots. Provided it is a cloudless and moonless night a safari like this can be a great chance to experiment with Milky Way images. The high ISO capabilities of today's cameras can capture beautiful images with only the moon as illumination.
After sundowners, why not even experiment with these new and exciting techniques to bring back some imaginative shots? Night drives always offer the possibility to photograph predators, but you you can also try your hand at photographing smaller creatures, such as flap-necked chameleons or one of five species of owls.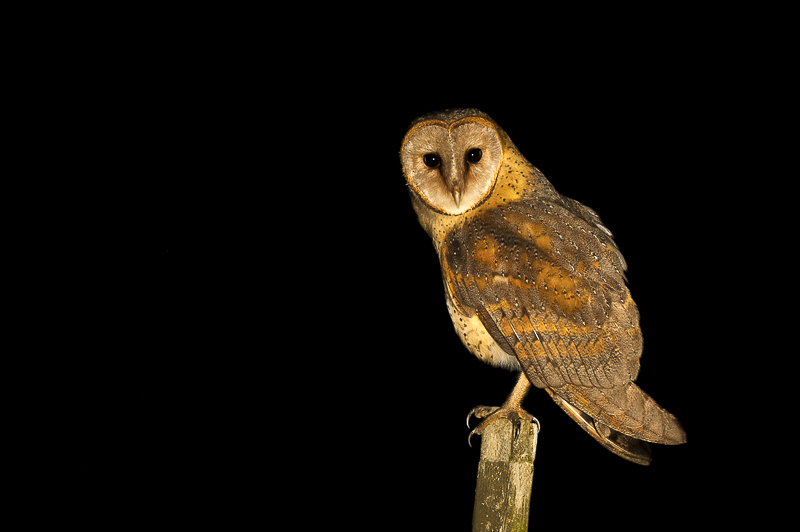 Day 5: One last game drive and departure
On your last day at Umlani you will certainly be encouraged not too miss out on the morning game drive. After braving the early rise for a final time, you will set out again in search of wildlife. And if lady luck shines down, you may even have the chance to focus your lens on the holy grail of the Timbavati – wild white lions. After your last game drive and breakfast you will then say goodbye to your fellow guests and guide before you set off home.
About the Guide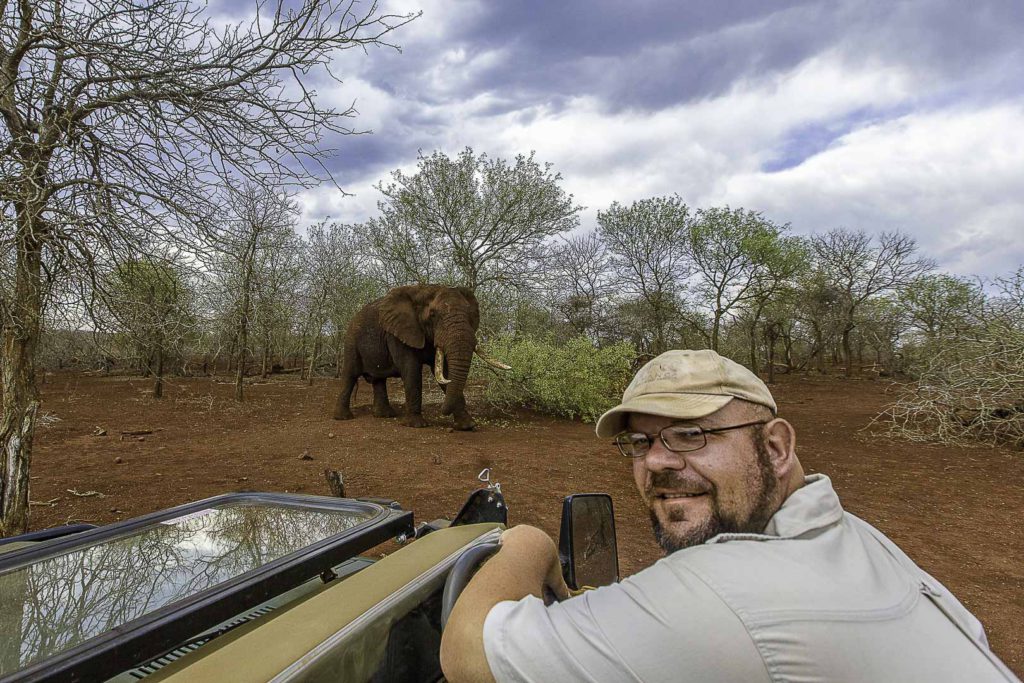 Brendon Jennings has been interested in nature and wildlife conservation from as early as he can remember. School and family holidays over the years took him to a myriad of Southern Africa's game reserves, national parks and coastal reserves. Brendon bought his first camera in 2006 when the photographic bug bit him, and the world became a richer place as his photos started permeating social media and magazines. Brendon combines his substantial local knowledge with a gentle, humorous and patient demeanour to help you to make the most of this photographic safari. As a full time nature guide himself Brendon is able to bring the most out of any nature experience.
Accommodation
Sleeping just 16 people, accommodation is in reed and thatch huts built in the local Shangaan style .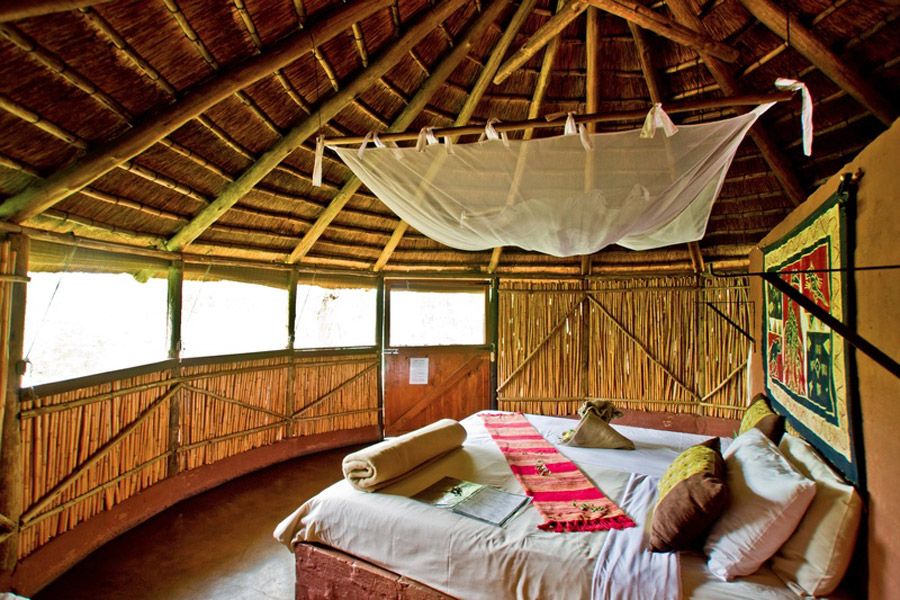 The four double huts come with double beds, en-suite facilities including an open-air bush shower. Comfortably-fitted with white mosquito nets, crisp white linen and towels as well as with standard bathroom amenities, the huts also have bottled water (although the tap water is perfectly safe to drink) and insect repellent.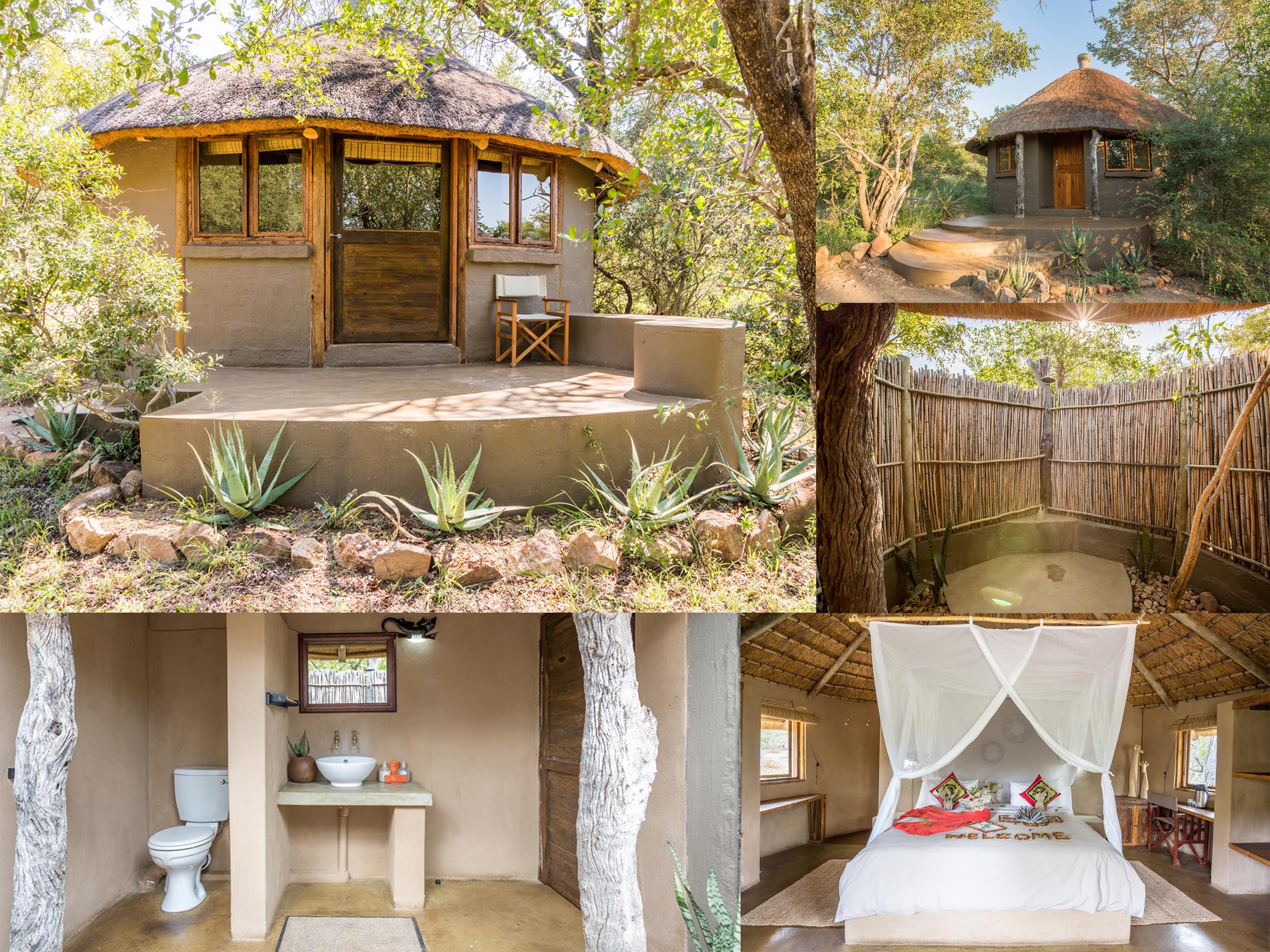 Umlani's philosophy of simplistic luxury and 'getting back to nature' is enhanced by the romance of operating without electricity, so each hut and the entire camp is lit by candlelight and oil lamps, providing a warm and romantic atmosphere. Solar panels and inverters provide however ample power to recharge batteries, laptops and flashes for photographic groups.
The public areas are dedicated to laziness: the bar opens onto a deck overlooking the riverbed and a busy waterhole; hammocks hang between the trees around the pool and there is cheeky elevated game viewing hide at a small dam a couple of km from the camp.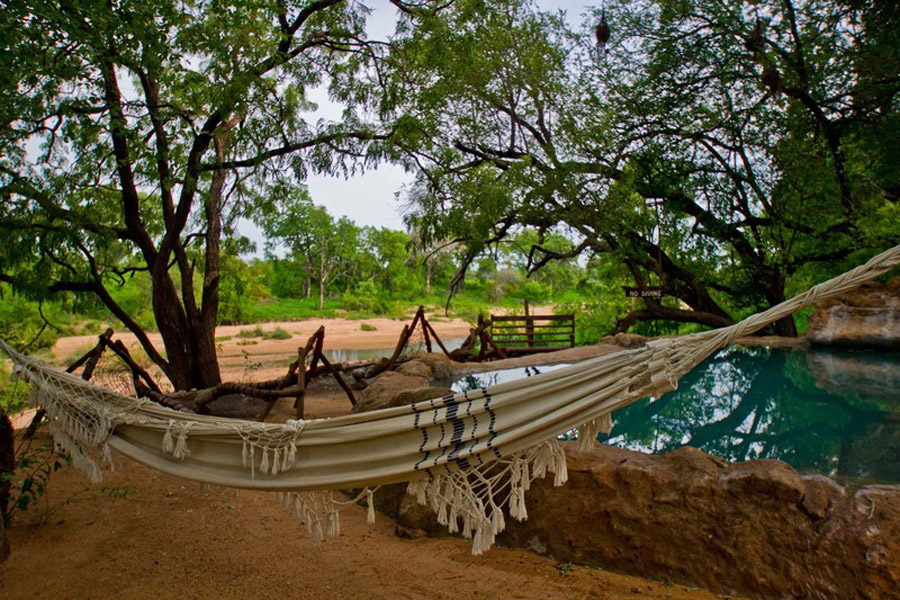 Dinner is a memorable African affair in the dining room by candlelight and hurricane – or surrounded by lanterns and torches in the riverbed.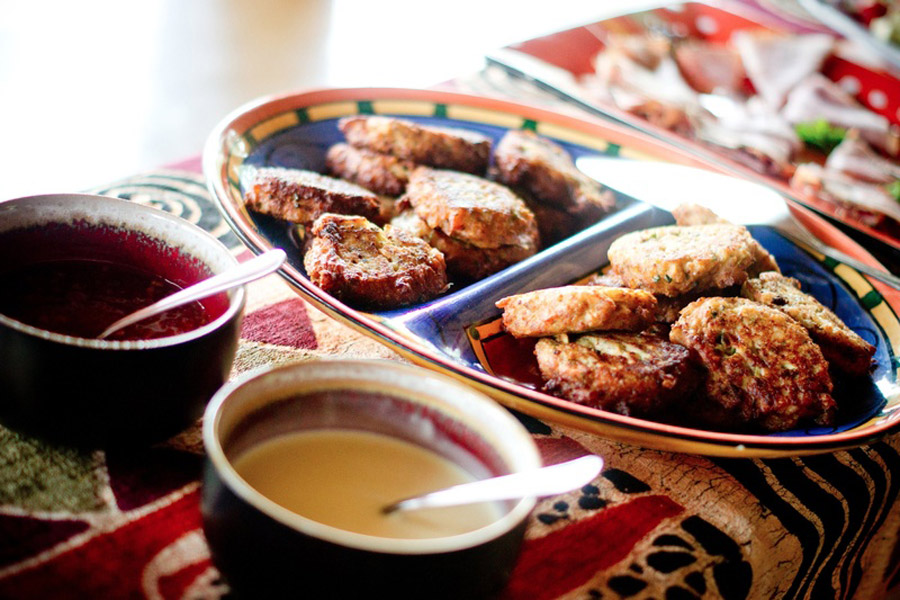 Additional Information
Climate: June fall in Timbavati's dry season. Morning temperatures are cooler (It would be wise to bring warm clothing) ranging between 8-14°C. The afternoons are clear, sun-filled and pleasant with an average temperature of around 23°C . June month is the start of the dry season, which brings plenty of animals to the two waterholes situated close to camp.
Difficulty: This course is aimed at beginners who wish to gain more insight into wildlife photography. The tour itself is vehicle-based, meaning there is no strenuous physical activity involved.
Group Size: The group size will be limited to 6 participants.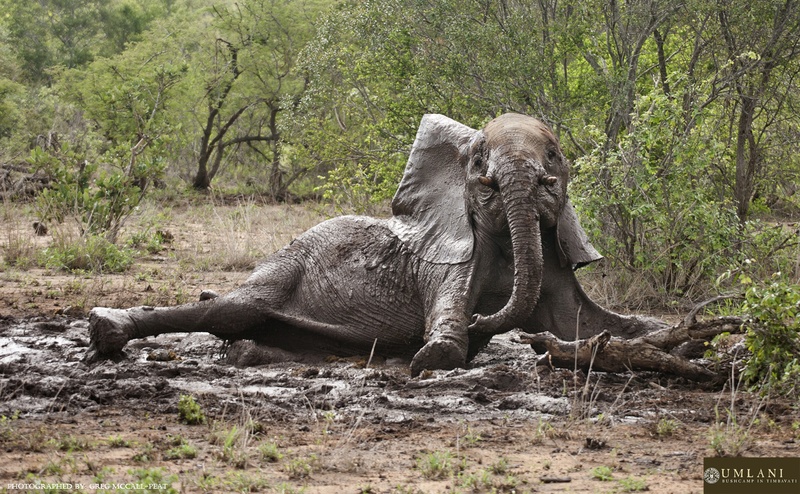 Price Includes: Accommodation, housekeeping services, game viewing activities and services of a professional game ranger and tracker. All meals (breakfast, lunch and two course dinners), hot drinks and rusks, game drive snacks, soft drinks and water, plus your Timbavati Conservation levy.
Price Excludes: International or domestic flights, road transfer to the reserve (although these can easily be arranged – please ask us), gate entrance fee, visas, items of personal nature, telephone calls, laundry, travel and medical insurance, gratuities, excess baggage charges, or any activities not specified in the itinerary. Alcoholic beverages – clients may bring their own, or supply a list for purchase which will be settled on arrival with John.
Recommended Equipment: Camera Body (should be able to handle high ISO for night photography) with a wide angle lens (landscape and wide angle photography), a medium telephoto lens (+-70-200mm), and a full telephoto (400mm+) or teleconverters for bird photography. For night photography an off-board flash accompanied by a flash transmitter (pocket wizard) is recommended. The clients are responsible for their own vehicle mounts and should use what they are comfortable with whether it is a bean bag, bar clamp with head or a mono pod. Bring a tripod along for landscape photography (NOTE: due to vehicle space no tripods can be used on the vehicle.). There will be dust and dirt around, so please bring along lens cleaning equipment.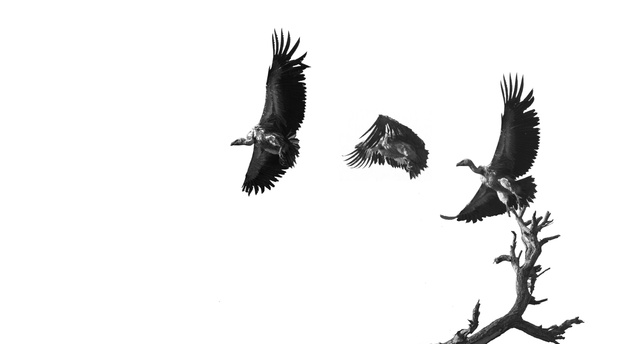 Photographic Equipment Rental: For those wanting to hire any photographic material in South Africa to make the most of this tour, please contact us and we will set you up conveniently with the best advice and equipment on offer.
Booking and payment details: Once you have decided to join one this safari, you will need to contact us for a booking form, which will include details relating to deposit and final payments etc. As our groups are small they fill up quickly.