Escape the city rush and join this exclusive walking safari, exploring Chief's Island in the Okavango Delta.

Introduction
Stroll along game trails, glide down meandering waterways, be dazzled by Botswana's prolific birdlife and get ready to track resident lions, leopards, hyenas, cheetahs and wild dogs in this swampy paradise.
Led by a team of experienced guides who are eager to share their 'backyard' with you, and a cook who will pamper you back at camp, you will spend five days and four comfortable nights in the heart of the Okavango Delta.
Departure dates
New 2017 dates TBA, contact us with your preferred dates and we will check for availability.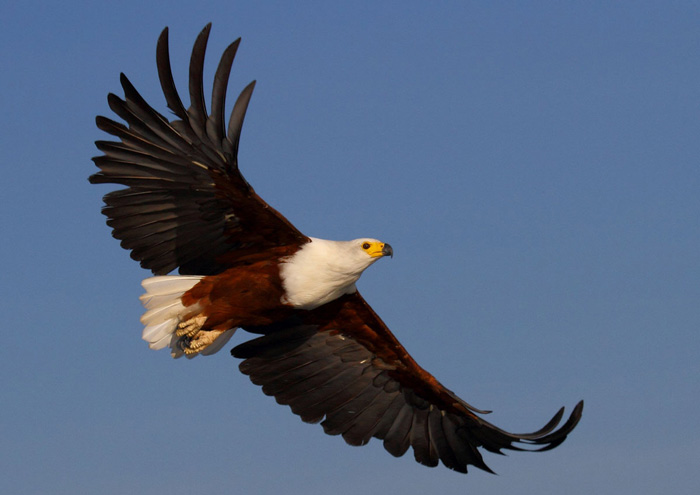 Detailed Itinerary
Day 1: Into the Okavango
You will be collected from your chosen accommodation in Maun and transferred to a jetty along the Boro River to board your boat. Be seduced by the magic of the Delta as you glide over glassy waters, past papyrus reed beds. Malachite and pied kingfishers fly alongside, while African fish eagles stare down from lofty perches, lazy hippos splash in the waters and elephants follow your every move. Welcome to the Okavango Delta – your home for the next five days.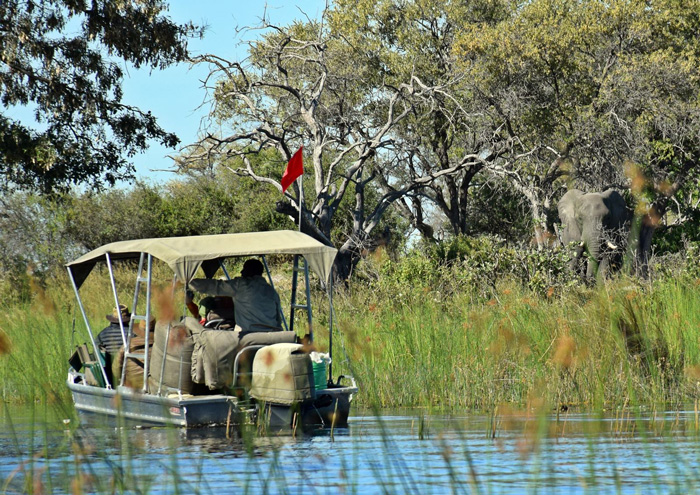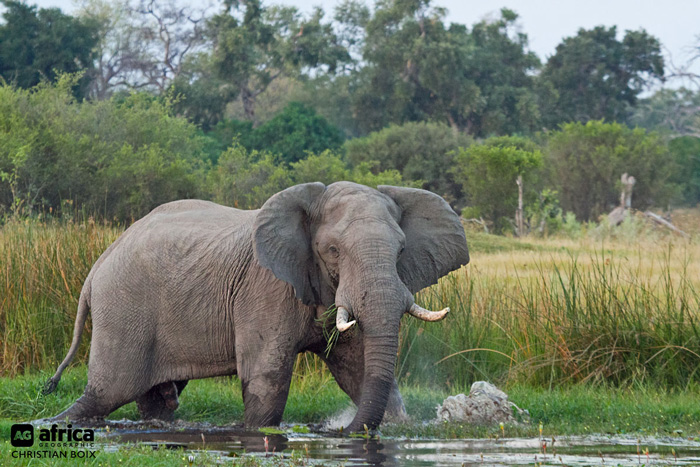 After this four-hour cruise, you will arrive at the idillic Nxaraga campsite, where everything will be ready for your arrival. Cold drinks and a light lunch consisting of salads, cold meats and cheeses awaits.
After lunch your guide will deliver a safety debriefing before giving you the time to relax, make yourself at home and absorb the beauty of this unique location before your afternoon walk.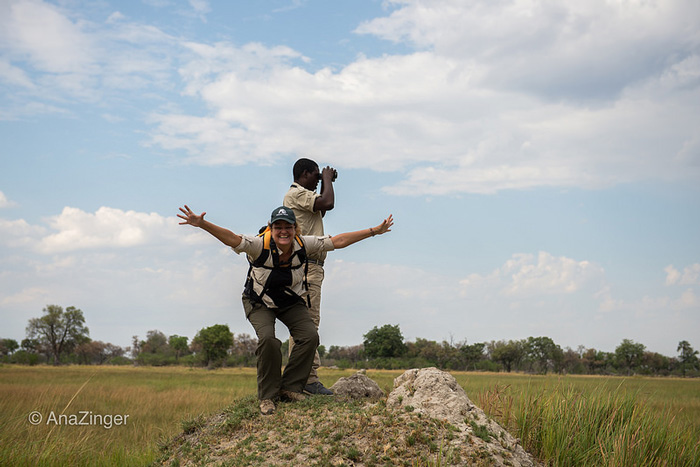 Walking in single file and under the instruction of qualified walking guides, you will set off on a short exploratory walk of Chief's Island. Follow up on lion or leopard calls, or approach other bush icons such as wild dog, elephant, buffalo or giraffe.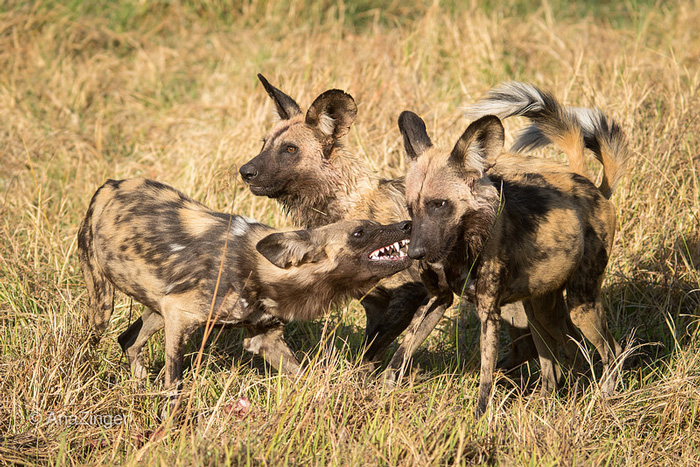 Return to camp at 18h00 with just enough time to sneak out and enjoy an epic Delta sunset on Nxaraga Lagoon.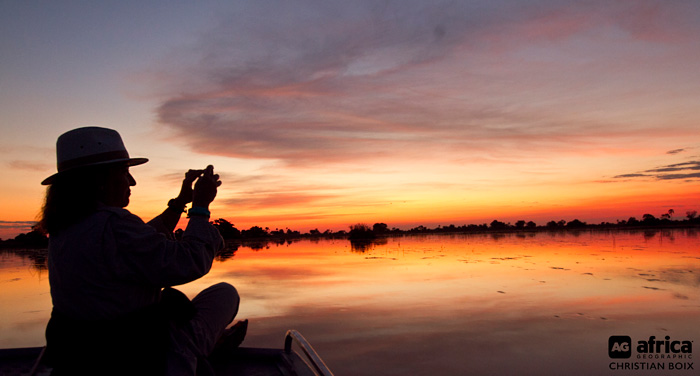 Back at camp a warm bucket shower will await you, and once refreshed you can join your travel companions around the campfire for a delicious dinner.
Lulled by the quintessential sounds of the Delta, your first night will be spent in a spacious, walk-in domed tent, complete with bed cots and soft bedrolls.
Overnight at Nxaraga campsite
Day 2: Soaking up the Delta on foot
After an early morning coffee with rusks, you will set off on a cruise along the Okavango's waterways. Notice the painted reed frogs, the pigmy goose, the flap-necked chameleon, the dainty damselfly, or even the stealthy sitatunga. The route eventually widens as you approach Chief's Island, a wildlife haven in the heart of the Okavango Delta.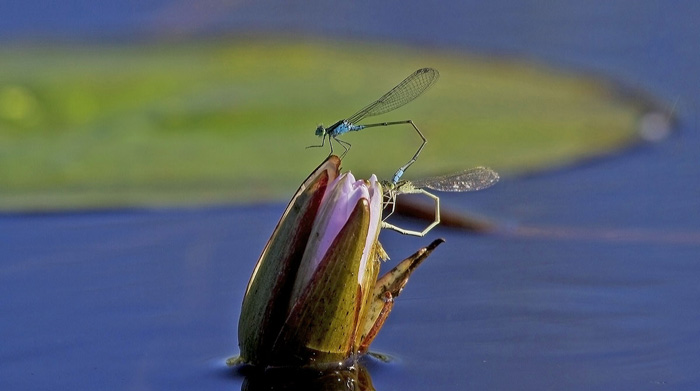 Along the way there will be ample chance to moor your boat and walk wherever you choose. Islands are often fringed with huge mangosteen, jackal berry and nyala trees, which teem with parrots, hornbills and starlings. The calls of these birds mingle with those of quarrelling baboons and excited vervet monkeys, alarm calls of buck, elephants and primates when a predator blows its cover, or notice the oxpeckers – the tell-tale sign of a nearby buffalo herd, a wandering hippo or an approaching tower of giraffes.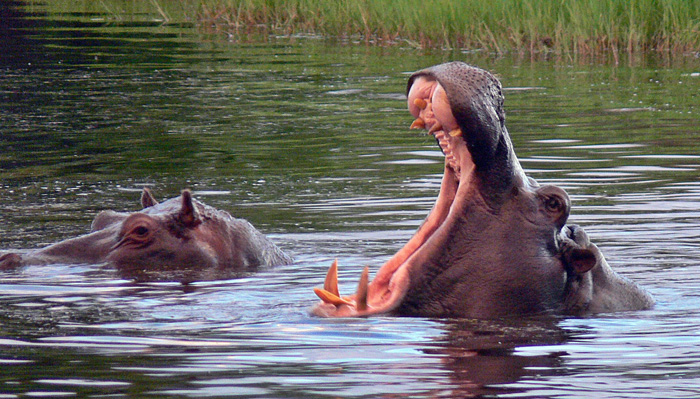 As the heat sets in, it is time to return to camp, where beaming smiles and brunch await.
At around 13h30 you will set off in search of traditional bush food. The aim of this activity is to learn what can be collected in the wild, as well as how it must be gathered and subsequently cooked. Back at camp everyone will then work together to cook a traditional dinner for that evening. The meals at this simple camp kitchen will astound you, and if your bush harvested dinner doesn't turn out as planned, a pan-fried bream or a lamb stew with fresh homemade bread awaits.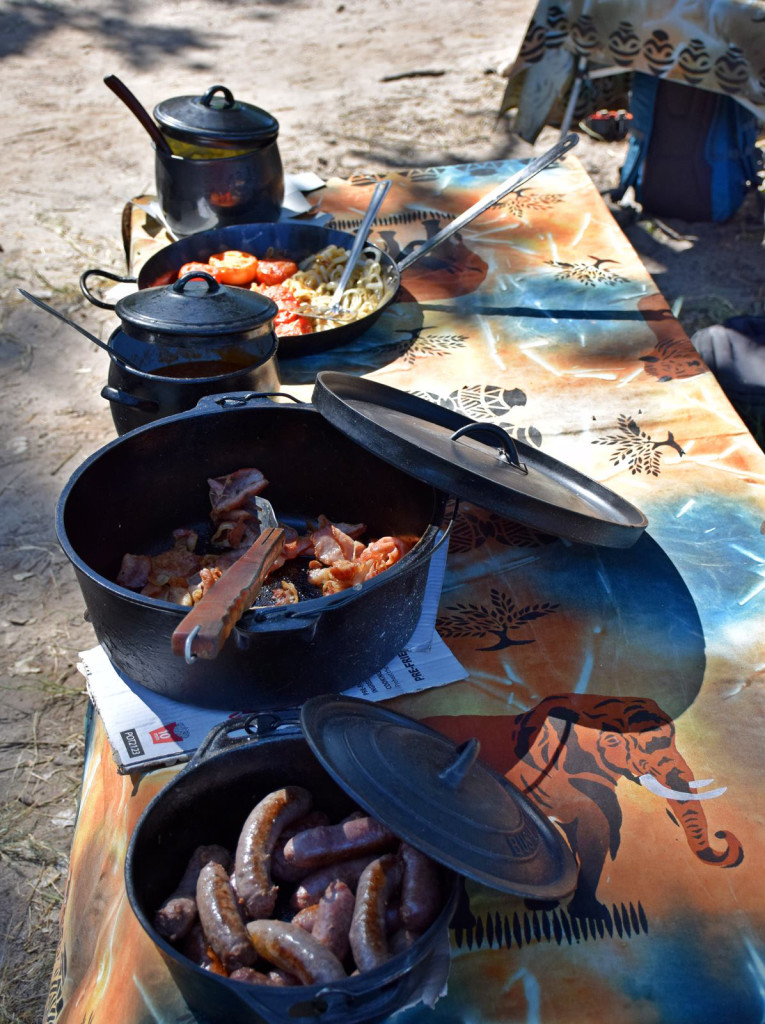 As the day comes to an end there will be plenty of time to enjoy a warm shower, drinks by the fire, and some storytelling to recall the highlights of the day.
Overnight at Nxaraga campsite
Day 3: Cruise to Oddballs Camp, Chiefs Island
On the third day, you can expect to wake up at around 06h00 and, after coffee or tea and rusks, you will set off on a short two-hour guided game walk before returning to camp to a cooked breakfast.
At 10h30 you will depart with your belongings on a slow two-and-a-half hour boat cruise towards Oddballs Camp where lunch will be served on arrival.
After acquainting yourself with your new surroundings, you will meet a new set of professional guides, who were born and bred in the heart of this water wonderland and who will be happy to share their home with you over the next couple of days.
Oddballs offers no motorised activities. Instead, each guide has his own mokoro in which you'll glide through the Okavango's many channels.
Birdwatchers will be rewarded with splendid sightings of crowned cranes and possibly even a coveted glimpse of a Pel's fishing owl – among the 450+ species that occur in Botswana's Okavango Delta.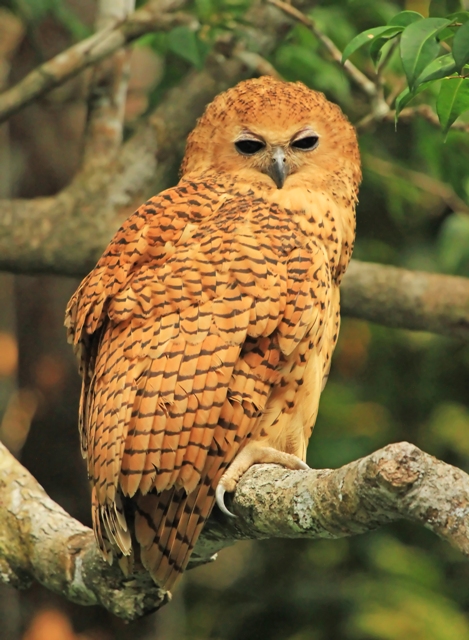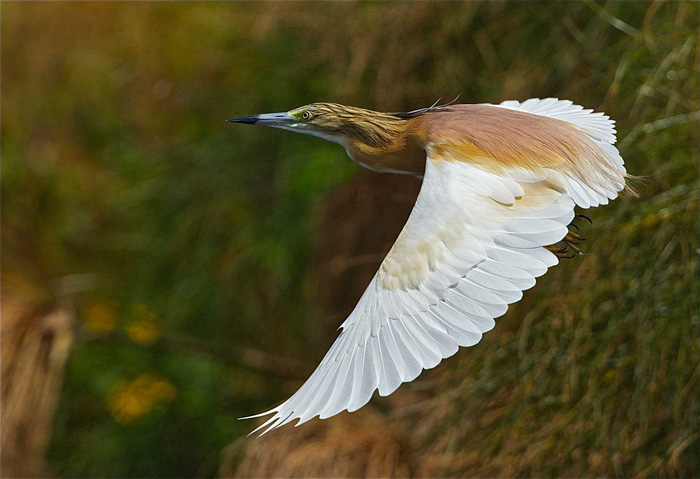 Whilst you enjoy the beauty and stories of the area's abundant flora and fauna, your guide will also share his knowledge of medicinal plants, cultural beliefs, and the many fascinating cycles and natural phenomena that shape the Okavango Delta.
Back at camp another beautiful African sunset over Chiefs Island and the Moremi Game Reserve can be enjoyed from one of the viewing decks.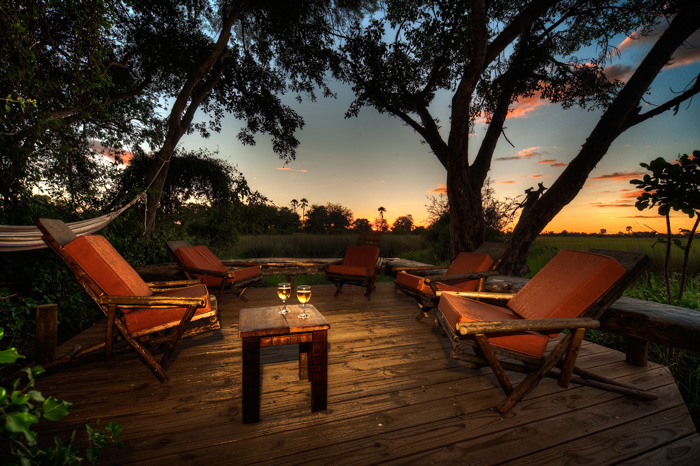 Dinner will be served at around 19h30, and your new accommodation for the night is a large 3×3 metre dome tent, which is fully equipped and set on an elevated wooden deck under the shade of reeds. Each tent has its own bathroom with hot and cold running water and a bucket shower.
Overnight at Oddballs Camp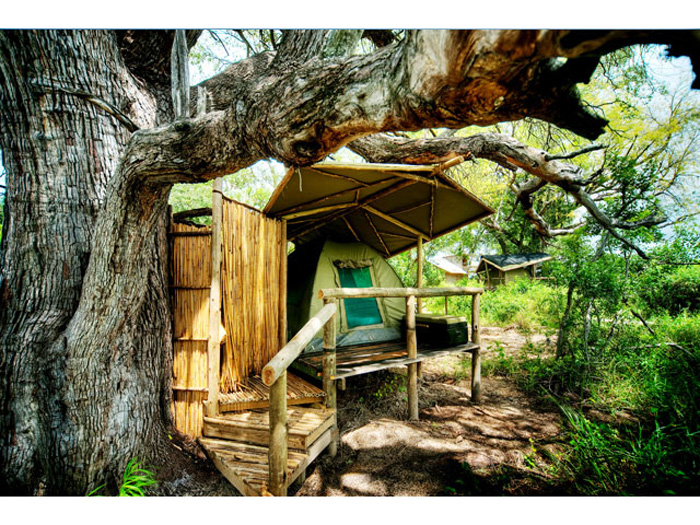 Day 4: Exploring Chief's Island and other enclaves
You will wake up to the sound of fish eagles and hippos, and have coffee or tea and a light breakfast with your guide before setting off on your morning adventure to explore the neighbouring islands.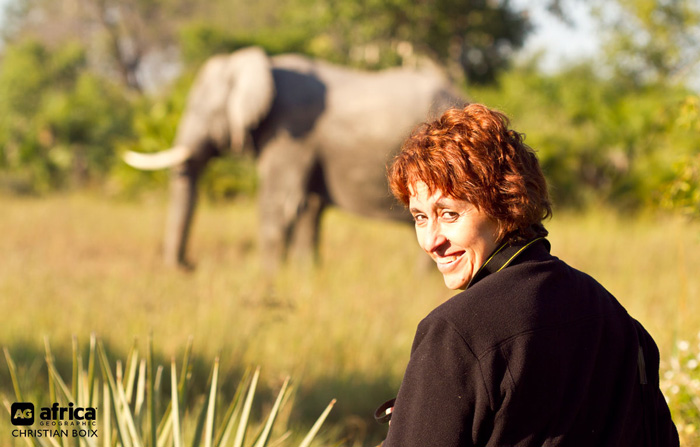 Game abounds in the area, including lion, leopard, buffalo, elephant, hippopotamus, crocodile, giraffe, the rare lechwe, tsessebe and sitatunga, otters, honey badgers, the shy pangolin, and a variety of smaller predators such as the African wildcat, civet, serval and genet. There are also a fair amount of reptile species such as snakes, tortoises, terrapins, lizards, skinks, chameleons and geckos – not to mention the Nile crocodile.
Expect to be back at camp around 10h00 for a full buffet breakfast.
After breakfast there will be plenty of time to relax and enjoy the serenity of camp, and birdwatching from the deck can be highly rewarding in this paradise.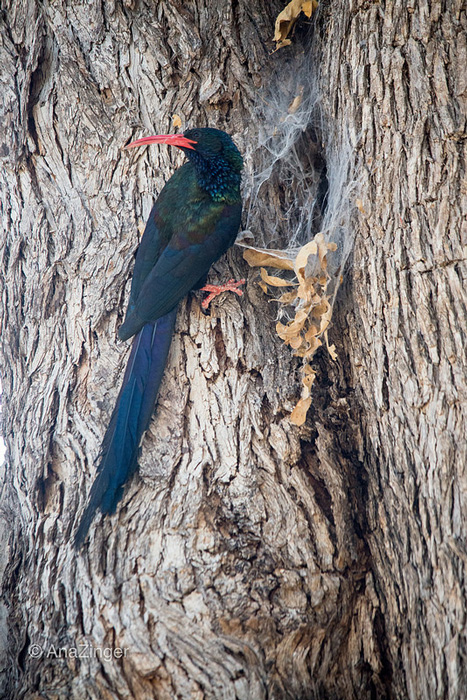 After lunch you will set off again with your guide on a mokoro and walking excursion. Alternatively the small village of Sedibana lies nearby and is where the legendary baYei tribe colonised these swamps in their dug-out canoes in the 18th Century.  If you are interested in a visit, your guide will be only too pleased to take you and perhaps introduce you to the chief, his elder council and his family. The women of the village are proficient basket weavers and you may find their handicrafts difficult to resist. Whatever your interest may be, such simple living in such idyllic surroundings is often an eye-opening experience for visitors.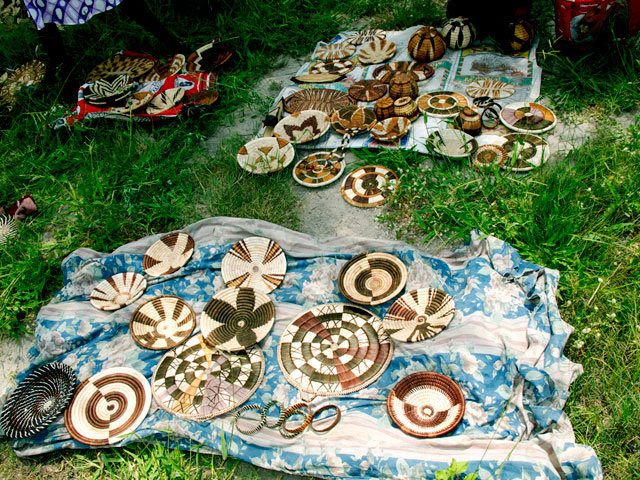 When you arrive back at camp, there is once again the chance to enjoy sundowners, supper and sleep in the heart of the Delta.
Overnight at Oddballs Camp
Day 5: One last ramble and a scenic flight
After one last morning mekoro ride and walk, you will return to camp for a cooked breakfast and to prepare for your 20-minute scenic Delta Air flight back to Maun.
As you take of and stare at endless miles of rugged untamed wilderness, you are now able to look at it both in awe and discerningly, appreciating and understanding its contours and colours, knowing what to expect, what treasures it hides, what raw beauty awaits, and you will wonder when the next time will be that you get to traipse those sands again!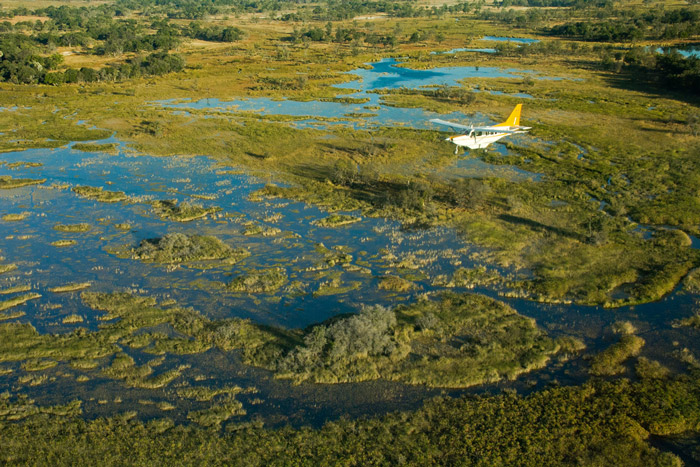 Accommodation
Nestled under stately jackalberry trees, on an island in the heart of the northern Okavango Delta, lies our exclusive, rustic, quaint and hugely practical mobile base camp. Facing a quiet and tranquil waterway, each tent has been strategically positioned to offer splendid views across the snaking waterways, floodplains, lush islands and open grasslands fringing Chief's Island. Its idyllic setting was carefully chosen to provide the best possible exploratory base camp of the riches and beauty of Chief's Island.
The Nxaraga camp layout is simple, with an open kitchen at one end, showers and long drops at the other end with a row of twin-bedded 2,5m x 2,5m domed safari tents, each one endowed with comfortable cots, foam mattress, sheets, duvets, pillows, fleece blankets, and towels (please bring your own soap and shampoo!). Mosquito repellent will be available in camp and an outside paraffin lamp will light your way, but please bring your own handheld or head torch. Hot or cold water for your shower is provided on request, ready for you on your return from a walk, or in the evenings. These are gravity showers with an easy to use shower-head. Long drops are endowed with comfortable seated thrones, toilet paper and the best view in the house.
All meals are cooked in camp by a resident chef, served and enjoyed together with camp staff. At Nxaraga, drinking water, juice for breakfast and wine during supper is included. A cooler box with ice and an assortment of cool drinks, spirits and beers will come along to cater for other needs. Comfortable camping chairs surrounding the campfire are an enticement to sit and relax, share, ponder and recount the daily experiences.
For a further two nights you will be exploring Chief's Island whilst based at Oddballs Camp. Accommodation is in dome tents set on elevated wooden decks, and shaded by shelters or trees. Each tent is equipped with bedding, a storage trunk and a light. Beautiful outdoor showers and ablutions are en-suite. The central bar and lounge area has comfortable chairs and sofas, a selection of books and games, and raised viewing decks overlooking the sweep of the Delta – the perfect place to sip a sundowner and watch the sun set over the palm trees, and view whatever wildlife may be visiting.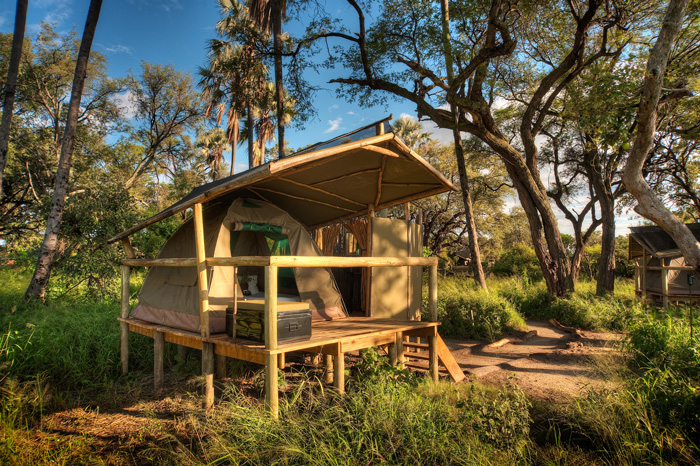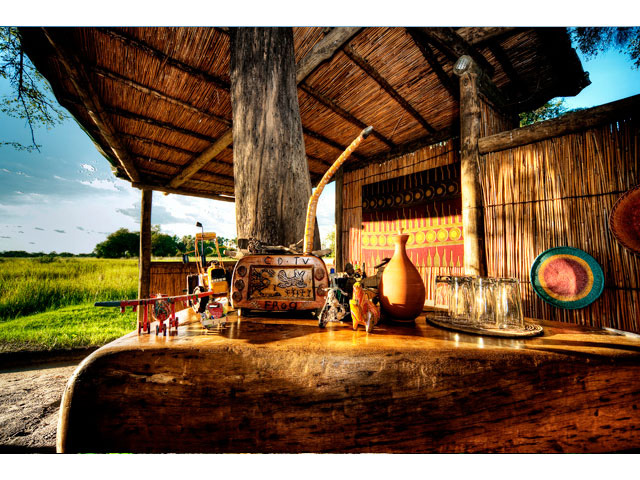 Additional Information
Climate: June is an excellent month to walk in Chief's, the dry season starts in earnest and game sightings improve markedly as the Delta's water starts to rise and game concentrates on dry land. Temperatures drop to their coldest by the end of June with night temperatures reaching as low as 2ºC, nights can therefore be rather nippy and fresh, however daytime temperatures rise up to a very comfortable 25ºC – ideal for walking in the Okavango Delta. The bush is still green, but leaf drop has started, non-permanent pans dry up and deep in the Delta the flood is well on its way.
By mid July the waters have reached the height of the flood. The bush is dry and dusty, yet the waterways are full and swollen. What land has not yet been inundated, is now experiencing extreme drought, grasses are drying out and bushes are leafless.  Game is concentrated and so are predators so visibility is excellent. July night time temperatures remain cold, whilst daytime is slightly warmer with sunny days and crisp blue skies. Access to walk starting points is mostly done via boat or mekoro.
By August the bulk of water has filtered through the system, flooded areas throughout the Okavango Delta are draining and Maun is seeing the waters reach its bank in earnest. Temperatures remain warm during the daytime with peaks approaching 30ºC and nighttime averages rising to around 10°C.
September sees winter coming to a dramatic end, with nighttime temperatures rising steadily and rapidly, and day temperatures comfortably amidst 30°C. The skies are clearer than ever and brilliant sunshine is experienced. Water levels have slowly and noticeably started to drop.
Difficulty: This is a walking safari, and you will hike on average 6-8 kilometres each day across country that is generally flat. An average-good level of fitness is required. We recommend that you undertake some moderate aerobic activities (hiking, jogging, fast-walking, bicycling) for at least 30 minutes a session, three or four times a week, for at least a month before you come.
Children policy: There is no minimum age required to join these walking safari departures, nor to partake on mekoro activities, so long  parents are willing to carry their kids when required. No nanny services are offered at Nxaraga or Oddball's Camp.
Price includes: All boat transfers to and from Chief's Island upon landing in Maun, one charter flight from Oddballs Camp to Maun, mobile tented accommodation with fully equipped private camp near Nxaraga lagoon and all nights at Oddballs Camp. All motorised boat game viewing safaris, unlimited use of mekoros, services of professional walking guides, a camp chef at Nxaraga, all meals, a trust-bar at Nxaraga camp replete with sodas, mineral water, beers and evening wines, access fees to the concession and park, camping and permit fees. Emergency evacuation with Okavango Air Rescue medical. 24/7 office support.
Price excludes: International flights, visas, excess baggage charges, telephone calls, laundry, items of personal nature, travel, medical and medical evacuation insurance, tips, and any activities not specified in the itinerary.
Booking and payment details: Once you have decided to join one of our safaris, you will need to contact us for a booking form, which will include details relating to deposit and final payments etc. As our groups are small they fill up quickly.