Dates:

Tell us when you want to travel!

Group Size:

1 - 6 people

Price:

From USD 2,813 per person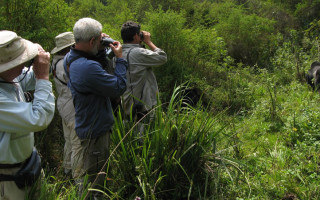 Meet the mountain gorillas, watch a troop of golden monkeys, track Grauer's lowland gorillas, spend a morning in the company of a chimpanzee family and join Africa's biggest mega troop of pied colobus monkeys! Join our ultimate primate safari now.