Friday, March 3rd we celebrate World Wildlife Day, a day dedicated to raising awareness for the plight of our world's wildest and most endangered creatures.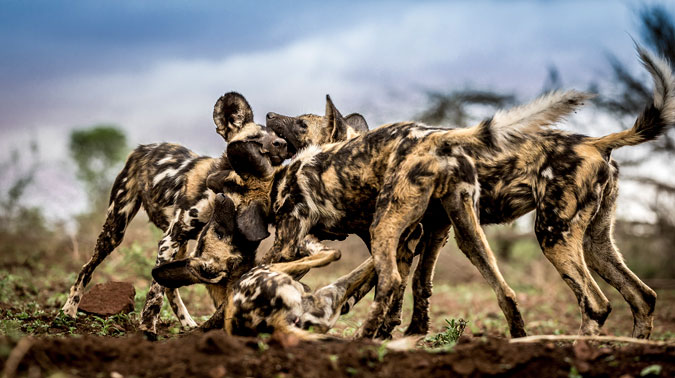 Wildlife is under increasing pressure as human populations explode. According to statistics, in the last 40 years the world's population has doubled to over 7 billion people, this number is predicted to grow steadily throughout the 21st century. In 2017 over a quarter of the worlds population is between the ages of 10 and 24 so it is fitting that World Wildlife Day 2017 is themed "Listen to Young Voices" and will have a specific focus on youth and the vigorous efforts needed to encourage young people, as the future leaders and decision makers of the world, to act at both local and global levels to protect endangered wildlife.
Why is the 3rd of March World Wildlife day?
On 20 December 2013, at its 68th session, the United Nations General Assembly (UNGA) proclaimed 3 March, which is the day of signature of the Convention on International Trade in Endangered Species of Wild Fauna and Flora (CITES), as UN World Wildlife Day to celebrate and raise awareness of the world's wild animals and plants.
World Wildlife Day 2017 encourages youth around the world to rally together to address ongoing major threats to wildlife including habitat change, over-exploitation or illicit trafficking.
Through the MySchool MyVillage MyPlanet fundraising programme you can help raise funds for charities that protect endangered wildlife. Here are just 5 wildlife conservation organisations that you can support and help raise much needed funds for:
Baboon Matters aims to ensure the holistic and long-term environmental protection of baboons in South Africa, and to provide effective, non-aggressive alternatives to managing human-baboon conflict.
Put your #Handsupforbaboons this world wildlife day and make sure you get a free MySchool card and choose them as your beneficiary.
Find out more about how you can help on their website.

Back to Africa is a non-profit organisation dedicated to the preservation of Africa's wild life. Their activities are aimed at restoring mammalian populations in the continent of Africa. In the process of their reintroductions, they use their veterinary and zoological skills to research the decline of these species.
Become a friend of Back to Africa and help save Africa's wildlife by getting a free MySchool card and choosing them as your beneficiary.

The vision of Birdlife South Africa is to see a country and a region where nature and people live in greater harmony, more equitably and sustainably. Birdlife South Africa's mission is to strive to conserve birds, their habitats and biodiversity through supporting sustainable and equitable use of natural resources and through encouraging people to enjoy and value nature.
Help BirdLife give conservation wings this World Wildlife Day by supporting one of their many initiatives. Get a free MySchool card and choose them as your beneficiary.

Children in the Wilderness
Children in the Wilderness (CITW) aims to facilitate sustainable conservation through leadership development of rural children in Africa. This is achieved in a variety of ways, from running three-to-five day camps at Wilderness Safaris camps, to running eco-clubs and follow-up programmes at schools, within the rural communities that live on the edges of the wild areas of Africa.
Help Children in the Wilderness by getting a free MySchool and choose them as your beneficiary.

Friends of Free Wildlife is an organisation with a vision to create a volunteer community organisation that would rescue, rehabilitate and release urban wildlife. This has been achieved with an unblemished record to become a much loved centre for the public to bring injured wildlife and volunteer their services; a great success story for our community and its wildlife.
Find out how you can help raise awareness for rescued wildlife on their website

This World Wildlife Day remember to swipe your MySchool card every time you shop at a partner store a percentage of the purchase value will be given to back to your chosen charity. Make Every Swipe Count! Find Partner Stores in Your Area