Written by Graeme Hochschild, Go Wild Photography 
As my readers may already know, I have been taking photographs for about 27 years now, and if there's one thing I can say is that the learning never stops.
I went to a workshop run by a world-renowned wildlife photographer who spent the best part of three hours talking about camera settings and the many tours he has led. I saw some of the most beautiful photographs, but what caught my eye was that he had all his settings displayed next to his photos, so I quickly took notes.
I realised that whilst the subjects are important, the background is just as important – and in some cases even more so. I always take note of where I am shooting, what my ability is and what I am able to do to get the shot.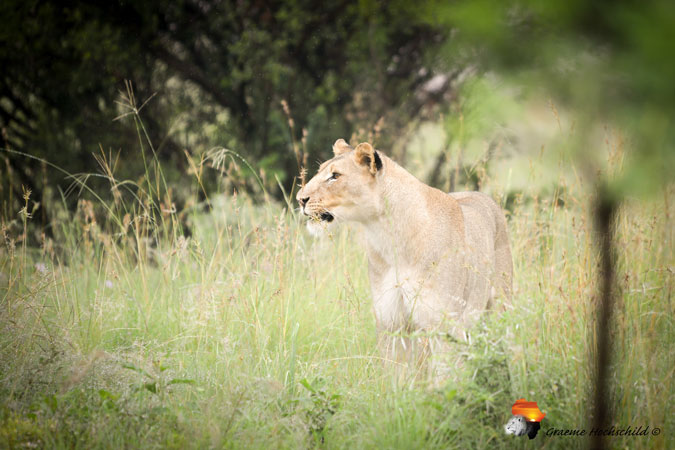 Some time ago I spent an amazing four days in the bush with my family who are bush crazy and have no problem being out on a drive for the most part of our day, even when the weather isn't quite what you'd want it to be.
On this particular day the weather was gloomy, overcast and raining most of the time – not ideal, but as my aunt says, "Turn lemons into lemon juice".
So we did, and we turned it into an opportunity to get a different kind of photographic shot. The air was cool, the rain was soft, the trees and grasses were colourful, and the mood all around us was blissful and nostalgic.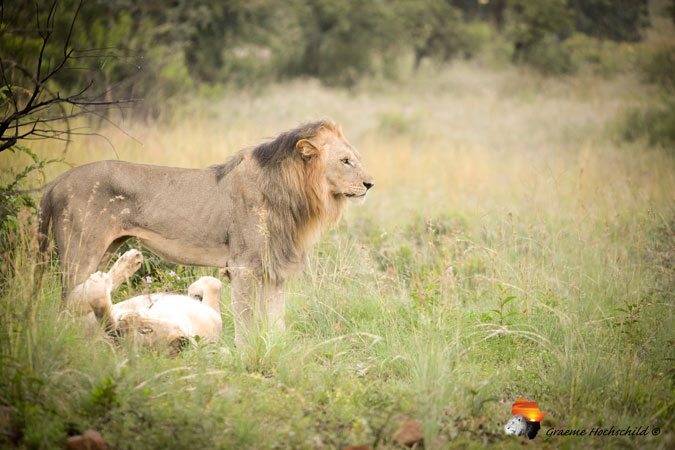 We came upon a pride of lions that was right on the side of the road – a huge male with four females, of which one was in oestrus. I was watching the behaviour and knew what was about to happen.
So with my camera ready, I managed to capture the unique sighting of the happy couple mating in the rain.
To our excitement we saw another male lion and lioness strolling over the hill towards the ones near to us. I thought there was going to be pandemonium. But instead I was left amazed – the two females we so affectionate rubbing themselves against one another just like kittens.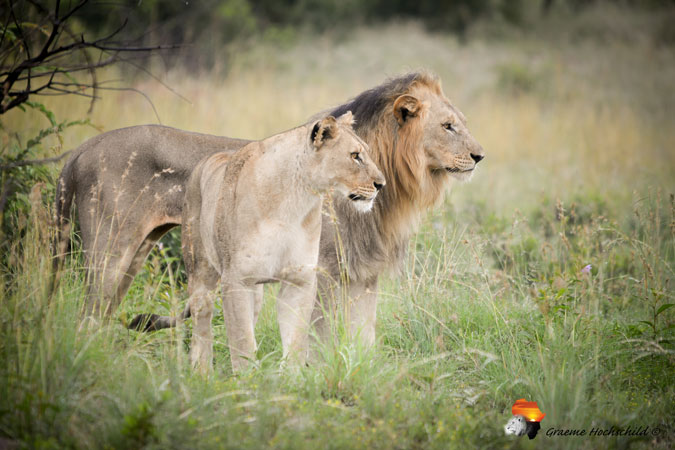 I wonder if it was a mom and daughter, or sister. It was as if they had not seen each other in years. The wondering pair toddled off into the distance, leaving me in wonderment as to what the relationship was between the two prides.
The two mating lions looked off in the direction of the other two, and as if nothing had happened they continued to growl, roar and snort as the mating went on.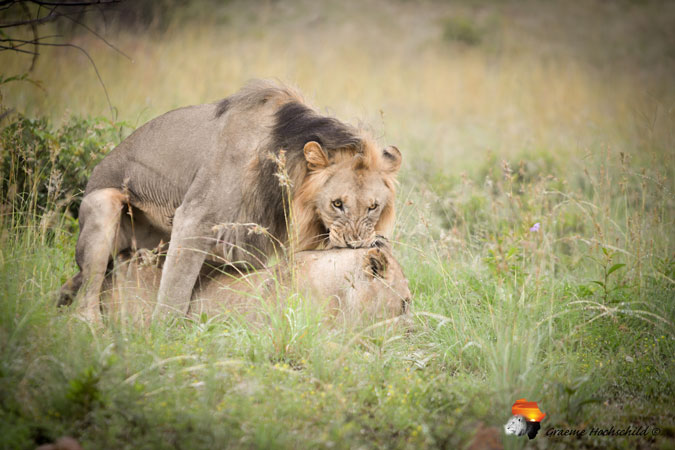 It's moments like these that make going on safari so special and allow the photographs you have captured to tell a story, conveying it to those who are not fortunate enough to have witnessed such an event.