Written by: Flo Montgomery
The Latin name of the African Wild Dog is Lycaon pictus – which means painted wolf. Anyone who has seen these mottled, long-legged dogs in the wild will not wonder at the name. They look a little like Jackson Pollock was let loose with some cans of brown, yellow, black and white paint.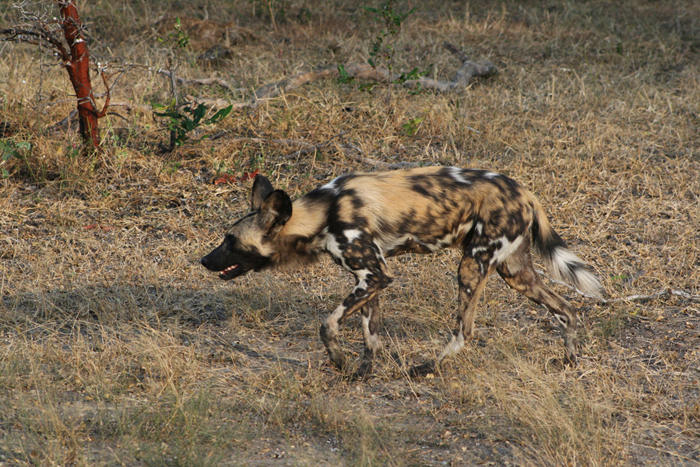 I have visited Selous Game Reserve on many occasions and have been lucky enough to see wild dogs most times. A favourite memory of mine is a visit I made to Selous Impala Camp.
We arrived at about 4pm and were met at the airstrip by our guides Dennis and Rajabu, who swept us off on a game drive in the warm afternoon light.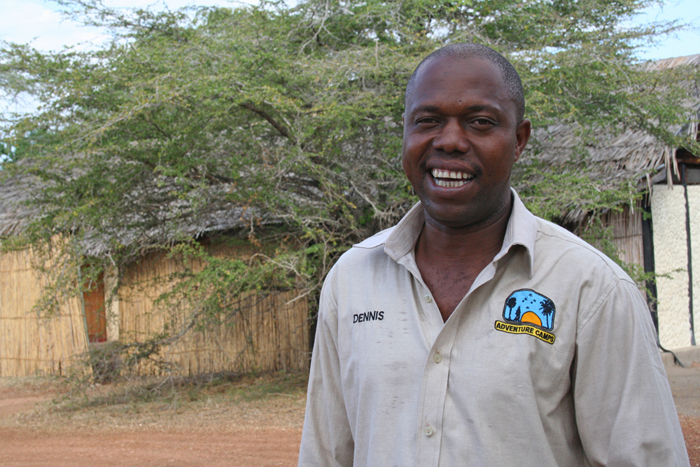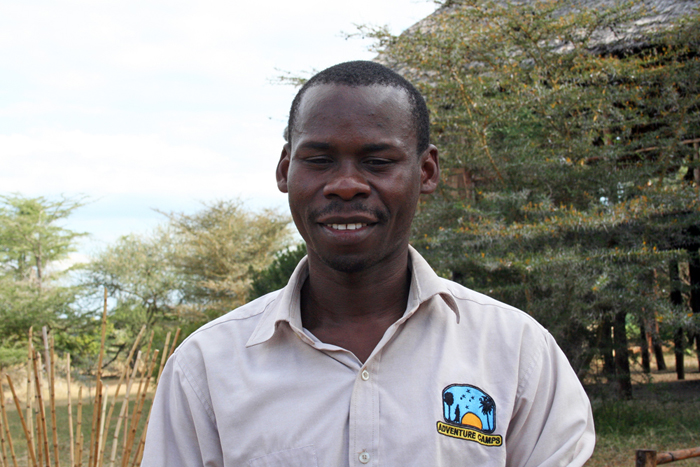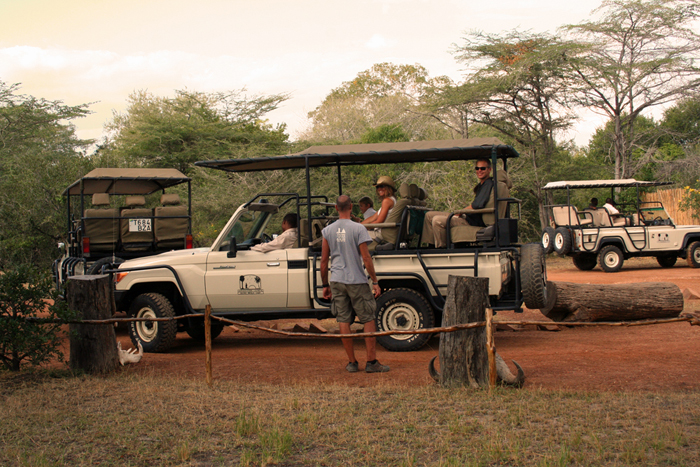 Quite soon into the drive, we happened on a pack of wild dogs – who seemed fairly comatose, lolling about companionably in a sandy spot.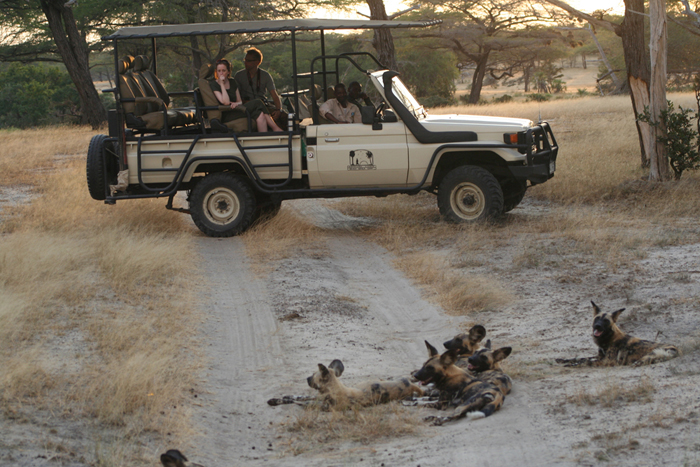 However, there was a herd of antelope nearby, so it wasn't long before the alpha female led the pack on a long, rambling foray.
Wild dogs usually start their hunt in an organised manner. When the prey is targeted, some of the dogs run close to the animal, while others follow behind, taking over when the leader gets tired. They can run long distances, and because of their tenacity almost never lose their kill. As we watched, the dogs worked in teams, with the object of tiring out their prey.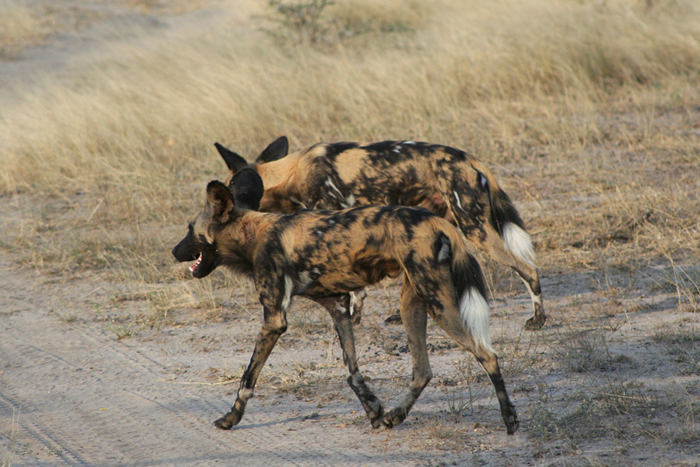 We followed them until the hunt was over. Unfortunately for the wild dogs the exercise ended without a kill, with the dogs meeting again and flopping down for a rest, before finally heading off into the dusk.
You can watch the full chase here:
httpv://youtu.be/ssnw3ROToCE