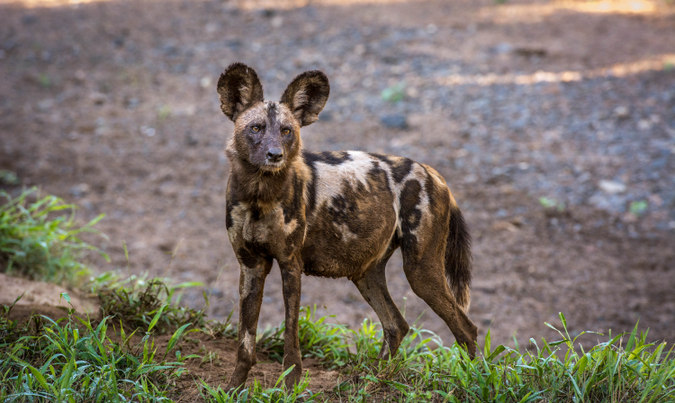 Written by Claire Birtwhistle
The wild dog is the most endangered large carnivore species in southern Africa and they've all but disappeared from most of their original ranging grounds. In South Africa, it's estimated that there are fewer than 450 wild dogs left free-ranging – this small number makes up part of the estimated 5,500 free-ranging individuals remaining in Africa (of which only about 1,400 are mature individuals, according to the IUCN). Of this South African population, nearly half can be found within KwaZulu-Natal.
This is why it was so exciting, and a massive win for conservation, when the wild dogs in KwaZulu-Natal's Manyoni Private Game Reserve recently had a successful denning season and brought three new wild dog puppies into the population. Manyoni is one of just two denning sites in the area that was successful this past denning season, making the survival of these pups even more important.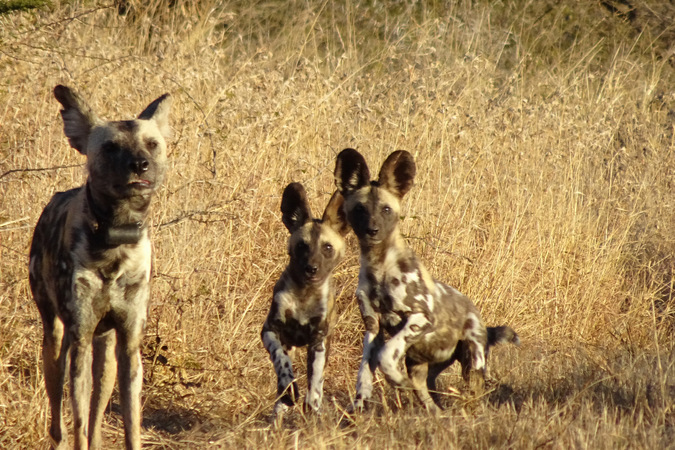 At four months old, these new puppies are the first litter to survive to this age in Manyoni since wild dogs were first reintroduced to the reserve in 2015. They are currently being closely monitored by the reserve and WildlifeACT as they are in a critical phase of their life where they are still heavily dependent on the adult pack members.
Research has shown that there is a direct correlation between the number of 'helpers' in a pack (adult wild dogs) and the likelihood of the pups surviving until adulthood.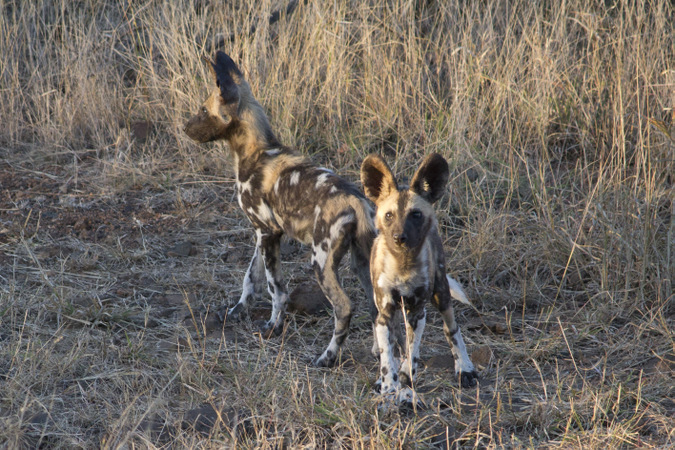 Seeing at there are currently only two helpers in this specific pack, these wild dogs will need to be especially careful with their pups. At six months old they will become more mobile and begin being called into kills by the adults, and then begin actively participating in hunts from the age of one.
With their endangered classification looming over our heads, the survival of these pups would be of great significance to the Manyoni Private Game Reserve and conservation in general. Visuals of this small but vital wild dog pack are improving every day and we hope to be able to share some new photos of them soon.