From the shadow of its past, Rwanda has emerged as one of the must-visit destinations in Africa. With its untamed nature and beautiful countryside, you will be left breathless as you travel through a country that cares as much about its tourists as it does the environment.
Travellers head to Rwanda to track mountain gorillas, to trek with chimpanzees, to see colubus and golden monkeys or to embark on bird safaris, uncovering the 690+ species found here.
Rwanda is easily reached via affordable flight connections though RwandAir, which connects to various major cities in Africa, Asia and Europe. Once in Rwanda, a variety of hotels, restaurants, bars and transport systems cater to the needs of tourists, ensuring your stay is safe and comfortable.
Earmarked as one of the fasted growing cities in Africa, Rwanda's capital of Kigali is worth visiting. Embark on a city tour and visit the Kigali Genocide Memorial to learn more about the harrowing 1994 massacre. See how forgiving hearts and counselling has helped the nation to bond and forge the way forward – the future shines bright with new generations committed to making Rwanda a better place.
The Crystal View Cocktail Lounge on the eighth floor of the Top Tower Hotel is also well worth a visit. The lounge overlooks the entire city of Kigali and you can enjoy some live music before visiting one of the city's restaurants for some fabulous local cuisine.
Lake Kivu is also not to be missed. Located in Gisenyi and bordering the DR Congo, the lake is reached after a fascinating journey through an undulating landscape of hills, plains and forests. Lake Kivu features typical coastal scenery with sun, sand and a beach dotted with glorious villas and hotels. Lake Kivu is a great place for honeymooners as well as those who enjoy water sport activities such as kayaking, boat cruises and fishing.
But what makes Rwanda special are the famous mountain gorillas at Volcanoes National Park. Hike into the forest as you track gorillas in their natural habitat. This experience is only available in three countries – namely Rwanda, Uganda and DR Congo. Gorilla treks are restricted to eight people per gorilla family and children below 15 years of age are not allowed.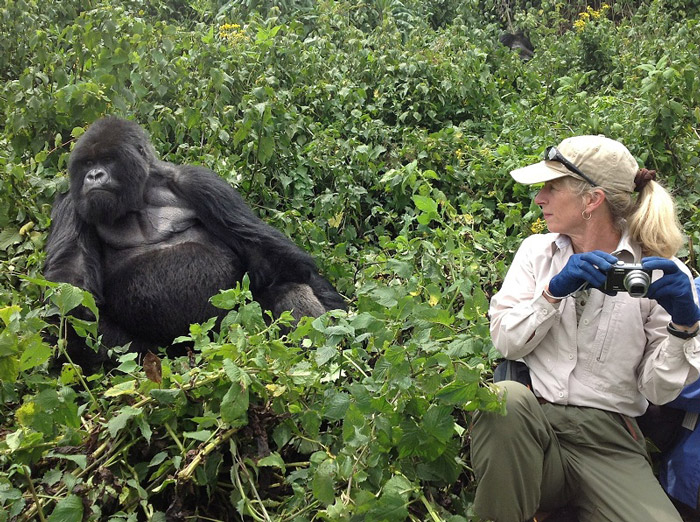 At the Volcanoes National Park guests can also enjoy scenic elevated views from the bamboo forest, local community walks/trails to connect with the people of Rwanda, magnificent forest walks/hikes as well as trips to look for monkeys and birds. Evenings should be spent at the nearby Musanze and Ruhengeri where you can be thrilled by the musical entertainment of Rwandan locals and taste some delicious delicacies.
Besides these destinations, Rwanda offers a wide range of attractions that make it a must for your bucket list, such as Nyungwe Forest for primate treks and bird safaris, Akagera National Park for wildlife safaris and cultural visits at Nyanza – to name just a few!