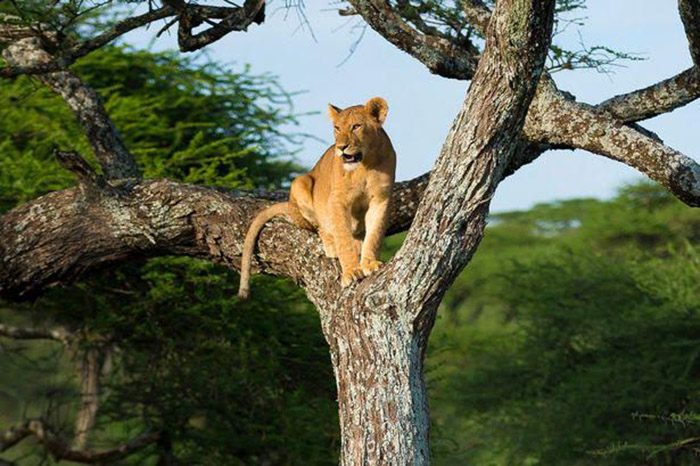 You can't fall if you don't climb – but life would be pretty dull and ordinary if you didn't. Just ask the lions of Uganda and Tanzania. Though climbing trees is not common behaviour amongst most lions, the lions in these areas are regularly found off the ground, whether they climb to escape tsetse flies and other pesky bites, to seek out shade in the sweltering African heat, to get a bird's eye view of their surroundings and any unsuspecting prey, or just because they can.
Queen Elizabeth National Park in Uganda and Lake Manyara in Tanzania are well known for their unusual tree climbing lions, whilst sightings in the Serengeti are less frequent but just as impressive.

A recent encounter between a lion cub in Ndutu, Serengeti, and wildlife photographer Wim van den Heever proved to be humorously clumsy. It seems for this young cub his pride literally left before his fall. Stuck all on his own in the high branches, his growls, hisses and frantic pacing went unnoticed by his pride who had obviously moved on without him.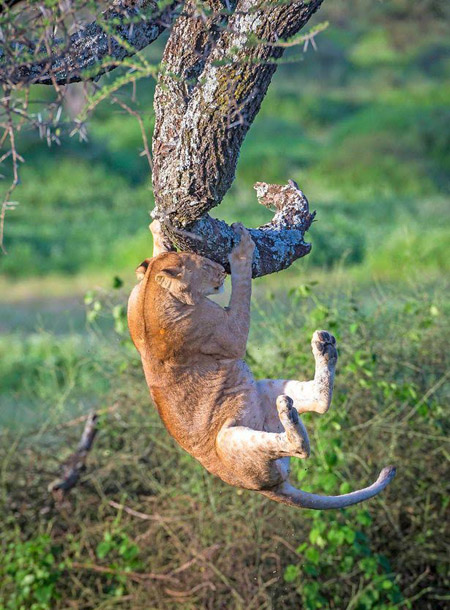 In his bid to find an escape route, he slipped and caught onto a branch where he fearfully swayed and tried to claw his way back up for about 30 seconds before losing his grip and tumbling ungraciously to the ground below – just long enough for Wim to capture these incredible moments!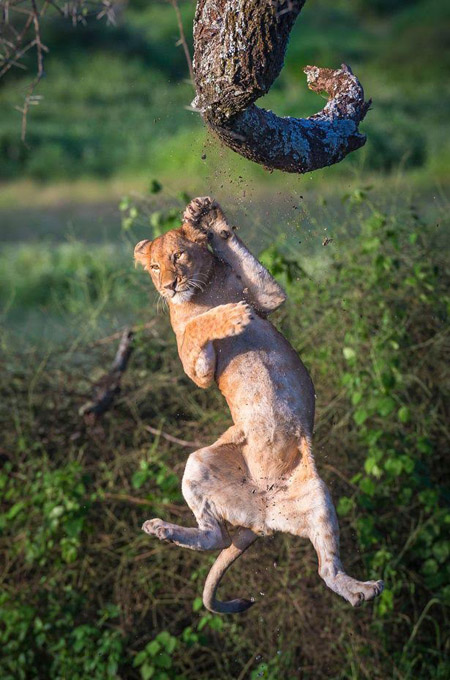 Tanzania and Uganda offer some very unique safari opportunities, from tracking rare mountain gorillas to the Great Migration, and this tree climbing, flying ninja lion of the Serengeti is just another reason to add an East African safari to your bucket list. Explore this amazing region with Wild Frontiers.