An exciting opportunity came up for staff at Nkasa Lupala in Namibia to accompany a wildlife veterinarian in Nkasa Rupara National Park. Their mission? To collar a male lion.
The back story
The reason behind the collaring is that the Namibian government needs to monitor the movements of the lions in the area to help improve land management aimed at resolving the conflict between man and wild animals.
Very often what happens is that because there are no fences between the conservancies and national parks, the animals roam freely between the one and other, causing the unavoidable conflict between man and wildlife. Animals destroy plantations (elephants and buffaloes), eat cattle (lions, leopards, hyenas), and may sometimes even kill the people living there in defense. In turn, the people defend themselves and kill these animals who encroach on their community.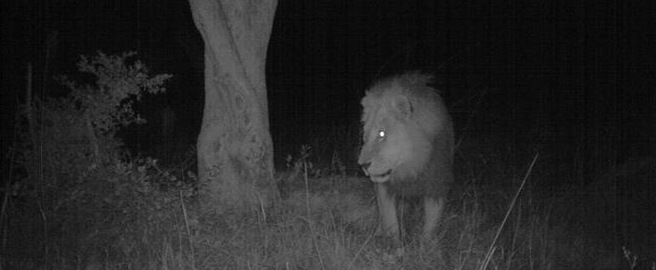 The experience
18:30: We have two government armed rangers accompany us and the vet. We stop not far from the lodge where the vet has set up the first trap camera and some bait – a nice piece of fresh meat. All we need to do now is wait for the lion! The frogs and crickets keep us company, along with, of course, the annoying mosquitoes! The moon tonight is timid, but provides us with some light.
20:00: You can see the beautiful stars! Hidden behind the tree that hides us, the stars seem like decorations on a Christmas tree. The smell of the damp grass is getting stronger as the night progresses. We hear in the distance fighting baboons, while hippos thunder their calls.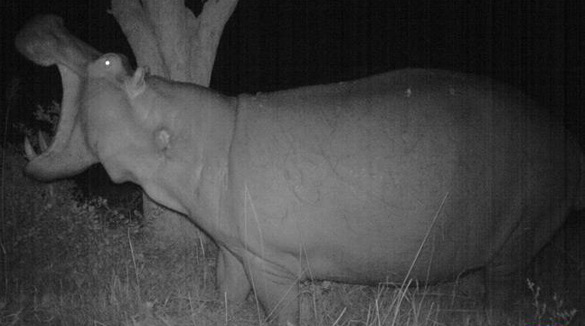 11:30: Three hours have passed and still no sign of the lion. We can hear his call now: low, deep, dull. The moon has set, but the endless stars remain. On our right we can feel the peaceful approach of a hippopotamus. The wind blows but is not cold. While sitting quietly, the peace and sounds of the bush relaxes the mind and limbs, some of us close the eyes – but the damn mosquitoes are here to keep us alert!
00:30: Still nothing. We all surrender to the idea of ​​a plate of pasta waiting for us back at camp. The vet follows us close behind – the lion can wait! After dinner he returns to the park, while we head off to our beds as tomorrow we have another exciting day Nkasa Lupala.
It turns out that while we slept peacefully, the vet saw twelve lions and was able to collar the male lion we were all waiting for!
Life keeps moving on at all hours of the day and definitely doesn't wait for you!