Written and photographed by Pippa Orpen (Wildlife ACT)
Africa is experiencing a vulture crisis. The white-backed vulture is one of eight African vulture species that is on the decline. Poisoning and traditional medicine pose a substantial threat to the survival of these ecologically essential birds.
They're essential as they dispose of dead animals that would otherwise be a breeding ground for diseases. A vulture is able to metabolise and eradicate dangerous pathogens, in doing so it is cleansing the environment. The disappearance of vultures means a rise in feral dog and rat numbers; these scavengers, being unable to process these pathogens, become carriers of diseases and are indirectly responsible for thousands of human deaths.

Vulture crisis in India
The extinction of our vultures (arguably nature's most important scavengers) would result in dire ecological, economic and human costs. If unchecked, diseases such as rabies, anthrax and the plague would run rampant. It is estimated that between 1993 and 2006 the decline of vultures in India has cost their economy US$34 billion, and caused nearly 50 000 human deaths. India has the highest rate of rabies infection in the world, and dog bites are the major contributing factor.
The decimation of vultures in India was inadvertently brought about by livestock carcasses containing an anti-inflammatory drug called Diclofenac. The drug given to sick cattle is fatal to vultures.
Vulture crisis in Africa
Africa's vulture crisis is darker. The current increase in elephant and rhino poaching has led to an increase in vulture mortality – poachers are poisoning carcasses in order to eliminate vultures and thus avoid detection. Vultures soaring overhead are great indicators of illegal activities.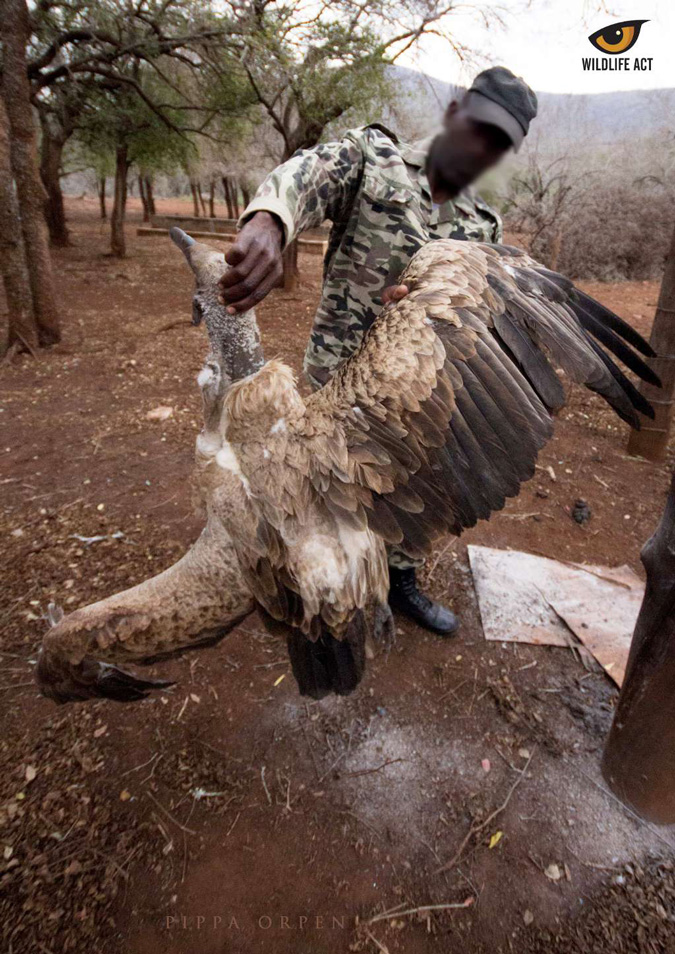 Poachers are also poisoning carcasses to fuel the demand for animal body parts used in traditional medicine and customs; lion bones, leopard skins and vulture parts to name a few. Traditional healers prescribe "vulture" for improved intelligence and foresight. It is widely believed that vulture muthi (traditional medicine) will provide clairvoyant powers. A game-changer for the traditional believers on Lotto day.
Poisoning also includes unintentional killing. Vultures will feed on poison-laced carcasses intended for livestock predators. Regardless of the reason, these endangered birds need our help, and fast.
Educating the communities
To help address these issues Wildlife ACT Fund has initiated Community Conservation projects around game reserves in Zululand to assist the community in understanding the importance of conservation areas and the need for protecting endangered species. Educating future generations is integral; since 2012 over 1630 children & 130 adults from 25 schools have participated in our 4-day bush-camps, and 10 220 adults have been reached in our community conservation awareness presentations.
Wildlife ACT Fund has teamed up with Ezemvelo KZN Wildlife and Endangered Wildlife Trust to help conserve the KZN vulture population by forming the Zululand Vulture Project (ZVP). Since its inception the ZVP has fitted satellite tracking devices to 21 vultures which aid in monitoring their movements and understanding them as a species. This equipment allows us to monitor home ranges, flight patterns and problem areas.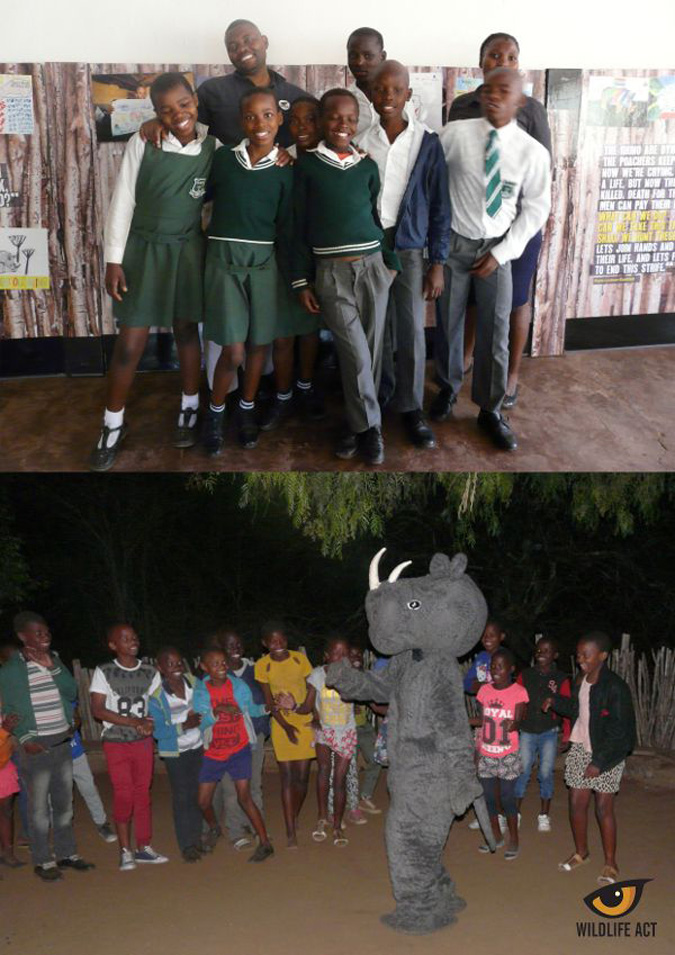 What can you do to help the vultures of Southern Africa?
Wildlife ACT is dedicated to protecting our vultures and you can help. One of the most important things you can do is report tagged vulture sightings. If you see a tagged vulture in southern Africa, please record the identification number and species (if possible) along with the GPS (or physical) location.
If you can, snap a photograph of the animal with the ID tag displayed. This information can be passed onto André at the Endangered Wildlife Trust or Chris at Wildlife ACT. The more information they are able to accrue, the better we will understand the status of our vulture populations.
Donations can be made to support the Zululand Vulture Project via GivenGain, but in order to decrease the number of poisonings and indiscriminate killings, education is necessary. One is also able to support Wildlife ACT's Community Outreach programs which is working to establish and love and respect for nature among people who live alongside endangered wildlife species.
But beyond donations, we appeal to you all to spread awareness and be a vulture ambassador! Share this article, the videos and other information on the plight of the vultures of Southern Africa. Fight for stringent wildlife trade laws and enforcement. Volunteer with Wildlife ACT for the chance to help assist the Vulture Tagging Project hands-on. Help us ensure that vultures will always be soaring through the African sky.
Get involved – Spread the word.