Written by Delta Willis
The roar was unmistakable. Three long, deep thundering bellows, followed by three short grunts. Another lion answered. I've heard big cats in the Serengeti, in Tanzania's Selous, in the Okavango Delta, and on my first safari in Kenya's Maasai Mara. But nowhere is it more amazing than when lions speak from Nairobi National Park.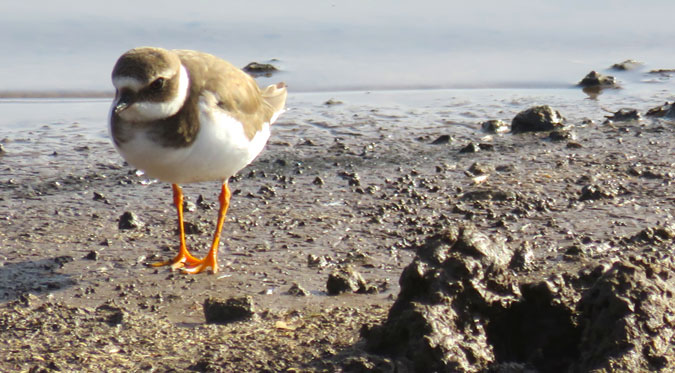 To the north, the skyline of Nairobi looms, as surreal as Manhattan seen from Central Park. Both parks are listed by Birdlife International as Important Bird Areas, vital oases for winged species. Nairobi National Park draws 500 bird species, more than the entire British Isles. Equally amazing, these savannah grasslands harbor lions, rare black and white rhino, Cape buffalo, eland, zebra, giraffe and wildebeest, while watering holes are dotted with hippo, wading birds and large crocodiles, one 6 meters long.
We heard the lions during Sundowners at Silole Sanctuary, perched below the southern boundary of the park. Giraffe browsed in the distance; a dik dik scampered by, then a shooting star reminded us to turn in early, so we could enter at Maasai Gate by 6AM. As the sky filled with rosy dawn, yellow barked acacia trees boasted hundreds of marabou storks. My guide, Will Knocker, has been studying this ecosystem for 17 years, applying his botanical expertise to the Green Line: 300,000 indigenous trees planted as a buffer zone along the northern boundary in 2013.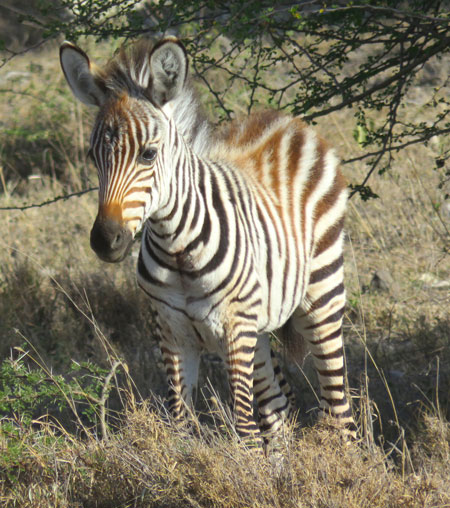 Knocker is encouraged by the sight of tall indigenous grasses within the park; "This bodes well for many grazers which like tall grass;" he says, pointing out an area south of Jomo Kenyatta International Airport as a "man-made desert" where cattle and sheep reduced grass to a dusty excuse. Jumbos overhead bring hope; 150,000 visitors a year enjoy Nairobi National Park, and the entrance fee for foreigners was recently reduced. I paid $43, and would do so again in a New York minute. Whynoceros?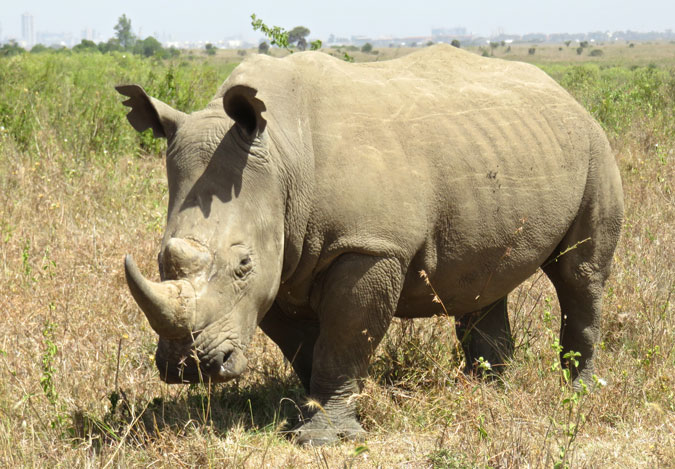 Rhinoceros! This is one of the few places where you can see black and white rhino. A group of rhino is called a crash, which is what happens when you get too close to this near-sighted freight train. So keep your distance, especially when you find a mother with a young calf, though the six black rhino we encountered were oblivious. So were a large pack of jackal, plovers and African spoonbills, kongoni, zebra so thirsty they waded deep into waters frequented by crocs, and finally, a crash of white rhino.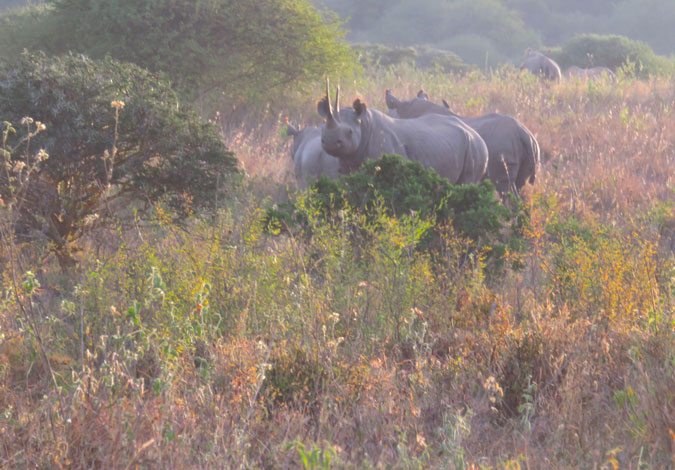 You can see much in only 2-3 hours; bring a spare camera battery. Will Knocker will bring coffee, binoculars, insights, and maneuver his 4 wheel drive with a roof hatch, ideal for witnessing dawn in Africa. There's nothing like it, and you will be doing your part to support Kenya's oldest national park, founded in 1946.
In 2015, 53 acres of the park were usurped by highway construction. Now, Kenya Railways plans to carve out 216 acres for the standard gauge railway (SGR) which will cut right across the park, as it did Tsavo, putting elephants and other wildlife in peril. These incursions make your visit all the more urgent. Listen to the lions.

Let Pulse Africa organize your visit to Nairobi National Park, with nearby attractions including the Sheldrick Elephant Orphanage and the AFEW Giraffe Center. Beyond the simple bush cottage at Silole Sanctuary, there is House of Waine, Hemingway's and luxurious Giraffe Manor, alas, beyond the lion's roar of 115 decibels.
Subscribe to our newsletter.