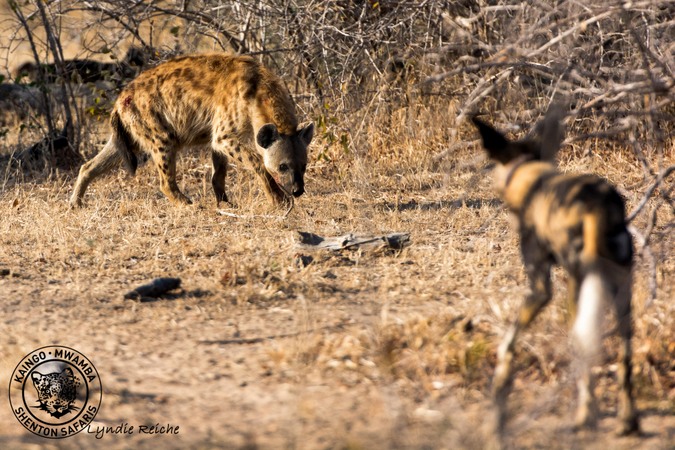 On a morning game drive at Shenton Safaris, we were lucky to stumble across several wild dog tracks. We started following the tracks and after a short while was greeted by the sounds of the enthusiastic dogs. As we rounded the corner, we saw the dogs take down an adult impala and instantly began to feed. Within seconds, two large, fearless hyenas came barrelling in to steal the carcass.
One of the adult wild dogs instantly moved the five pups out of the area while the other remaining five adults gave chase to the hyenas. A third hyena arrived a short while later, but they were no match for the unwavering dogs.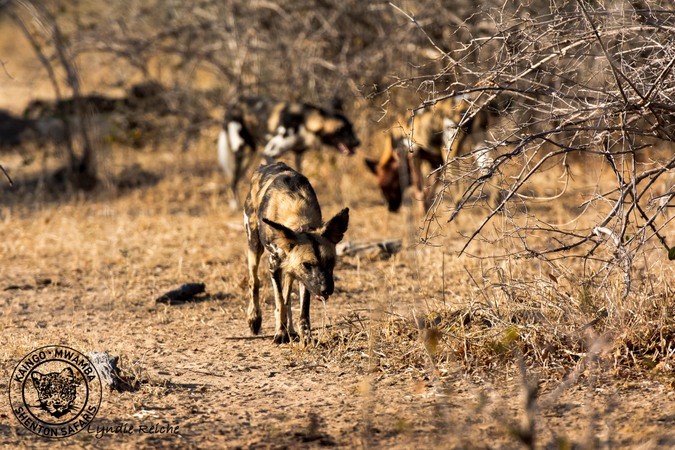 The dogs worked as a team to distract the hyenas. They would attack and bite the hyenas whenever they had their backs turned. The vocalisations of both the dogs and the hyenas was extraordinary and at times deafening. It did not take long for the rest of the nearby hyena clan to hear their three family members in distress.
In less than two minutes the entire hyena clan arrived, and the dogs had met their match.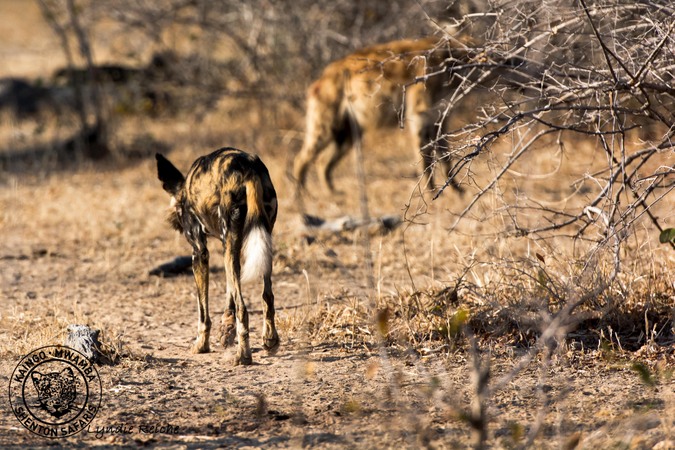 The dogs quickly abandoned their impala carcass to the hyenas. The dogs could certainly make another kill, but there is no way they could stand up to an entire clan of hyenas. Once the dogs had retreated, the hyenas rushed in to claim their prize. There was a bit of fighting between the clan, but ultimately the matriarch got her fair share. The other clan members had to divide what was left.
In a few short minutes, there was no sign of what had taken place except for some gorged hyenas sleeping in the shade of a nearby tree.
Below is a video of the events that took place. Turn up your sound for this one!
Subscribe to our newsletter.