While out on an afternoon drive game we spotted a small pack of four wild dogs trotting sedately along. After about ten minutes of us following them they spotted a solitary male puku feeding quite contently.
The demure of the dogs changed immediately and they all exploded after the puku, hunting it down and only after a quick few minutes of chasing they soon caught it. The whole episode was over so quickly, but it fascinating to watch.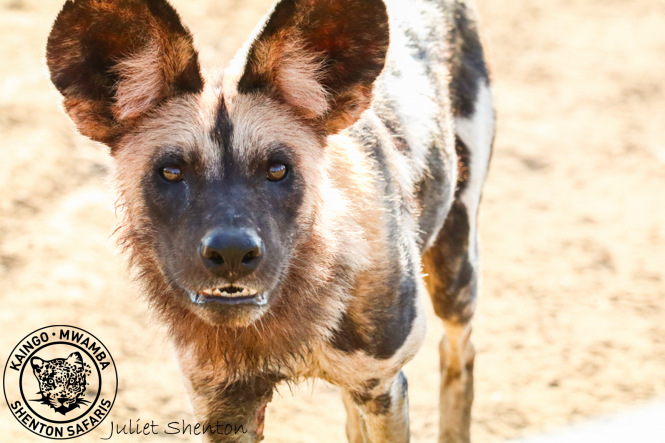 Straight away they started to devour the puku, presumably to finish before other predators came and stole their meal. They did seem distracted and they all kept looking up in the same general direction. We surmised that they were looking for the rest of their pack.
All this time vultures has discovered the kill and were amassing from all directions.
Three of the dogs decided to leave the kill and headed off, maybe to look for the rest of the pack. The vultures by this time had been slowly edging closer and closer towards the lone dog that was left to try and defend the kill, but the mass of vultures were too much for him and he reluctantly gave up the kill.
In an instant the vultures suddenly took over the kill! All we could see was a seething mass of feathers accompanied with lots of noise and squabbling. Within minutes the puku had disappeared, leaving just the skeleton.
It was such an amazing sight and we're happy that we can share this moment in the video below – the action starts 30 seconds in…
Subscribe to our newsletter.