As a truly remote park, Mana Pools is renowned for being a National Park that imbues real wilderness. Situated in the extreme north of Zimbabwe on the Zambezi River, Mana Pools is far from any major town or human settlement. 
We recently piloted our Super Sensory Safari in Mana Pools and were spoilt with the opportunity to walk with wild dogs within 15 minutes of our first game drive in the park.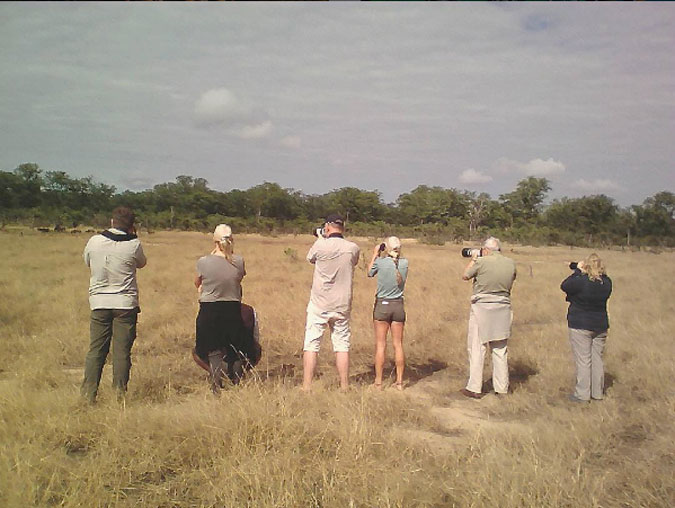 The Super Sensory Safari was off to a stellar start when our guests came across this pack of 18 wild dogs on their way into Kanga Camp, the inland gem of Mana Pools. Narrated by journalist Mike Unwin and filmed by the talented Shaun McMinn Photography, watch as the group takes a walk, lead by guest specialist guide Rob Janisch, through the thicket to approach these predators.
We invite you to feel as one with nature and not just as an observer when you walk on safari with African Bush Camps.
httpv://www.youtube.com/watch?v=FB5nFFLirwI