The tree climbing lions of Ishasha are one of the unique safari experiences one can have in Uganda. In the southernmost region of Queen Elizabeth National Park, the endless savannah plains of Ishasha are marked with fig trees, their low lying branches are ideal climbing apparatus for lions, who spend their time relaxing there in the mid-morning sun.
Whether en route to or from the Ugandan gorilla safari destination of Bwindi Impenetrable National Park, or on tour within Queen Elizabeth National Park itself, game drives in Ishasha are a highly rewarding activity for any wildlife enthusiast.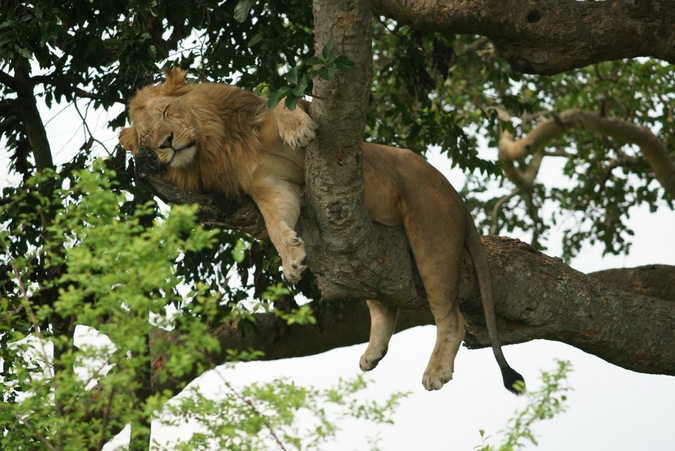 Lions climbing trees are a fairly rare phenomenon, and a lot of explanations have been put forward to justify this unusual behaviour, among them include gaining a vantage point to spot the prey grazing in the plains; getting away from the insects that bite on the ground; and utilising the favourable low-lying branches of the fig trees in the area.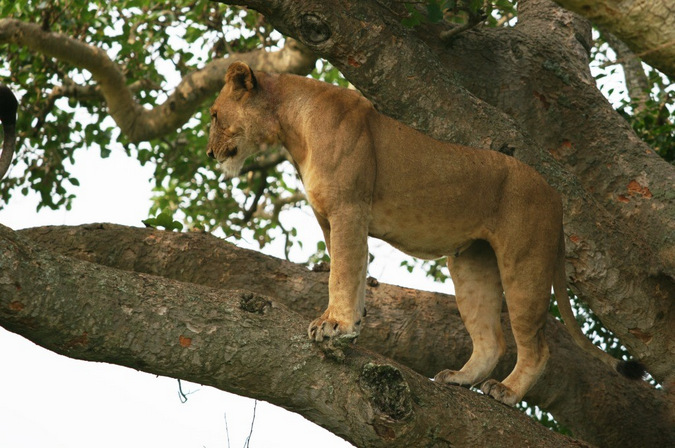 The phenomenon of lions in trees has also been witnessed in other areas. There have been sporadic sightings in Tanzania's Manyara National Park and Uganda's Kidepo Valley National Park. We operate safari drives to these areas as well with our East Africa safari tours.
Game drives in the Ishasha sector boast more than just the tree climbing lions, as it is also home to herds of elephants, buffaloes, Uganda kobs, defassa waterbucks, among many other wonderful wildlife species. Prime Safaris & Tours Ltd has for many years run tours that include a visit to the tree climbing lions of Ishasha and we would be very glad to take you as well!
httpv://youtu.be/FspcRMMD514