During one of our recent safaris in Durban, we came across a giraffe accompanied by its very own set of cleaners – red-billed oxpeckers to be precise.
Some of you may not be too familiar with this little bird, but oxpeckers perform one of the most important roles in the ecosystem. They have this fascinating symbiotic relationship with a number of animals whereby it removes parasites (mostly ticks) from the animal, and in return gets a nice meal.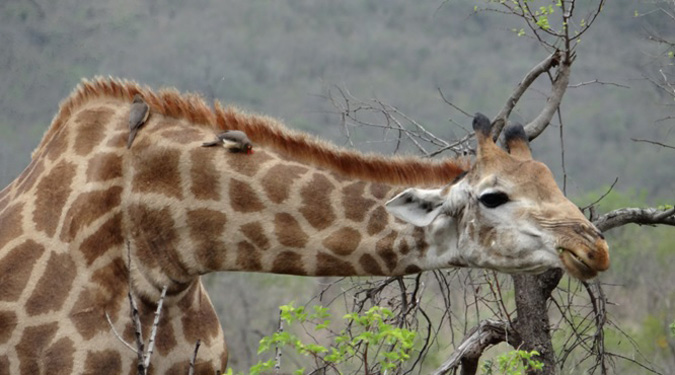 A giraffe can carry thousands of ticks on its body daily and if this bird was not there to help, the health of these amazing creatures would deteriorate and they would eventually die!
So this type of relationship in nature is vital to prevent everything from falling apart.
httpv://www.youtube.com/watch?v=i31Y_wVVkzU&feature=youtu.be