What happens when two adventure-loving siblings get together and embark on a spontaneous 8-week road trip across Africa? A whole lot of fun and crazy according to Shelton and Angel Du Preez.
Canadian born, South African raised, Shelton and Angel are two globetrotters who usually can't be found. Having worked in and out of the yachting industry for 12 years as a chef, as well as a super yacht agent in Fiji, Angel has travelled the South Pacific extensively and is no stranger to adventures. Shelton has also worked in the luxury private yacht industry for nearly 10 years, and he's been fortunate enough to travel to many unknown corners of the world.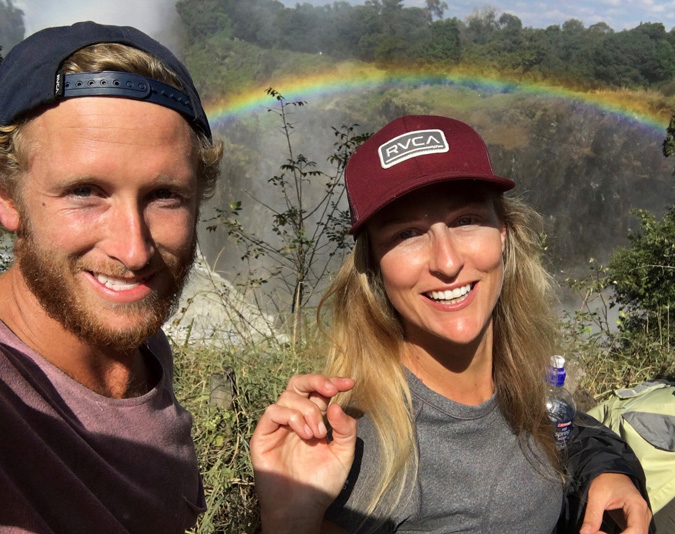 On his most recent yacht, a series of fortunate events saw Shelton being able to pursue videography and create a couple short films about their expeditions through the Arctic over three years.
After finishing his maritime education with a Master of Yachts < 3000GT, Shelton decided to temporarily put his career on hold and chase his new dream of film. And luckily for us, because the footage that he has produced so far is simply awe-inspiring.
Have a look at this short video filmed at Victoria Falls:
httpv://www.youtube.com/watch?v=QWF1FHK4rWY
Shelton shared with us a little more about the inspiration for the trip and what's in store for the coming weeks of travel. Prepare to go green with travel-envy:
"My sister, Angel, a private yacht chef, yoga instructor and a wine sommelier (among other things), and I have recently embarked on a once in a lifetime eight-week trip across Africa.
Both of us being currently 'fun-employed' and not exactly too keen to get back to work anytime soon, we recognised this rare chance to do this trip together and grabbed it! What sparked the whole idea was simply that we both wanted to view the extremely endangered mountain gorillas in the DR Congo/Rwanda.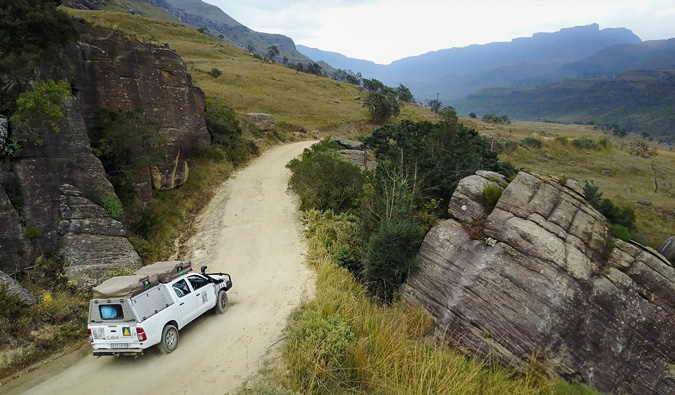 That week, after attending Splashy Fen Music Festival in Underberg, I saw a sign. No, literally I saw a sign that said "Sani Pass". We had heard of it and it looked like fun so we thought: "Well since we are in Southern Africa, we might as well make the most of it! Let's rent a 4×4 camper truck, and drive through Lesotho, up into Botswana and the Okavango, and west into the sand dunes of Namibia before heading up to Rwanda". Sold!
After pricing around dozens of camper truck rental companies and travel insurance we found the best price, security and flexibility with Zebra Rentals and a combination of GeoBlue and World Nomads.
We came up with a rough itinerary, giving ourselves 4-5 weeks to cover the 7500km route through five countries of rugged mountains, wetland deltas, endless deserts and, of course, the wildlife that accompanies such areas.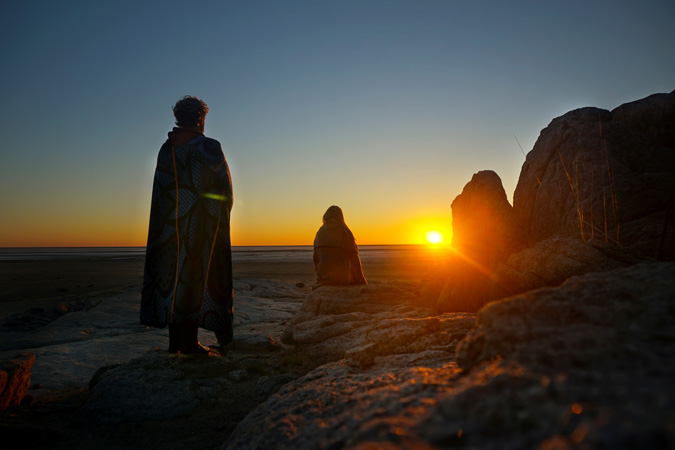 Equipped with a brand new DJI Mavic Pro, Sony A6000, Nikon D3100 and Gopro Hero 5, I am ready to tell our story and share the beauties that this unique land has to offer, in the hopes to inspire others.
The past three weeks have been filled with laughs and a couple of hiccups – which is to be expected! We have already had amazing encounters with the local wildlife: lions, cheetahs, elephant, giraffe, wildebeest, along with breathtaking and dramatically changing landscapes.
After this leg, we will fly up to Tanzania, rent another truck, and journey across toward the Maasai Mara, climb Mount Kenya, and then make our way through the Serengeti into Rwanda, where we will view the few remaining silverback gorillas.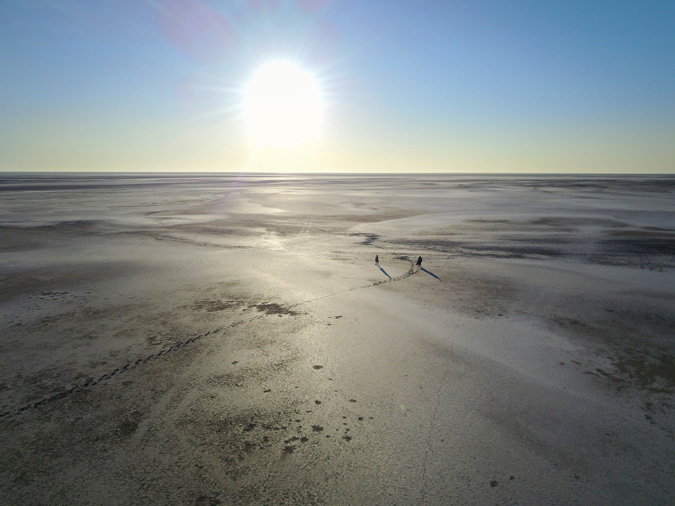 Then it's onto Egypt – we're trying to get out and explore as far off the track as possible. Eventually, we'll wind down our trip in Morocco, where we will base ourselves while making the film, surfing, and maybe looking for work!"
If you would like to watch either of Shelton's Arctic movies, find them here: