Written by: Emily Liebchen
All day we'd seen elephants going in the same direction and then we came across a massive herd making their way down to the river in Ruaha National Park. There must have been over 100.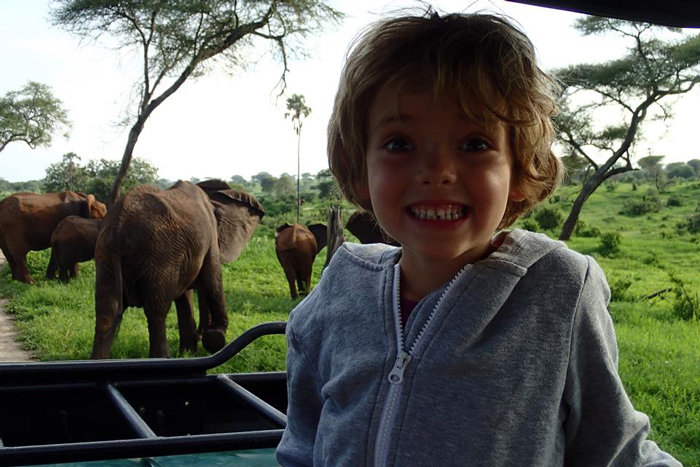 It was a family safari, with Sven guiding it, so there were kids in the car. Everyone was very excited to see them up close, and for the ellies to be so relaxed about us being there. This was lucky, as Sven had no choice but to turn the engine off and just wait for them to pass, trying to keep everyone in the vehicle as quiet as possible. You never really know how it will go down when you have elephants all around you.
Watch this incredible video of the sighting here:
httpv://youtu.be/GpgmropNFP0
Later that day we had another herd passing through camp, also heading in the same direction. Elephants are known to congregate together spontaneously and, especially in Ruaha (if you have good safari karma) you can see big gatherings of several hundred elephant. Often an old bull will remain up on the river bank greeting all the families as they arrive, and then the whole riverbed is covered with elephants. Sub-adults practice their mock fighting, babies play in small waterholes in the sandy river beds, and there is a lot of mud bathing. While you can't hear anything, you can almost imagine the gossiping and chats that are going on! It is a very moving experience.