A safari is an experience that can only be felt and appreciated when actually doing it. Many people dream of coming to Africa for a safari and this is not only because of the experience of being up close to wild animals, but also for the emotions, such as those of feeling alive, that come with it.
On a very special day – 18th March 2017 – we were in the Hluhluwe Imfolozi Game Reserve on safari. It was late afternoon and were very lucky to spot a pride of lions with eight young cubs. This was not a common sighting to see lions so close to the road and in such good view. We decided to stay and watch to see what the pride would do.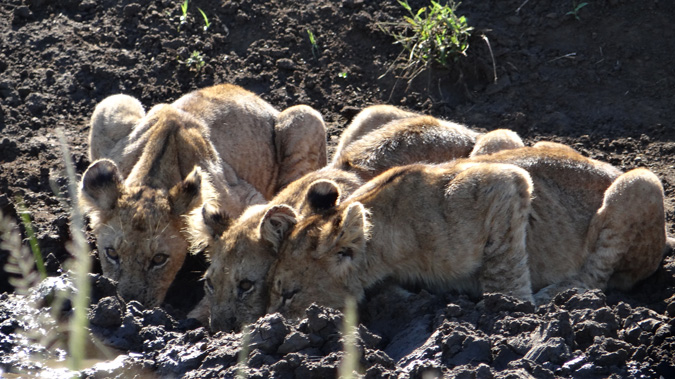 There was a mud wallow about five metres from where our vehicle was parked, and fortunately for us the the lion cubs came for drink – giving great photographic opportunities – before returning to their mothers.
Not too long after this the cubs followed one of the mothers who started walking away from the pride. We decided to drive around to a nearby dirt road and waited on the other side. Five minutes later the lions came out onto the road and began walking towards us. I pulled the vehicle over to allow them free access to the road.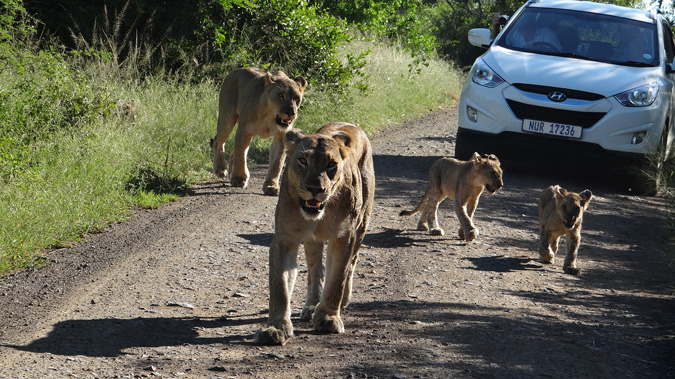 One of my clients asked if he should close his window, but I told him not to and just to wait and see. Three seconds later the big lioness with the cubs walked right past his side of the vehicle! The client was extremely excited by this close sighting.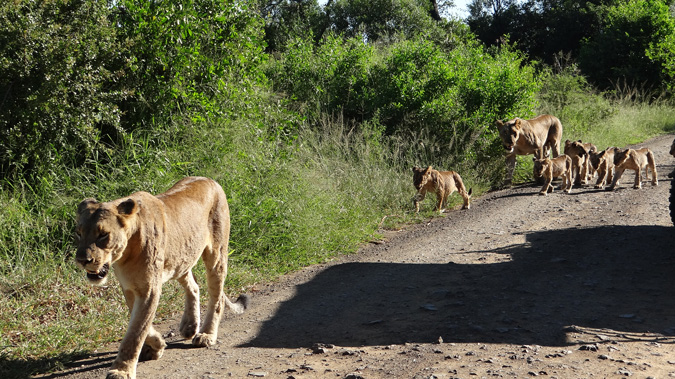 I explained to him that the reason why I told him not to close his window was so that he could experience that feeling of insignificance against a powerful and majestic creature that will make you feel alive – an experience that you cannot buy anywhere! He agreed and sat deep in thought while trying to relive the moment.
It was without a doubt one incredible safari with Tim Brown Tours that no one will ever forget!
httpv://youtu.be/z-M40_s_hyw