A report by CNN's Inside Africa brilliantly details all the incredibly hard work and efforts by so many people and organisations in attempts to protect the black rhino populations in Northern Kenya.
Feeling super-Saruni proud, Sammy, the lodge's manager, along with the Sera Community Conservancy Rangers, feature throughout this fantastic report. So hats off to all at Lewa Wildlife Conservancy, the Northern Rangelands Trust, Sera Community Conservancy, Saruni Samburu, Tusk Trust and everyone else involved!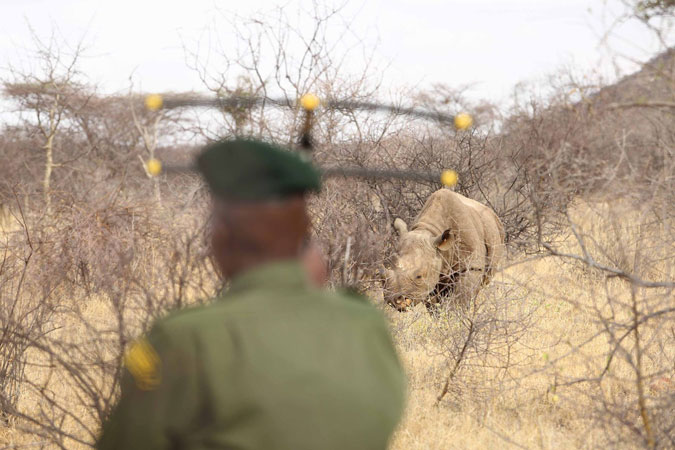 Following a tender process in 2016, the uniquely located Saruni Samburu in Kenya was chosen to be the tourism provider of choice by Sera Community Conservancy and the Northern Rangelands Trust (NRT), offering accommodation and the first chance ever in East Africa to track critically endangered black rhino on foot!
Sera Community Conservancy, in Northern Kenya, is the first of its kind to both own and run a rhino sanctuary to which 11 black rhino were translocated successfully two years ago from Lewa and Nairobi National Park under extremely sight security measures.
Saruni Samburu provided extensive walking safari training to Sera Community Rangers and Saruni guides in the art of tracking dangerous animals using both traditional Samburu methods and state-of-the-art technology known as telemetry.
Guests can experience up close and very personal daily sightings of usually skittish black rhino, back in their natural habitat in the north after being poached to extinction 30 years before in this area.
A first for Samburu and a first Kenya – both in tourism and conservation.
Watch the incredible footage below and come and visit Saruni Samburu for your very own rhino tracking experience!