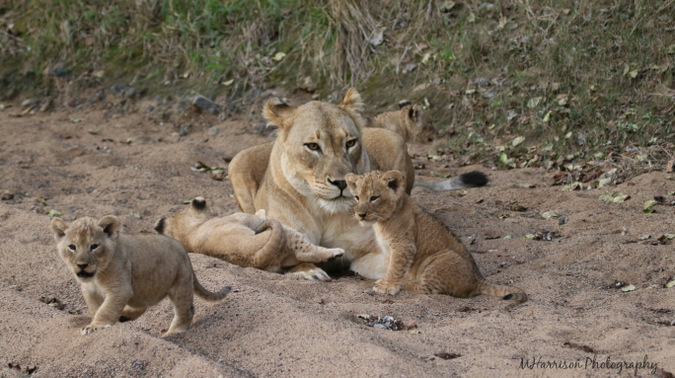 Seeing a lion cub on a game drive is a massive privilege. Seeing four tiny, fluffy six-week-old lion cubs is pretty much a safari miracle!
Rhino River Lodge Ranger Murray and guests were treated to just such a 'miracle' sighting while out on a recent game drive. Winding down the dry Msunduzi riverbed, he was taking the guests to a cliff face where he'd seen a lioness denning lately.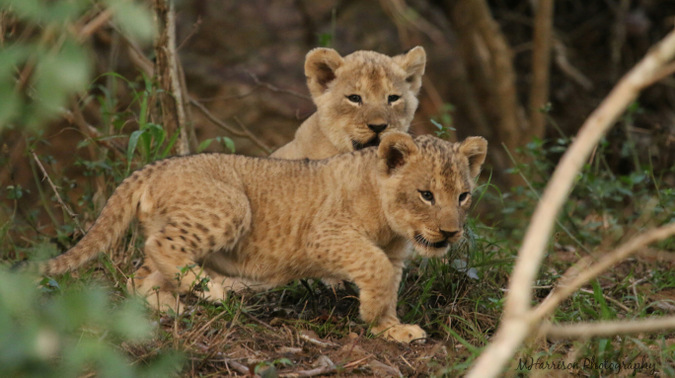 Expecting to only see the lioness, it was a brilliant surprise when they turned the corner to find the proud mother with four very small lion cubs playing in the sand. From their itty-bitty appearance, Murray estimates that the cubs are around six-weeks-old, which means that this would have been the first time that the lioness was allowing the cubs to play in such an open area.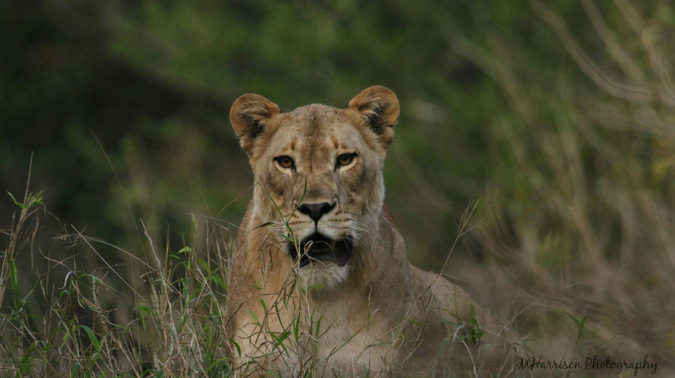 Usually, cubs are kept in dense bush until they're about six weeks of age, after this, they are allowed to venture out into the open and are introduced to the rest of the pride.
This particular set of cubs seemed very confident and the guests watched in awe as the little ones curiously explored their surroundings. All the while their mother kept a watchful eye on them, making sure they didn't wander off too far.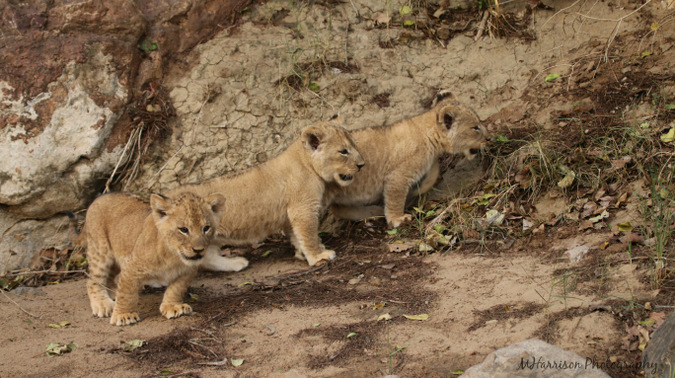 Ranger Murray managed to capture this adorable video of them:
httpv://youtu.be/raGw7YIEo50