Written by: Declan Kelly, Amakhosi Ranger
A slightly reminiscent scene from many a childhood: young ones playing, climbing trees in the rain and not a care in the world.
And for guests who have waited a lifetime, this is priceless!
httpv://youtu.be/IWGVk1ZiPs8
But for these lions, this playtime is not just cute. It is also important as it teaches the cubs balance as well as trains them to combat their fears.
Contrary to what some believe, lions can, and certainly will, climb trees. I've often seen lions take a mid-afternoon nap in the cool shade of a tree's canopy.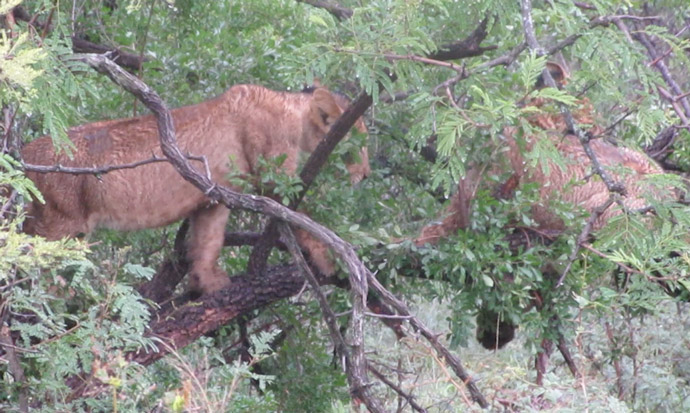 Often when babies of many animals mock fight, they are actually training for adult life. In the case of our lions, they are building the muscles and agility needed for taking down large, dangerous game. All useful tools for an adult lion!
Though while its siblings play, another cub is learning another valuable lesson, i.e. how to get through the tough hide of a kudu!
The little one is eating beside its mother – a nice bonding session for them both.
Playtime over, the cubs will eventually suckle from their mom before following her to a secure location and bedding down for the night.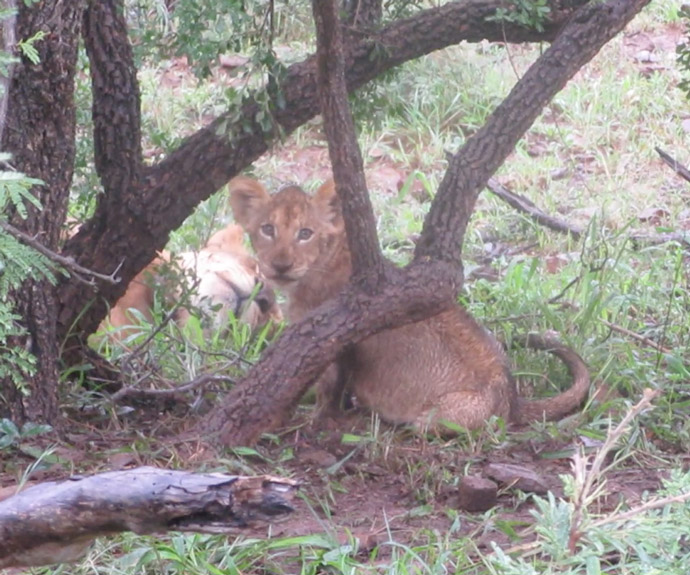 The rain really does fall in Africa and yes, lion cubs really are as cute as they say!
But why don't you come here to Amakhosi and see for yourself. They'll be waiting for you.