I don't know if there is anything worse than getting up on the morning you are due to drive back home after an amazing holiday. Luckily for us, a rock hyrax knew just what to say to eliminate our post-holiday blues.
The last night of our Namibia trip landed us in Keetmanshoop, home of the quiver tree forest. Being first-time visitors we had done our internet research and had high hopes of photographing the stars with the beautiful trees. Our plans were very quickly shut down as no sooner had we finished seeing up camp did a mighty storm roll in.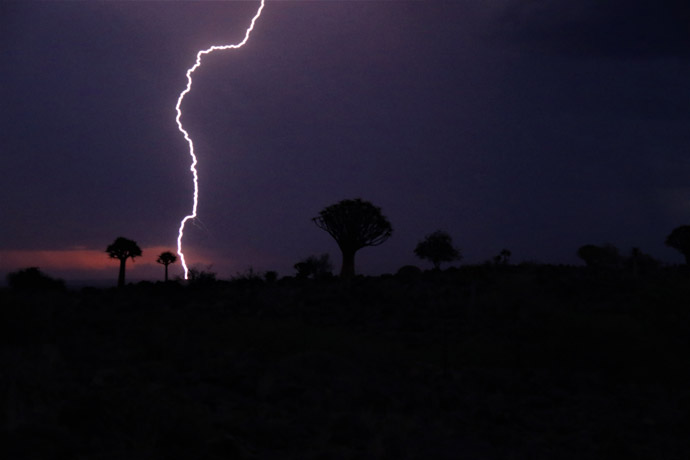 After spending the night wondering if we would continue to stay or if we should move from the tent to the car, we woke to a crisp, clear morning. As we explored the area we quickly came to realise that not all the rocks were what they seemed, rock hyraxes were everywhere.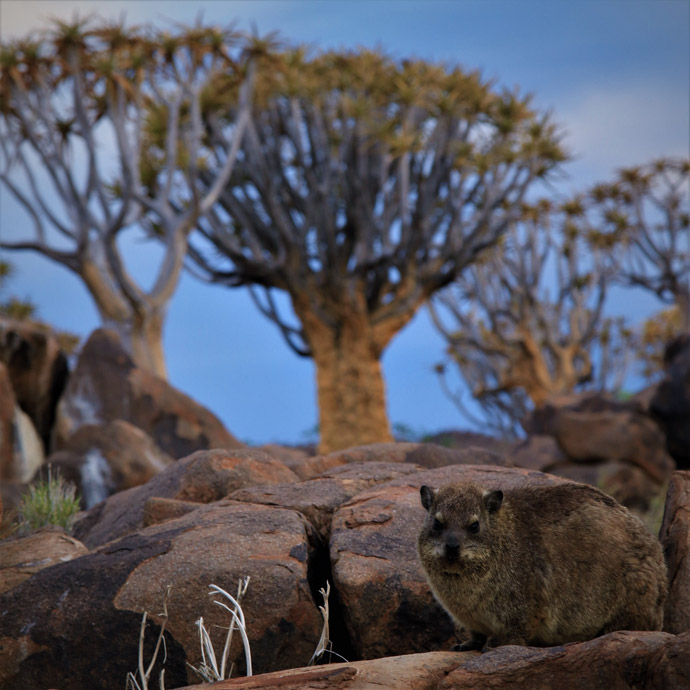 As we sat enjoying the sunrise the hyraxes got used to our presence and soon carried on with their morning business; climbing trees, feeding on grass, and one little dassie started chatting to his mates.
It was so unexpected and was the perfect way to end our amazing Namibian trip!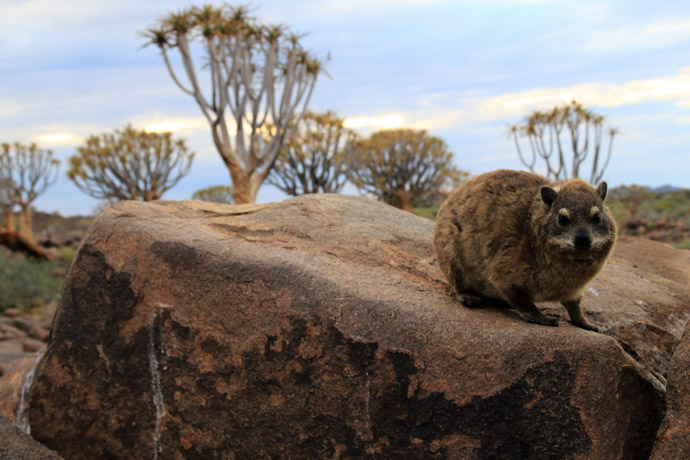 Subscribe to our newsletter.