While on our Durban safari with Tim Brown Tours in Hluhluwe-Imfolozi Game Reserve, we came across a 'journey' of giraffe and were lucky enough to spend some time with these towering giants.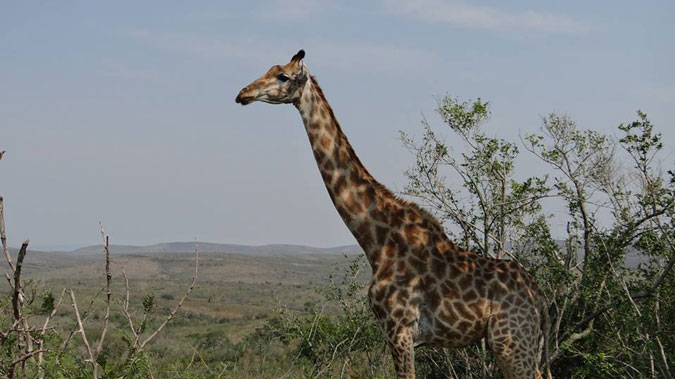 Their unusual body shape is a marvel – despite being tall and gangly, they move with unmistakeable grace. Even when stooping down for a drink, the awkwardness of the movement is pulled off as graciously as a dancer. However, the position does leave them vulnerable and is an opportunity for predators to attack.
An interesting fact about giraffes is that they get most of their moisture from the leaves they eat, so drinking is only done if safe to do so and if required!
httpv://youtu.be/-arkp2dtPq4