Written by David Evans and Tanya McKenzie
Elephant herds comprise of a tight social structure and this was made quite evident at Mashatu Game Reserve – home to the largest herds of elephant on private land in Africa.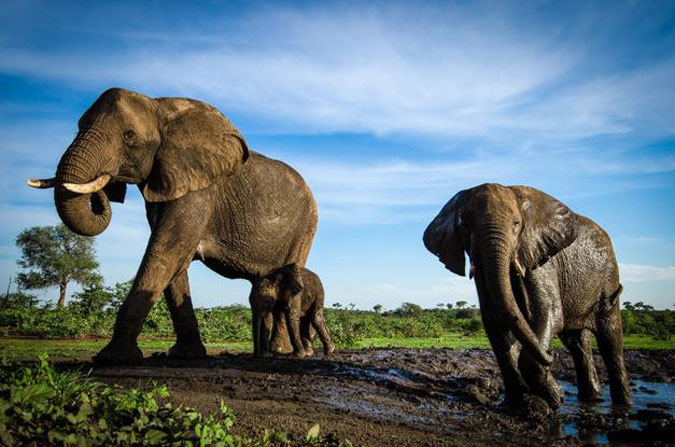 While on a game drive, guests at Mashatu witnessed a very young elephant calf slip and disappear into a large hole on the banks of the Majale River.
Tremendous compassionate behaviour from the entire herd ensued immediately, as they each in their own way attempted to rescue the calf from the hole. The entire herd displayed a measure of 'fight for survival' mentality and decreed the urgency of the situation by trumpeting and aggregating around the youngster creating wall of defence.
A few of the senior elephant cows set about trying to extricate the stricken calf from the hole with vigour. This process took a minute or two before the calf appeared to gain a foothold at the entrance to the hole, and with the assistance of an adult trunk or two managed to haul itself out!
Once free, the herd calmed down immediately and the entire group moved away peacefully from the river with the calf safely protected amongst the big cows.
httpv://www.youtube.com/watch?v=L5cX7CymR1Q