Can you imagine sitting at a pool in the middle of the African bush and all of a sudden the locals wander down for a drink?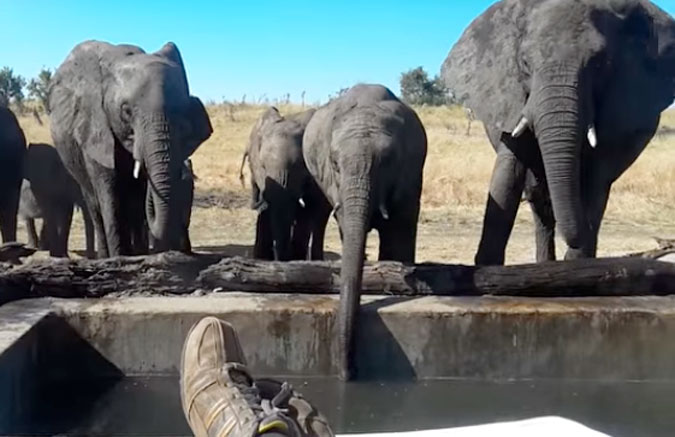 This is one of the unique experiences guests are treated to at Somalisa Camp in Hwange National Park, Zimbabwe. This breathtaking, humbling experience happens on an almost daily basis as elephant matriarchs lead their herds to this known source of fresh water, resulting in these unique up-close encounters from the safety of the camp's deck.
Subscribe to our newsletter.