Written by: Pietro Ciotti and Giorgio Bordon
The resident staff on Fanjove Private Island share a passion for wildlife and conservation, so when a young Antarctic skua was found injured after being attacked by two crows on the beach, they resolved to nurse it back to health.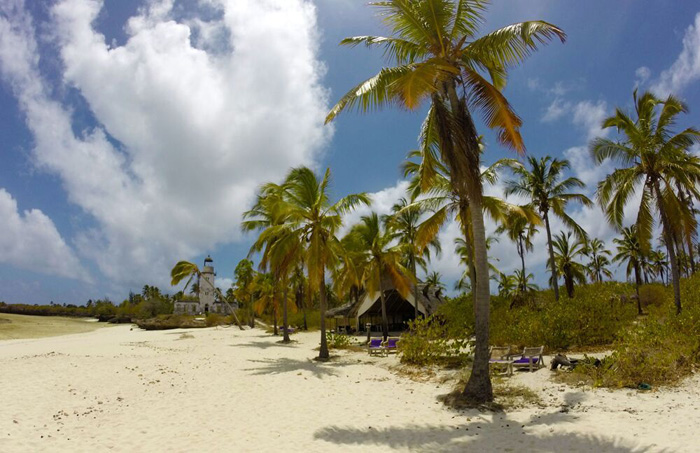 Fanjove Private Island in Tanzania has only six bandas (small thatched beach rooms) to ensure minimal impact on the natural environment. The focus of this magnificent island destination, in the Indian Ocean off Southern Tanzania, is the unique marine wildlife as well as the birdlife which includes many top avian predators such as crows and skuas, which are rival competitors.
One evening the staff came across a skua that had had broken its leg in an attack by two crows. They decided to rehabilitate it so that it could be reintroduced to the wild once back to full health. Named Nando, the staff fed the skua three times a day and kept him safe in an enclosure as well as a guest banda. Skuas are predators so his meals consisted of fresh fish.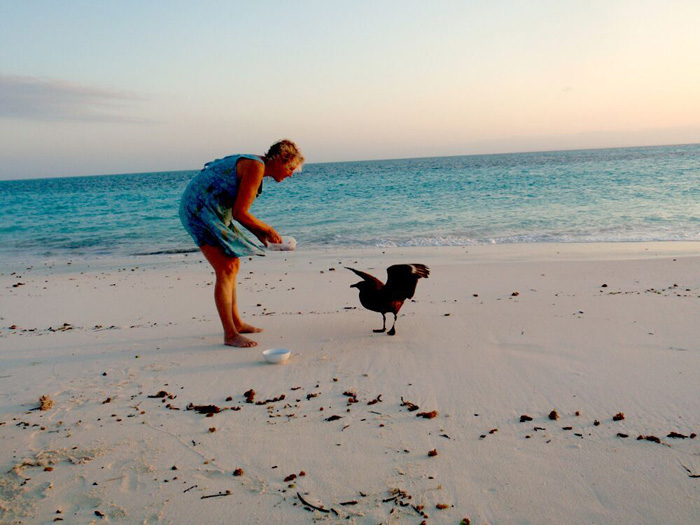 After a month of care his leg healed and the staff started the process of reintroduction. Initially Nando was a little overwhelmed by the freedom, and unsure of himself, as he had to relearn to fly but slowly he grew in confidence, taking longer and longer flights. One day, two other skuas arrived on the island and Nando joined them to return to the Antarctic. Nando's rehabilitation was filmed by the staff and you can watch a video of his release here.
httpv://www.youtube.com/watch?v=VjVsc8b_XmY&feature=youtu.be