Written by Hillary Geartner
When I started to plan my holiday to Victoria Falls, well-named as Africa's adventure capital, I wondered how I was going to fit everything in.
How do you combine both the safari and adventure elements, yet still come home feeling peachy, rested and ready to go back to work the next day? The last thing I wanted was to go on a vacation and come home feeling like I needed another one – a typical scenario that I'm sure we've all been through.
But I believe I finally found my answer: balance at Tongabezi Lodge.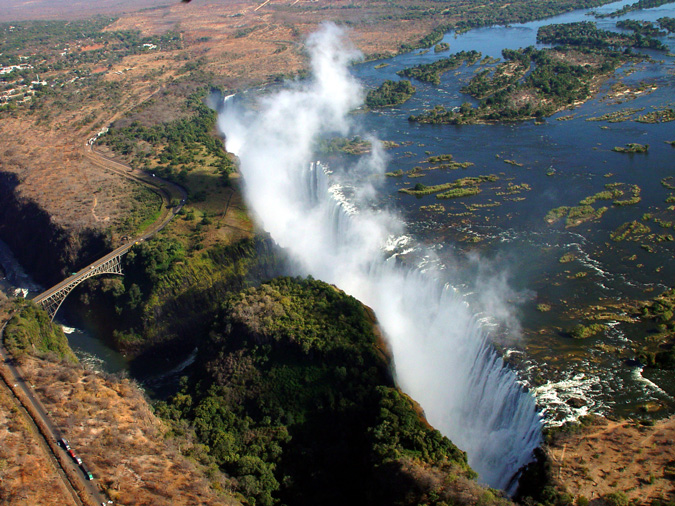 Tongabezi Lodge is happily entrenched in its environment on the Zambezi River, 15 kilometres upstream from the falls. In my opinion, its location ensures guests close enough proximity to the action (like rafting down the Zambezi), yet its secluded setting makes you feel like the only river-dwelling guests.
Here are my top reasons why Tongabezi can be considered the ultimate vacation to end all vacations.
1. The hippos outnumber the people
Most of the time, you are the only boat on the water. The fourth largest river in Africa feels like it's all yours. Every day, without any effort, we found ourselves on the river cruising to a scenic picnic, sundowner spot, or back to Sindabezi Island where we spent two of our four nights. Needless to say, hippo spotting might be my new favourite game and I'd much rather hear a grunt of a hippo than a noisy bunch of humans!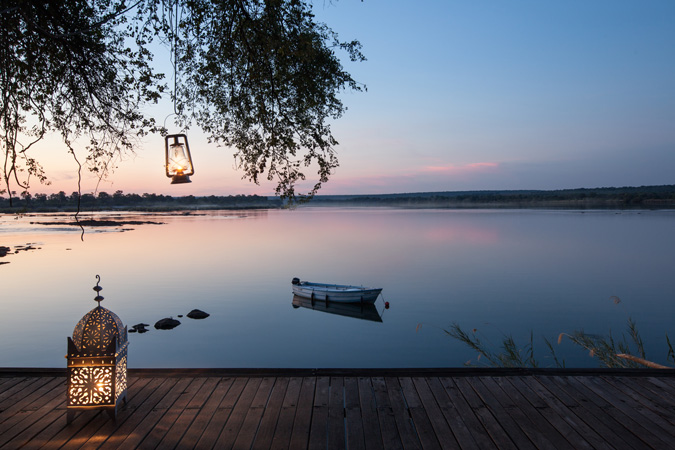 2. There is no set schedule to your days
It's easy to fall into the 'do as much as you possibly can in a day' trap on holiday. There's a difference between doing it and enjoying it, and Tongabezi gets it.
One day I swam in a dangerous-looking rock pool on the edge of the falls followed by an outdoor massage on the private deck of my room. The following day I ate a late breakfast and indulged in a midday bubble bath in a bathroom you could literally park an SUV in. I then decided it was a good time to get an eagle-eye view of the Victoria Falls and hopped into a helicopter for a flip with a view.
Your personal valet is there to help you plan as much or as little as you'd like to do in a day, either the night before or at a moment's notice.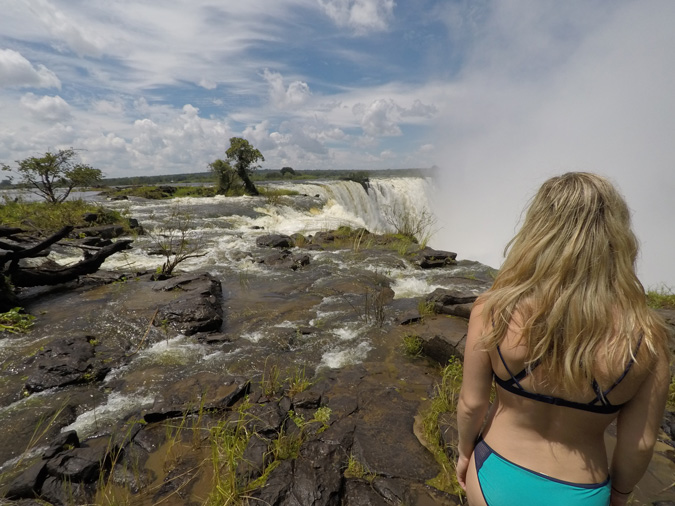 3. There is no such thing as daily chores
Pack light because there is a same-day laundry service at no extra cost, and don't set an alarm clock because your dedicated valet will kindly knock on your door in the morning. There's a walkie-talkie in your room that lets you communicate with your valet 24/7. If you're feeling thirsty, give him a buzz and a glass of wine will be on your doorstep in a jiffy – also complimentary.
My valet, Mr. Forbes, and the rest of the staff were so attentive I didn't even need to use the walkie-talkie, although it would have been quite fun to try.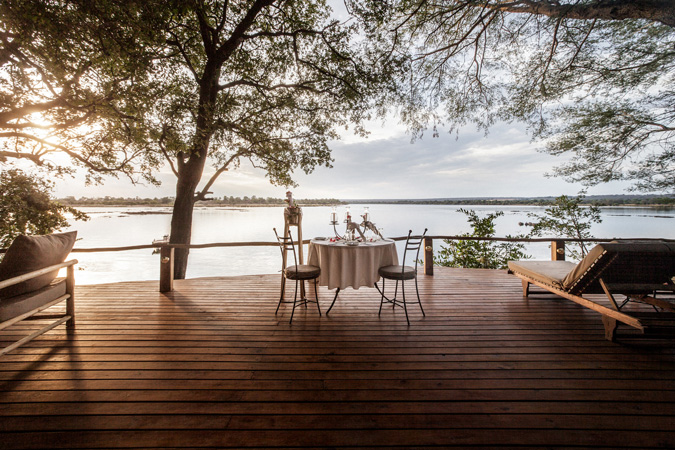 4. Fabulous food and soul stirring dining spots
The most difficult part of my days was deciding what to eat and where. Dining privately in your room, outdoors on the expansive dining deck, or even in the middle of the river on a floating platform during low water – the choices were endless! My favourite was an impromptu picnic lunch on a small Zambezi island with a signature Pimms in hand.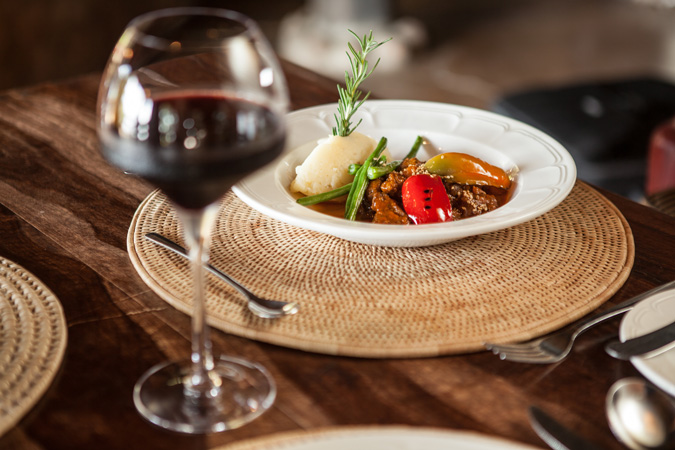 5. Each house and cottage offers its own surprises
If I could have spent a night at each Tongabezi house, I would have! In most holiday scenarios, you don't want to bounce around from room to room, but here it's a house-hopping pleasure because each has its own quirky, lux style to discover. People may think you're nuts to voluntarily check into the Dog House, but little do they know it comes with a fully stocked bar. If you're like me and like the sound of an outdoor day bed, why not book yourself into the Honeymoon House for a night?
No crowds, no schedule to follow, zero finger lifting, fabulous food and lavish accommodation. Tongabezi is at the top of my list of vacations you definitely won't need a vacation after. It will exceed every holiday expectation and that's the best compliment this gal could give.