Written by: Wolfgang Schleicher
When planning a mobile safari in Botswana, we had to keep costs low while still wanting to get the full bush experience. We soon realised that although although we were at the lower end of the cost spectrum, a budget safari didn't necessarily mean that we were without creature comforts.
The safari we chose was organised by Lelobu Safaris and we felt we certainly got value for money. Our mobile safari started in Maun and finished five days later in Kasane. We had booked onto a scheduled trip with other people in order to bring the cost down for a couple like us that cannot afford a private safari for two.
On collection we excitedly met our crew; our guide, Master, camp hand, Dixson, and chef, Oli. Within an hour we were introduced to our first 'Botswana massage' another term for the bumpy dirt roads in the park – you get used to it surprisingly quickly!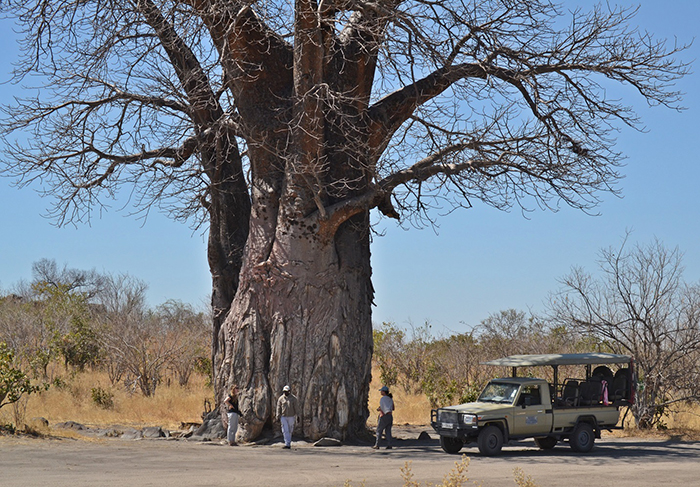 After driving through the park spotting lots of animals along the way, we arrived at our first camp. It was in a wonderful spot with a gigantic sausage tree situated close by. In no time at all our home for the next few nights was set up, and we were enjoying a cup of tea with fruit and biscuits. I was surprised that not only could we stand up in our tents but our beds were stretchers with proper bedding.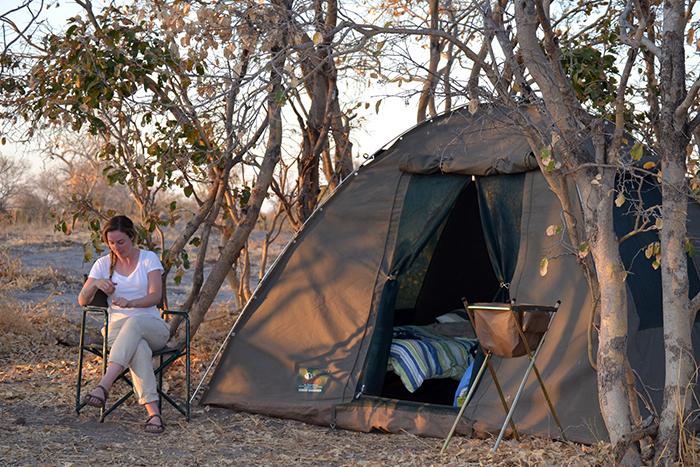 Before the safari, I was concerned that we might get hungry or need to bring our own snacks but this was definitely not the case. We had tea, rusks, cereal, fruit, full breakfasts, huge lunches, homemade bread, three course evening meals and cheese and biscuits all freshly prepared in the bush, and it was all delicious. My only problem was that I should have packed a few more trousers that had an expandable waist line! I was most impressed that our chef could bake bread in the middle of the bush! On the last night Oli proudly presented us with a loaf of elephant foot bread and it was amazing. She would not give us the recipe.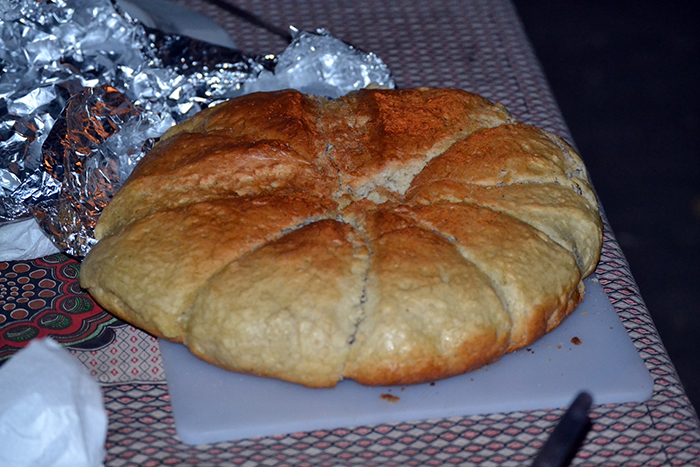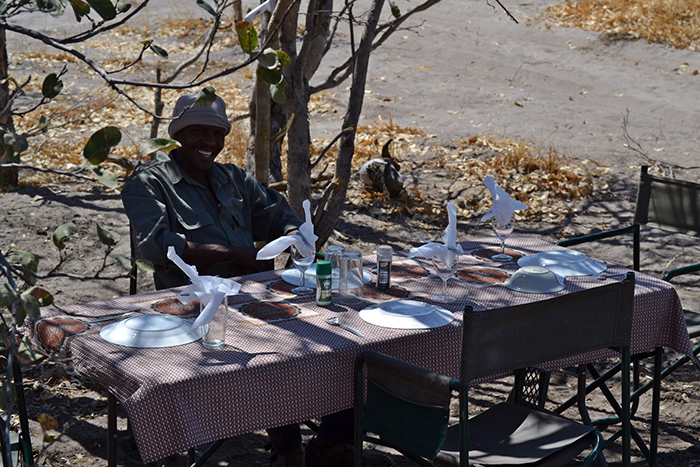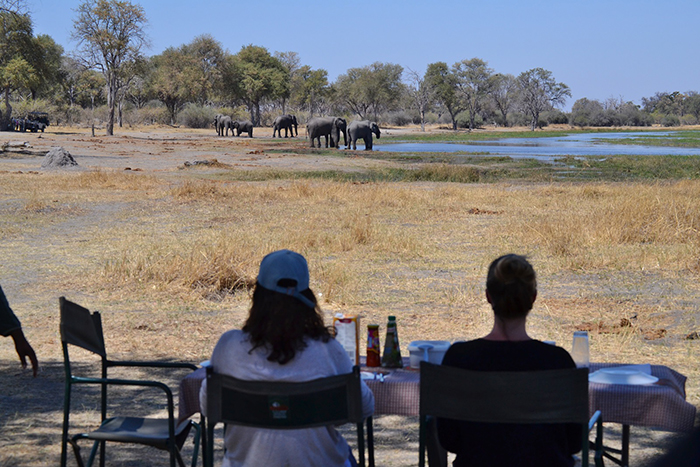 Not only did we venture out of camp to go on wonderful game drives, but the local residents decided to visit us too. A cheeky baboon tried sneaking into camp a few times, a herd of elephants passed by on their way to a water hole, a lone giraffe decided to see who was hogging his sausage tree, and impala skittishly darted around the outskirts of the camp on the way to fresh grazing. Under the instruction of our guide Master we were always reassured and felt perfectly safe under his guidance.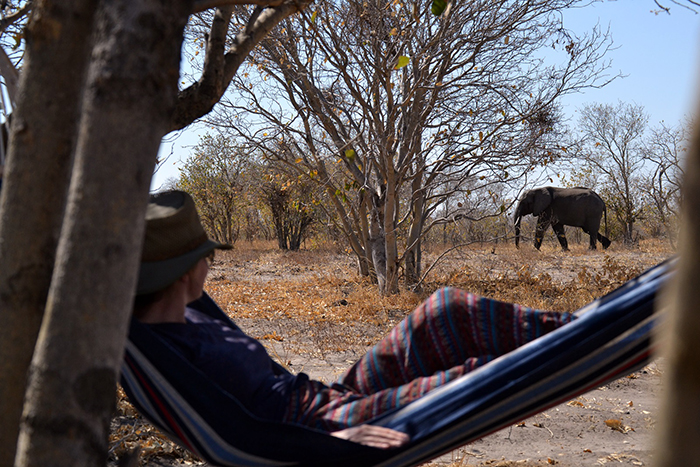 Our crew was amazing, Master was extremely knowledgeable about everything the bush could offer from plants to animals and their habits. He even shared stories from his childhood and how he grew up with animals around him. Dixson was also keen to educate us, not only about the bush but also Botswana, which we found extremely interesting.
Despite having lots of wonderful sightings, we had two sightings in particular which where truly breathtaking. The first was of a pride of lions in Savuti. At first we thought we had missed all the action and the pride had gone to sleep for the day, but we decided to wait around a little, just in case. Then, as if by magic, a young male lion appeared about 200 metres away, and slowly but surely walked straight towards our vehicle. I only realised how close he was to us when I couldn't zoom out on my camera any more, it was a heart stopping moment which made us truly appreciate the magnitude of these beautiful animals.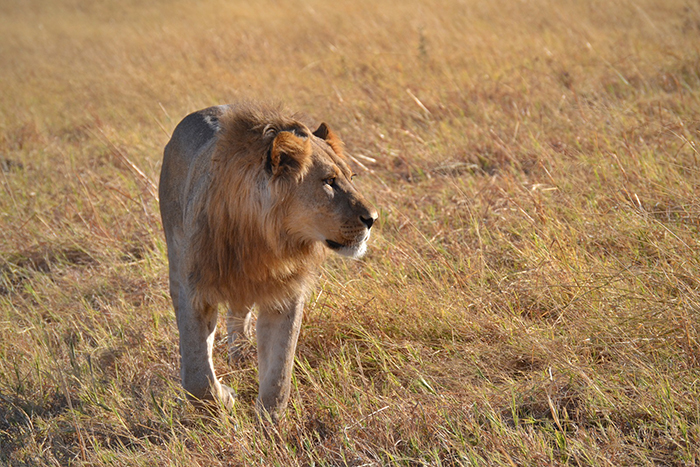 The second was of an elusive leopard. After spending our whole trip looking for the spotted cat, we honestly thought our luck had run out. However, on our final morning our guide suggested we make one last attempt to find a leopard. Within no time, Master was following leopard tracks and there in the distance we saw her moving across the plains. Slowly moving parallel to her, she moved closer to us, stopping to pause under a tree, before leaping up into it.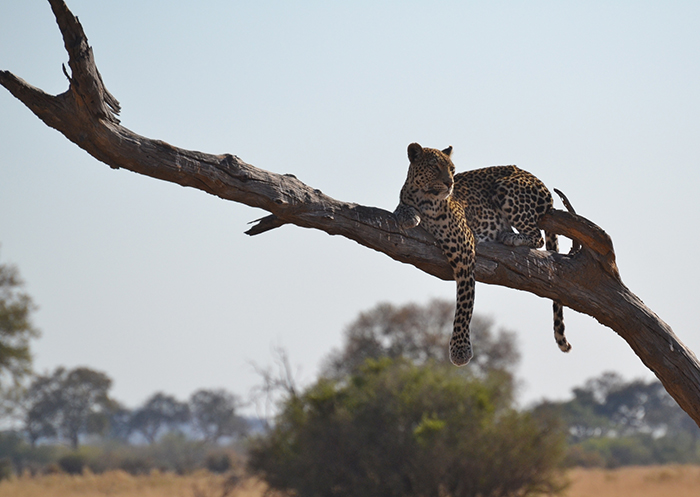 Botswana is truly special and we were so happy to find an affordable option.