You gently return from a sleep unlike anything before, as the sky is as dark as when your eyes were closed. The stars seem unreal as if they were made from dreams and the air softly brushes against your skin, calling you to wake up. There truly is no better way to be woken and to beat the sunrise each day. Don whispers to himself whilst he and Sarah start packing up their campsite and get ready for their next adventure, one he would not ever forget.

After their amazing experience with the lions at Polentswa, their next journey takes them through unknown territory that excites them beyond expectations. They set off in the early morning chill as the sun starts to peak its head through the open desert landscape of the Kalahari. Their plans were to travel east, towards a place called Mabuasehube Game Reserve in Botswana. The road is long like that of a large serpent stretching for kilometres on end through valleys and hills – it seems never ending. They are forced to drive slow as the road is difficult to manoeuvre due to the thick sand and rough terrain.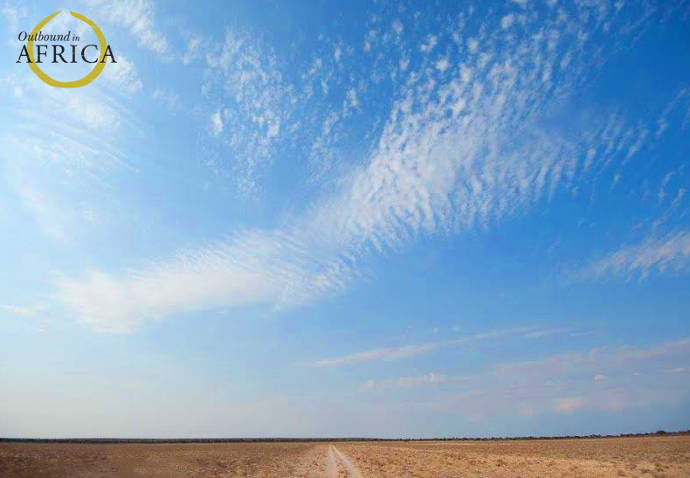 Halfway through their journey towards the evening stopover, Don decides it is best to take a well-deserved break while Sarah prepares a basic but much-appreciated lunch for them. Only then do they both take a minute to absorb the raw beauty of what they see. The dunes, the constant ocean-like swells of what can only be described as the earth's wrinkles. A place that seems deserted but when they take a closer look, they spot in the far distance a black figure in the sun. Upon closer inspection with the binoculars, they discover a lonely Gemsbok devouring a tsamma melon, which is a ground living fruit containing a juicy substance that can be bitter at times, but is high in Vitamin C.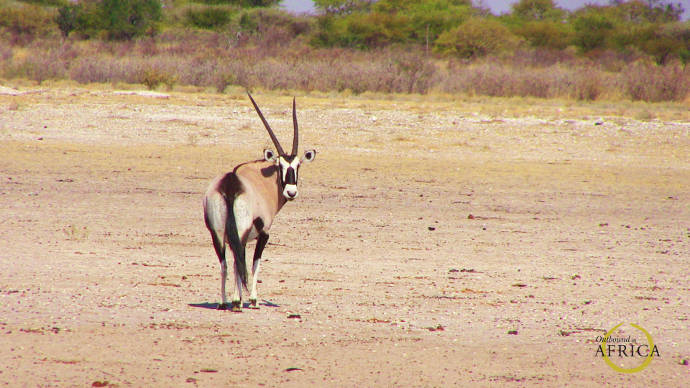 They truly are star stuck as it seems impossible for any living being to survive in such a 'dead' place, but yet the local Bushmen have done so for centuries. Thanks in part to the tsamma melon. They somehow find a way to stay connected with the earth and take only what is required to survive. The moment was disrupted by a burst of dry and hot wind that nearly swept them off their feet and this was a sign to get moving once again. Mid afternoon and they have finally reached their camping at Mabuasehube, at a place called Lesheloago Pan, where they enjoyed a well-deserved beer and an iced gin and tonic.
The following day, after a good night's rest, they embarked on unknown territories, leaving what they fell in love with and moving closer day by day towards Sarah's dream, the mighty Victoria Falls. Their journey away from the national park took them through several villages along the way, where they finally turned onto the A2 towards the town called Kang. Here they refueled, grabbed a quick lunch at Kang One Stop and departed with full bellies towards Ghanzi, the largest town found west in Botswana. They had made reservations through Outbound in Africa where it was suggested to stay at Thakadu Bush Camp, a beautiful oasis just south of Ghanzi – a place where silence is the norm and more luxury accommodation that Sarah enjoys from time to time.
Stay tuned for our next segment by Outbound in Africa, where we continue to follow Don and Sarah's journey.