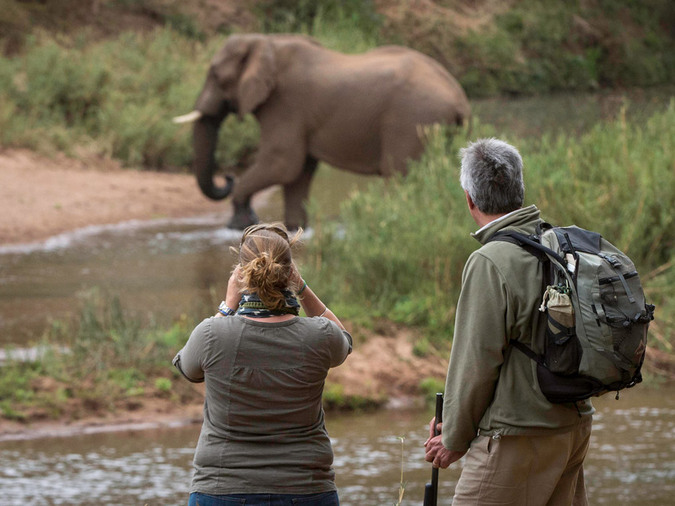 February in Africa means long hot days, the odd thunderstorm and green landscapes packed with fruit, berries and seed. This is the breeding season, and there are young animals and birds everywhere! The bush literally buzzes with excitement and abundance. In contrast to the short, dark days in the Northern Hemisphere, Africa celebrates this time of year with colour and vibrancy.
Expect fewer tourists and lower prices than during the peak safari months, and many lodges further away from easily accessible areas offer discounts at this time of year. Some lodges even close for a month or two. Seasonal camps in areas such as Zambia's Luangwa Valley that experience heavy rain and flooding over this time close for five to six months, and open in May. Read this article about finding more affordable lodge accommodation based on the time of year: How to find luxury safari lodges at a discount.
Wildlife viewing can be patchy in places, particularly if the early rains have been good and the bushveld is dense, but bird-watching is at its peak because of the breeding activities and the presence of summer migrants. This is a good time to enjoy the smaller things such as frogs and tortoises celebrating this time of plenty, and the convergence of eagles, snakes and even leopards to feast on flying ants that emerge to start their breeding cycles.
Be sure to pack lightweight clothing to cover exposed areas, a wide-brimmed hat, sunglasses and high factor sun lotion. And, of course, keep a raincoat nearby, for the odd shower. Read this article for a more complete safari packing list and this article for more about the seasons in Africa.
Please be aware of mosquitoes and wear long sleeves and long pants during the dark hours, sleep under a mosquito net and apply some form of mosquito repellent liberally. We recommend that you take precautionary prophylaxis during this period – please consult your doctor.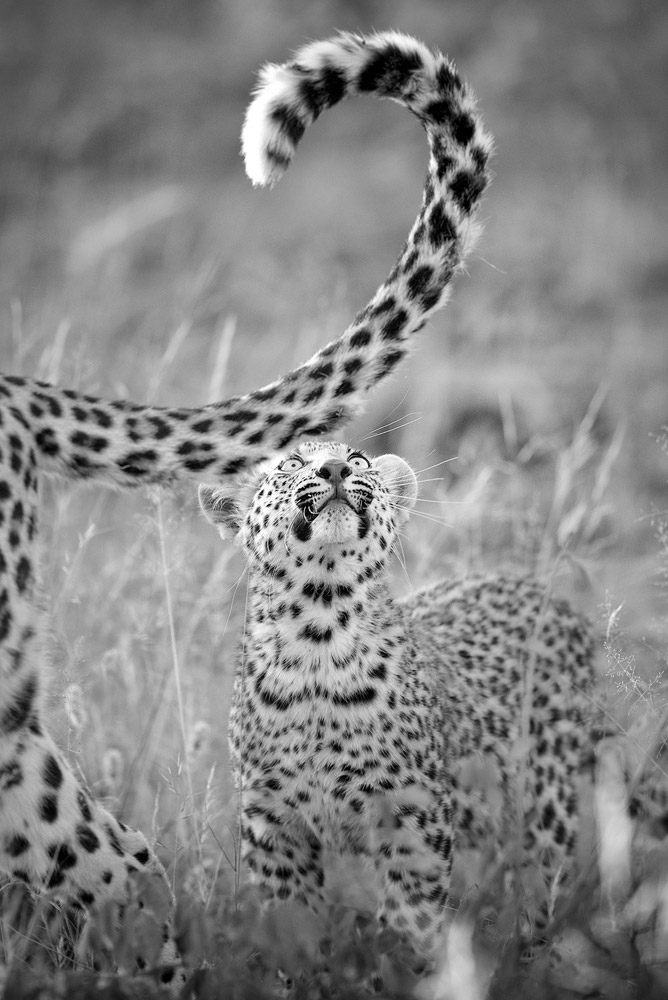 Places to consider for your February safari
SOUTHERN AFRICA
Cape Town and the Garden Route are in the peak of summer and the festive season crowds have all but disappeared, meaning excellent opportunities to wine, dine and chill on the beaches. Perhaps combine coastal celebrations with some bush time? Read more about bush & beach combo safari to Cape Town and Kruger.
The Greater Kruger National Park in South Africa is good for all seasons, and February is no exception. The national park is busy throughout the year, and we recommend rather the private reserves on the western edge of the park, where privacy adds to the experience, and excellent guiding increases your chances of spotting the Big 5 (lions, leopards, elephants, rhinos and buffalos).
Also in South Africa, we highly recommend a safari to Madikwe Game Reserve. Not only is this a malaria-free area, it is also an excellent place to spot the Big 5 and other sought-after species such as cheetahs, painted wolves and brown hyenas.
February is also a great time to visit just about anywhere in Botswana, as many lodges offer good green season discounts – although again sightings can be few and far between. Be aware that the annual Okavango Delta floodwaters from the Angolan highlands have receded, and only permanent deep-water channels still offer water activities such as boating and mokoro outings.
The adventure capital of Victoria Falls, on both the Zambian and Zimbabwean sides, is open for business throughout the year, and a must for any serious Africa-fanatic.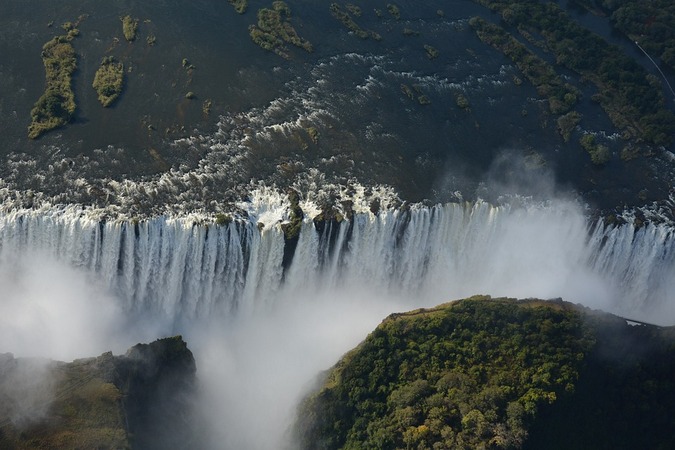 EAST AND CENTRAL AFRICA
Every year half a million wildebeest are born on the southern Serengeti short grass plains in Tanzania, and February is the month with the highest birthing rate, sometimes seeing as many as 8,000 born each day. The abundant new grass makes the area around Lake Maek and Lake Ndutu the ideal place for the wildebeest to give birth. The herd will stay put for a while in the southeast Ndutu area after the calves are born, before heading up north in a clockwise direction. Click here for a month-by-month description of this, the greatest show on Earth.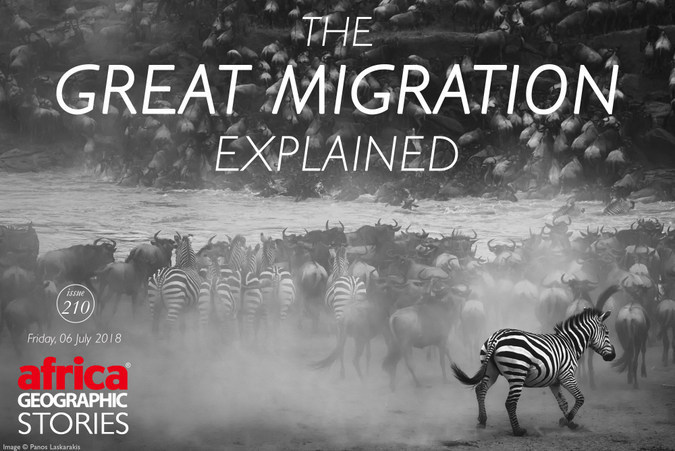 Kenya's Maasai Mara is now enjoying its 'secret season', when tourists are few and resident predators get to ambush the large numbers of prey species that do not follow the herds. Resident species such as Thomson's and Grant's gazelles, impalas, warthogs, topis and Coke's hartebeests have recently calved, or are about to – easy picking for the big cats made famous by BBC's Big Cat Diaries. For many Kenyan locals, this is the best time to be in the Maasai Mara.
Islands such as Zanzibar, the Seychelles and Mozambique's Bazaruto Archipelago are superb in February, making a combined bush-and-beach vacation an irresistible choice.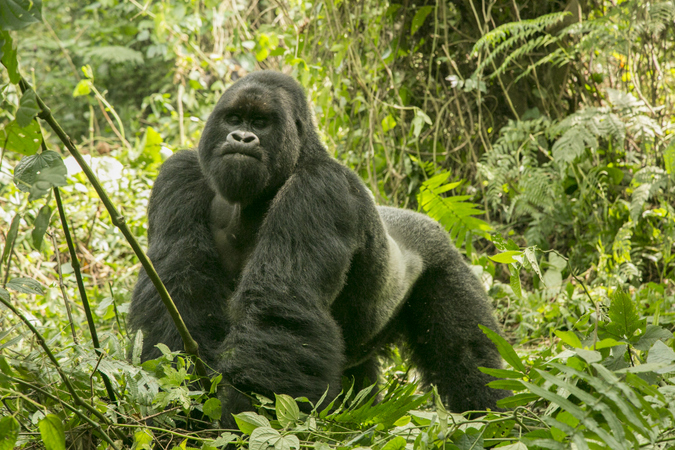 Trekking for mountain gorillas, chimps and golden monkeys in Uganda's Kibale National Park and Rwanda's Volcanoes National Park is now at its best after the rainy season, and the views across the mountains and volcanic lakes go on forever.
For lowland gorilla trekking, head out to Odzala-Kokoua National Park in Congo to tick off these gentle giants plus other specials such as bongos, forest buffaloes and forest elephants.
For bird-watchers, February is a time of plenty in Uganda and Rwanda. The Albertine Rift endemics are there to be ticked off, including highly sought-after avian jewels such as green broadbill and green-breasted pitta.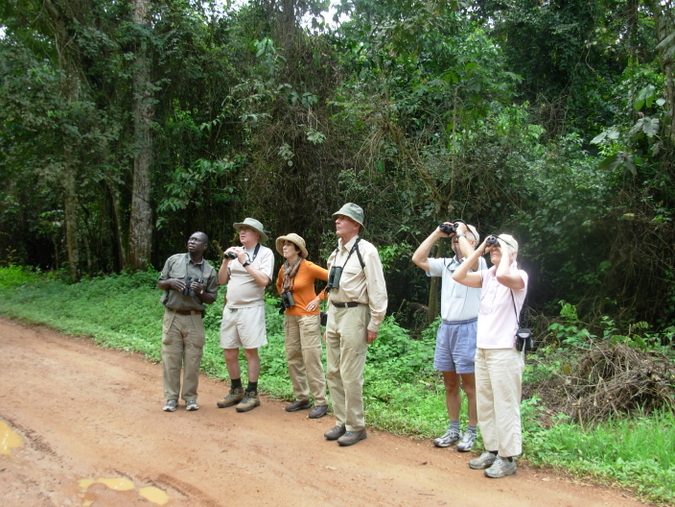 ADDITIONAL READING
Read other 'Safari in Africa' month posts:
TRAVEL WITH AFRICA GEOGRAPHIC
Search for your ideal safari here, or contact an Africa Geographic safari consultant to start planning your safari of a lifetime.
FLY WITH AIRLINK
The Africa Geographic team flies with Airlink, who offer multi-destination flight options across southern Africa and a convenient Lodge Link program, direct to popular lodges in the greater Kruger National Park and beyond.