Self-drive safaris are becoming very popular in Uganda due to the presence of a wide variety of tourist attractions that include over ten national parks and wildlife reserves, making Uganda one of the best safari destinations in Africa.
Though some visitors choose guided safaris through travel agencies, some people choose to drive their own adventures by renting a 4×4 car in Kampala. This has led to the establishment of many self-drive car rental agencies in the city. Below are the top 3 popular rental cars for self drive tours in Uganda.
1. Toyota Prado
Toyota Prado tops the list of the most popular 4×4 cars hired in Uganda for self-drive tours. This category includes cars like Prado TX, TZ, GX and 3 Litre Turbo.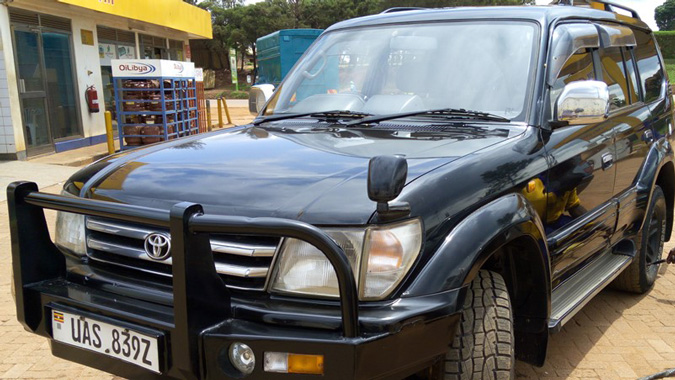 The Toyota Prado carries up to five people, including the driver. You can rent a Toyota Prado in Uganda from as low was US$60 per day without driver and fuel, and huge discounts are available for long-period rental and during the low season.
The Toyota Prado is very spacious car for your luggage and camping gear. It is perfect for driving on the poor road conditions often encountered on the way to some of national parks, such as Kideop Valley. Some of the cars have a pop-up roof that will reward you with excellent game viewing and photographing opportunities.
2. Toyota RAV4
The Toyota RAV4 is one of the bestselling compact SUVs in self-drive rental business in Kampala. It is available in manual and automatic transmission, and either three or five doors. Its engine is a 1990cc with performs excellently regardless of the weather.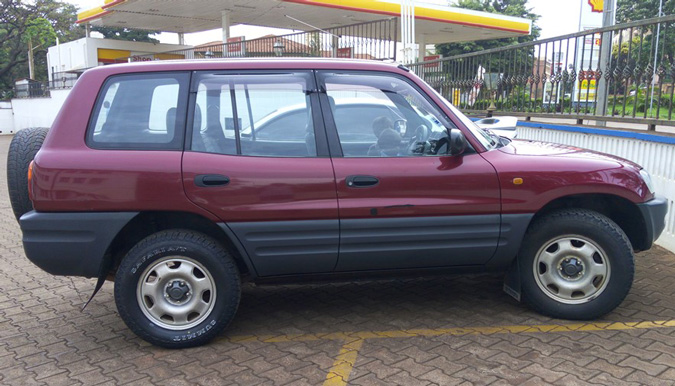 It also has extremely low maintenance costs and gets excellent fuel mileage. When the rear seats are folded down, it can offer a cargo volume of vehicles twice its size. This car is recommended for two people (though it is licensed to carry up to five) and can be hired from as low as US$35 per day.
3. Super custom / Hiace van / Mini-bus
This is suitable – and comfortable – for large groups and family vacations. These cars can carry up to 14 people. However, the space for luggage largely depends on the number of people and the number of days you are spending on safari. If you are taking a long safari, you will definitely carry more luggage compared to when going on a shorter safari. These cars are available in both automatic and manual transmission, some come with a pop-up roof or sun-roof.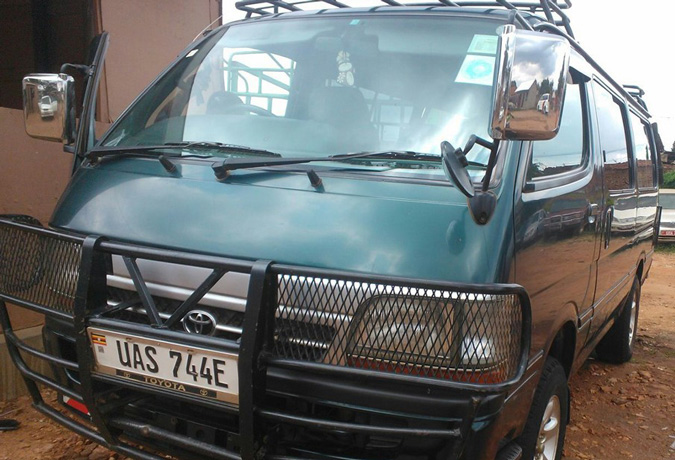 Please note that all of the cars are available for hire without a driver to fulfill your travel dream in Africa. However, first time travellers can rent a car with a driver if they are not used to driving in Africa's traffic and on the roads.