Cheetah have always been a special animal at Kwandwe and steal the hearts of many of our guests. A litter of four cubs, three females and a male, beat the odds by making it to independence and have already featured once on a post here before.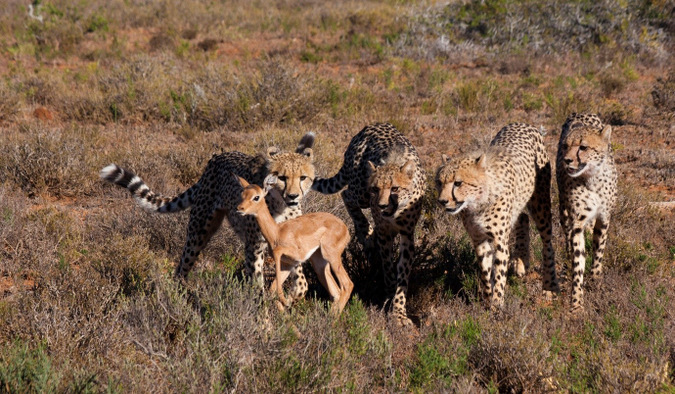 The three sisters are all doing very well, taking after their mother and her hunting abilities, as well being simply gorgeous.
Two of the sisters have their home range on the south bank of the Great Fish River. Here the open areas, which are surrounded by densely packed succulent thickets, serve as ideal hunting grounds. This habitat sees cheetah using the cover to their good fortune.
Here nyala, impala and bushbuck are stalked at close quarters while springbok, steenbok and many young antelope are surprised by a burst of speed into the open areas. Ankle tapping skills, practiced repeatedly on siblings while growing up, come in very handy.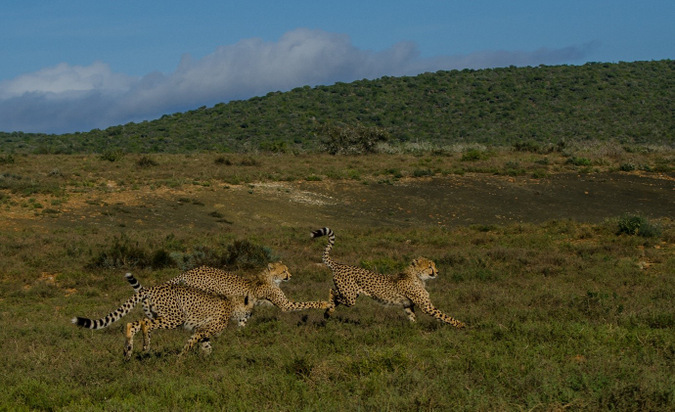 The hunting abilities of cheetah are renowned as some of the finest, yet their accolades as mothers are few and far between. Pressure from lions and leopards for food, as well as their instinctual behaviour to kill competition, make for a daunting task for any mother cheetah.
Such a scenario played out for one of these females of the south bank where her first litter of two cubs did not make it past four months old. As utterly heartbreaking as this was, valuable lessons were learned and will hopefully prove useful next time around.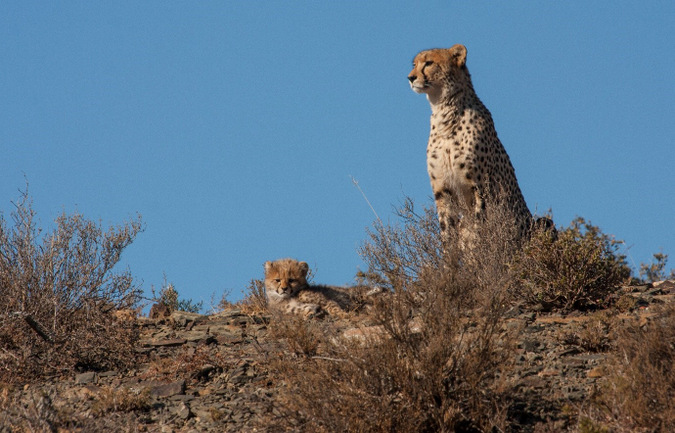 The remaining female has made the north bank her own, being seen close to the Great Fish River and all the way up to the northern most reaches of Kwandwe, some 600m in altitude.
This habitat possesses many challenges with many leopards calling the valleys and thickets home, while the Boschgift and North Pride lions patrol throughout this unique part of the reserve.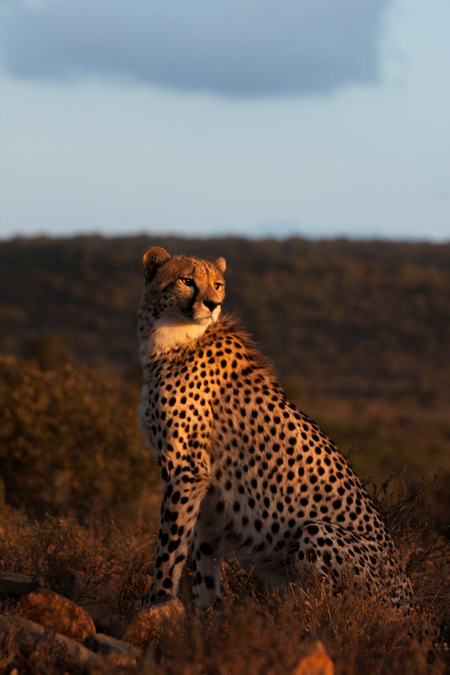 The overcoming of these challenges by cheetah is what makes them that much more admirable, a true survivalist. The future of many generations to come depend of these fine female felines and their triumphs.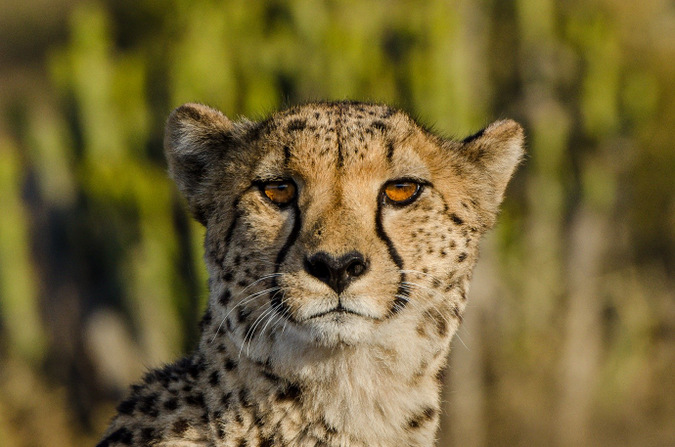 Subscribe to our newsletter.